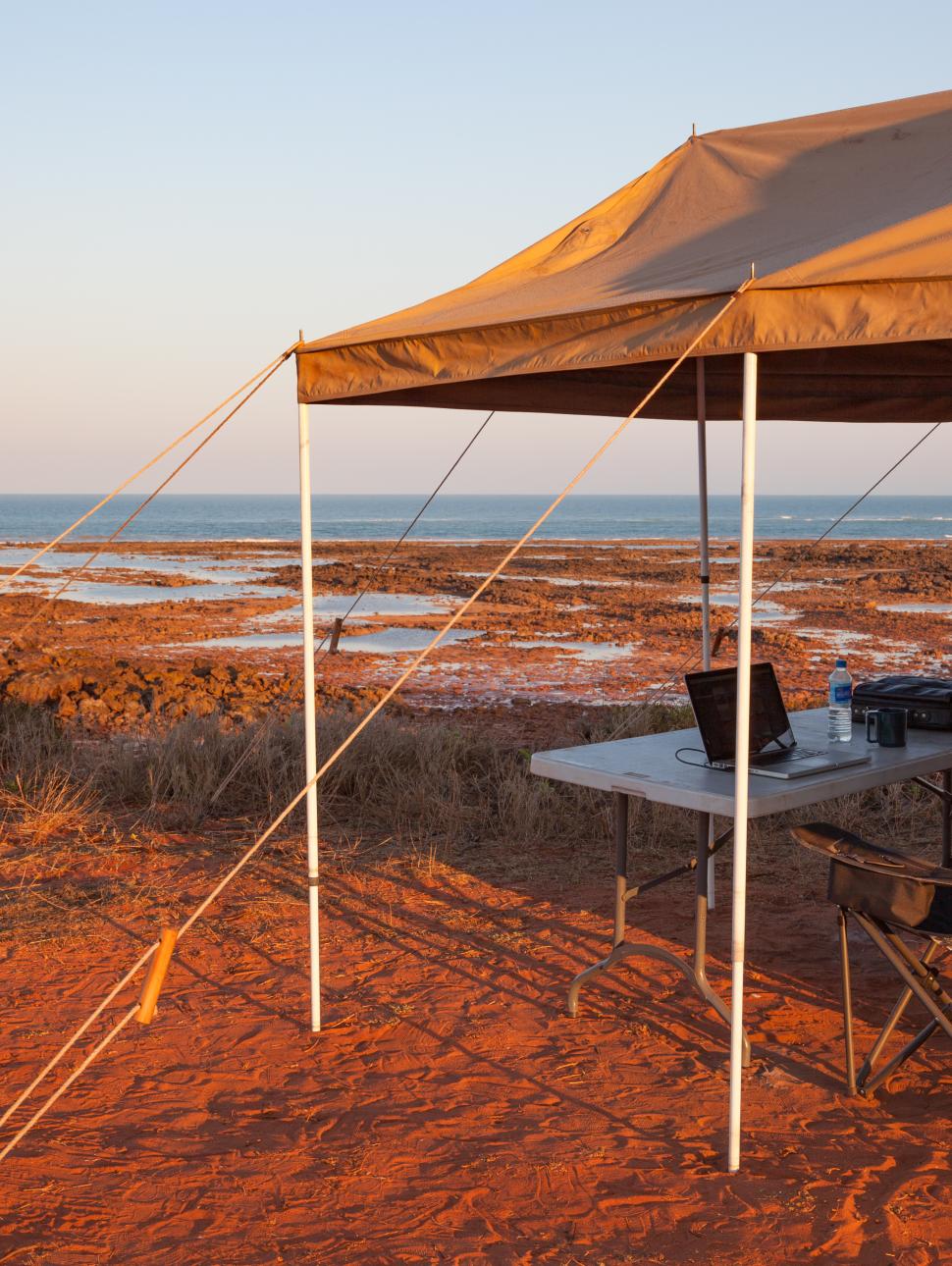 Collecting Evidence: Data stories for the future
Dates
Weekdays during school term | 10am and 12:30pm
Curriculum
Science
Science understanding
Sustainability
Environment
Humanities and Social Sciences
HASS
Critical and creative thinking
Cost
$240 per group (up to 32 students)
How can we identify environmental issues and actions for change? Collection of data is vital to recognise changes in the environment and support the case for sustainable actions.
In this workshop, students learn how information can be utilised to identify environmental issues and work towards a more sustainable future.
Using information from multiple sources, students will investigate an environmental issue and use data to support ideas for positive, sustainable solutions in a real-world context.
Student experience
Students will:
Collect data around Western Australian environmental issues.

Work in teams to develop and communicate a proposal for change.

Consider the role that information and data can play in representing and finding solutions for environmental issues.
Skills development
This program links to the following strands of the Western Australian Curriculum:
Year 7
Science
Analysing data and information: Construct and use a range of representations, including graphs, keys and models to represent and analyse patterns or relationships in data using digital technologies as appropriate (ACSIS129)
Design technologies
Designing: Design, develop, review and communicate design ideas, plans and processes within a given context, using a range of techniques, appropriate technical terms and technology (WATPPS41) 
---
Year 8
Science
Analysing data and information: Construct and use a range of representations, including graphs, keys and models to represent and analyse patterns or relationships in data using digital technologies as appropriate (ACSIS144)
Design technologies
Designing: Design, develop, evaluate and communicate alternative solutions, using appropriate technical terms and technology (WATPPS49)
Humanities and Social Sciences
---
Year 9
Science
Processing and analysing data and information: Analyse patterns and trends in data, including describing relationships between variables and identifying inconsistencies (ACSIS169)
Humanities and Social Sciences
Analysing: Analyse information and/or data in different formats (e.g. to explain cause and effect relationships, comparisons, categories and subcategories, change over time) (WAHASS86)
---
Year 10
Science
Processing and analysing data and information: Analyse patterns and trends in data, including describing relationships between variables and identifying inconsistencies (ACSIS203)
Humanities and Social Sciences
Evaluating: Draw evidence-based conclusions by evaluating information and/or data, taking into account ambiguities and multiple perspectives; to negotiate and resolve contentious issues; to propose individual and collective action in response to contemporary events, challenges, developments, issues, problems and/or phenomena (WAHASS90)
---