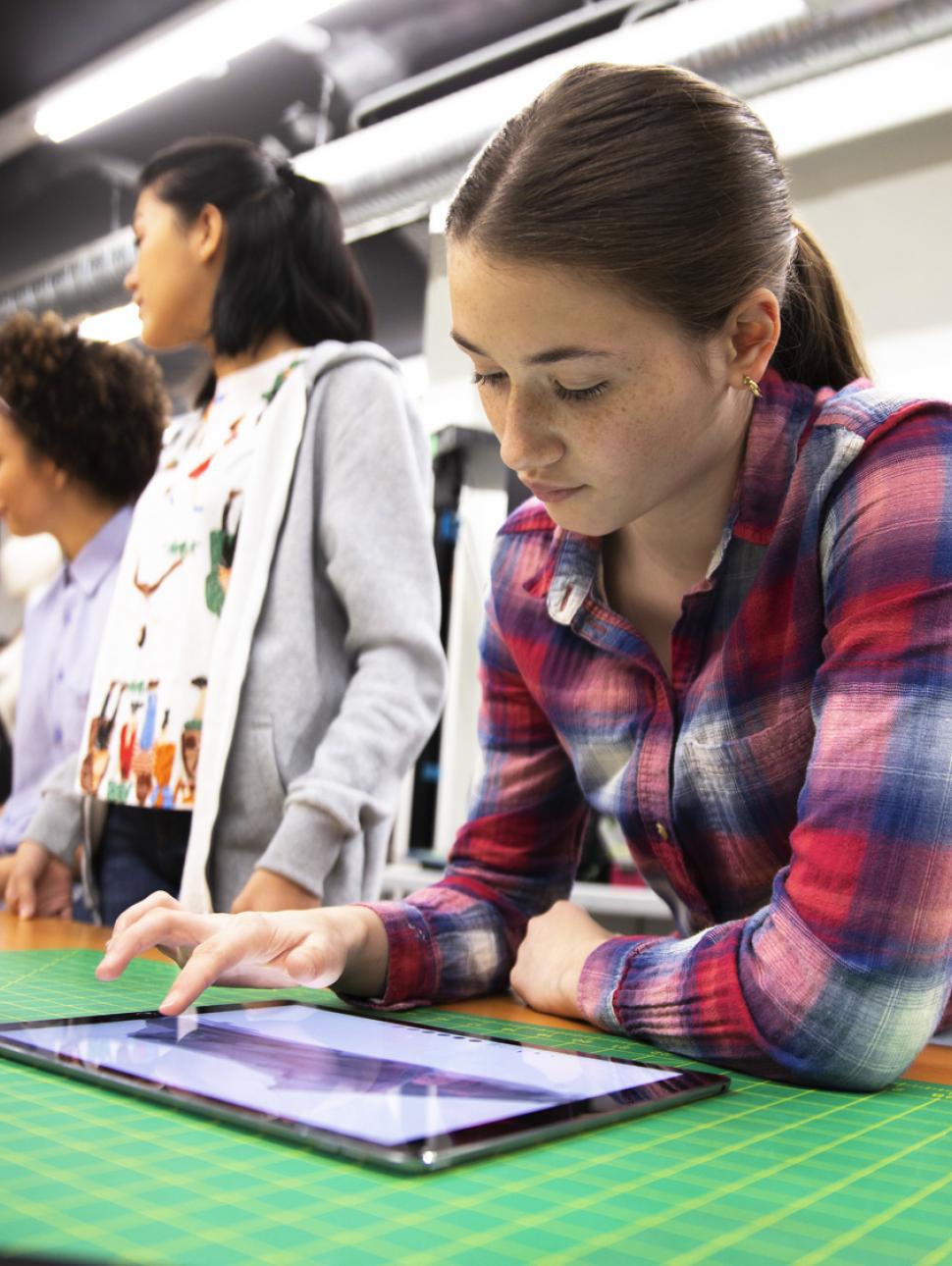 Innovative Design
Dates
Monday – Friday | 10am & 12.30pm
Curriculum
Technologies
Humanities and Social Sciences
Information and communication technology capability
Cost
$240 per group (up to 32 students)
How can design and creative thinking be used to solve real-world problems?
In the Rio Tinto Innovations Gallery, students will examine Western Australian inventions and discover how resourcefulness has empowered individuals to make change.
In groups, they will then apply design-thinking methodologies to solve their own complex problem, discovering that useful solutions are often simpler than they appear.
Student experience
Students will:
Explore examples innovative design in the Rio Tinto Innovations Gallery
Work in teams to design a solution to a real-world problem
Look at case studies of significant Western Australian innovations
Skills development
This program links to the following strands of the Western Australian Curriculum:
Year 7
Digital technologies / Design and technologies
Define and break down a given task, identifying the purpose (WATPPS39)
Design, develop, review and communicate design ideas, plans and processes within a given context, using a range of techniques, appropriate technical terms and technology (WATPPS41)
Year 8
Digital technologies / Design and technologies
Design, develop, evaluate and communicate alternative solutions, using appropriate technical terms and technology (WATPPS49)
Consider components/resources to develop solutions, identifying constraints (WATPPS48)
Year 9
Digital technologies / Design and technologies
Year 10
Digital technologies / Design and technologies