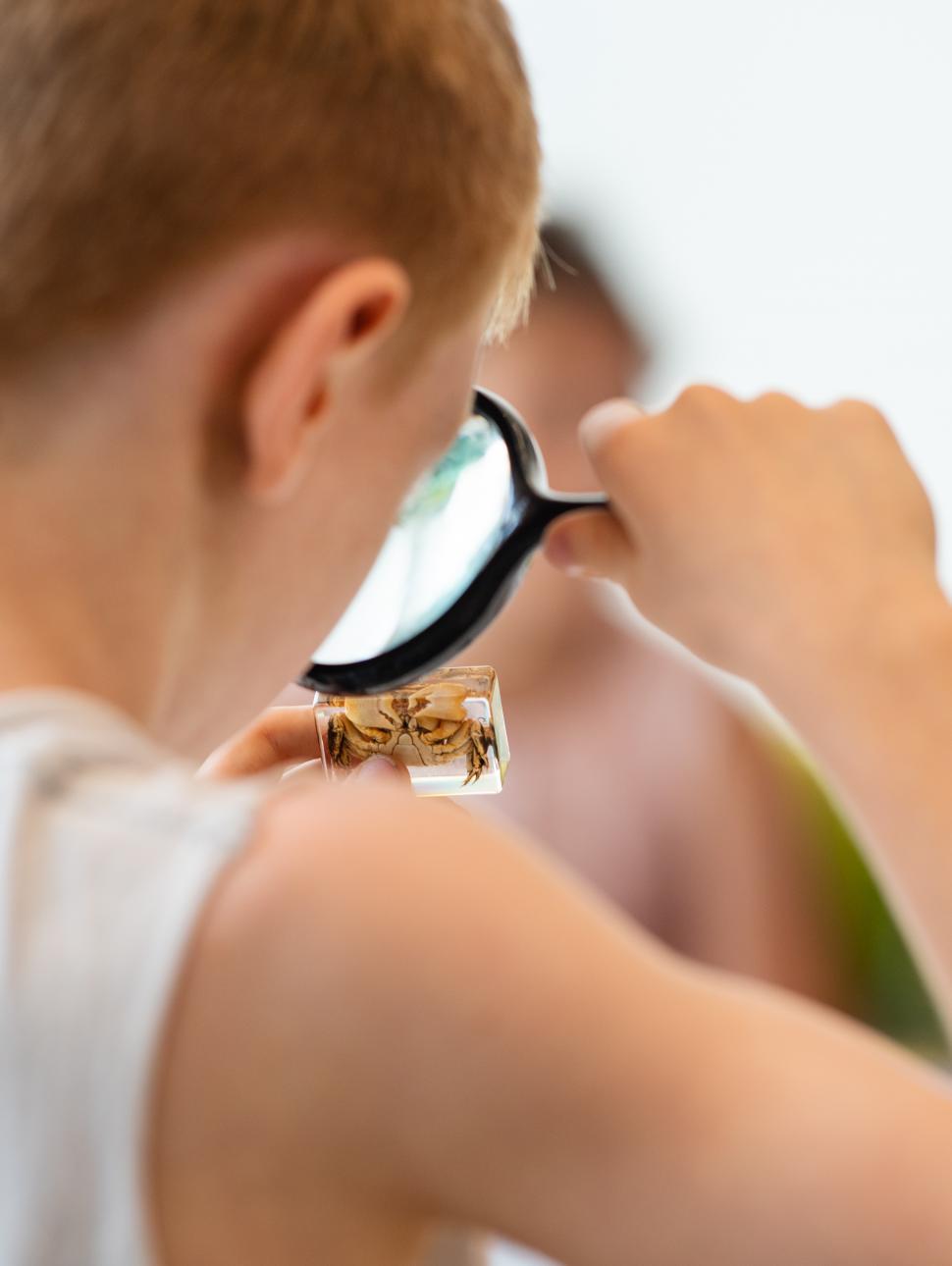 National Science Week 2022 School Program
Dates
National Science Week | 13 - 21 August
Curriculum
Science
Science as a human endeavour
This National Science Week meet our biologists, palaeontologists, archaeologists, chemists, molecular scientists and more.

 
Our WA Museum National Science Week events are the perfect way to meet and hear from one of our team who spend their days using science in a variety of ways to learn more about our State and the world we live in. Don't miss this exciting opportunity to connect with them online from the comfort of your classroom!
From 15-19 August, you can sign up for a series of virtual talks to hear about recent findings, discoveries and unbelievable facts that will help to inspire and motivate your class. This year's National Science week theme; Glass: more than meets the eye, has inspired the Museum to consider all things glass in the world of science. From stained glass to mobile phones, we can guarantee you will never look at a piece of glass the same again.
In addition to the unique opportunity, make the most of the self-led activities and materials that will be available for you to explore with your class. Consider booking an educator led Virtual Lab for you to delve in deeper to your findings and research and discover some of ours.
The schedule of guest speakers to be announced closer to the event.
How does it work?
Sign up to our Science Week Virtual Talks via our online form.

In July we will send you the full schedule, self-led activity information and materials, providing you with an opportunity to book into one of our educator led Virtual Labs.

In August, login during Science Week and join one (or all) of our Virtual Talks by leading scientists. Join live so that you can take part in a Q&A or listen at a time that suits your class.

Throughout Science Week, we invite you to undertake the self-led activity to do some research of your own.

If you booked one of our educator led Virtual Labs, you will have a scheduled time to login and present your findings and discover some of ours.
Sign up today and be ahead of the curve for Science Week 2022.