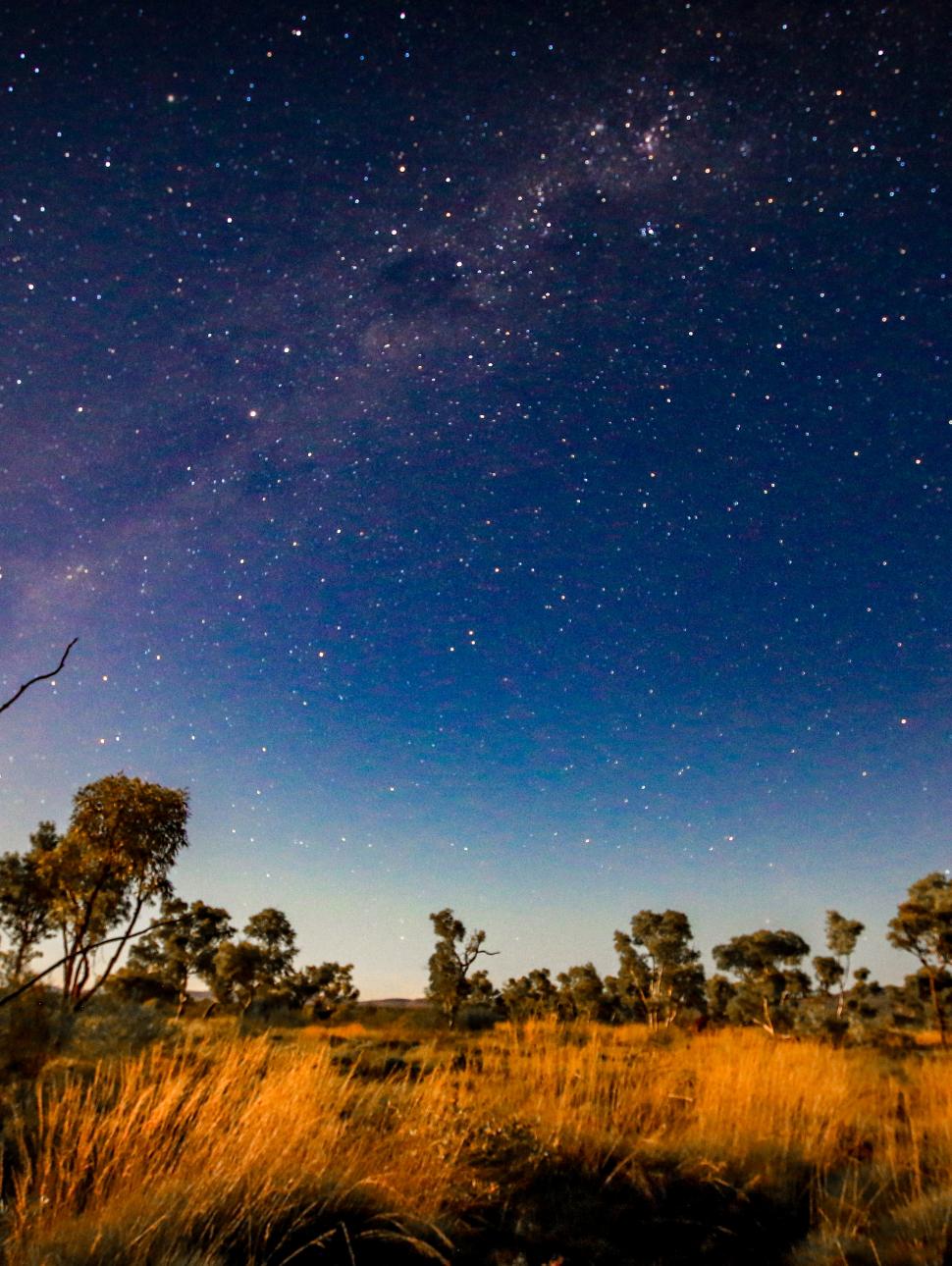 Njit Djinda - Little Star
Dates
Monday to Friday at 10.00am and 12:30pm.
Curriculum
Science
Aboriginal and Torres Strait Islander Histories and Cultures
Information and communication technology capability
Cost
$240 per group (up to 32 students)
Students explore the night sky, using Nyoongar language to describe the elements they encounter.
Learn about meteorites and their impact on Earth, and handle authentic specimens that have travelled to Earth from outer space.
Student experience
Go on an imaginary journey into the night sky
Locate celestial elements in daytime and night-time skies
Learn the Nyoongar words for these elements
Investigate meteorites and the evidence they leave behind
Handle real specimens from the Museum's Earth and Planetary Sciences collection
Skills development
This program links to the following strands of the Western Australian Curriculum:
Kindergarten
Early Years Learning Framework Outcome 2. Children are connected with and contribute to their world
Early Years Learning Framework Outcome 4: Children are confident and involved learners
---
Pre-primary
Science
Daily and seasonal changes in our environment affect everyday life (ACSSU004)
Learning how Aboriginal and Torres Strait Islander Peoples' concepts of time and weather patterns explain how things happen in the world around them
Science involves observing, asking questions about, and describing changes in, objects and events (ACSHE013)
Recognising how Aboriginal and Torres Strait Islander Peoples' gain knowledge about the land and vital resources, such as water and food, through observation
People use science in their daily lives, including when caring for their environment and living things (ACSHE022)
---
K – Year 2
Languages