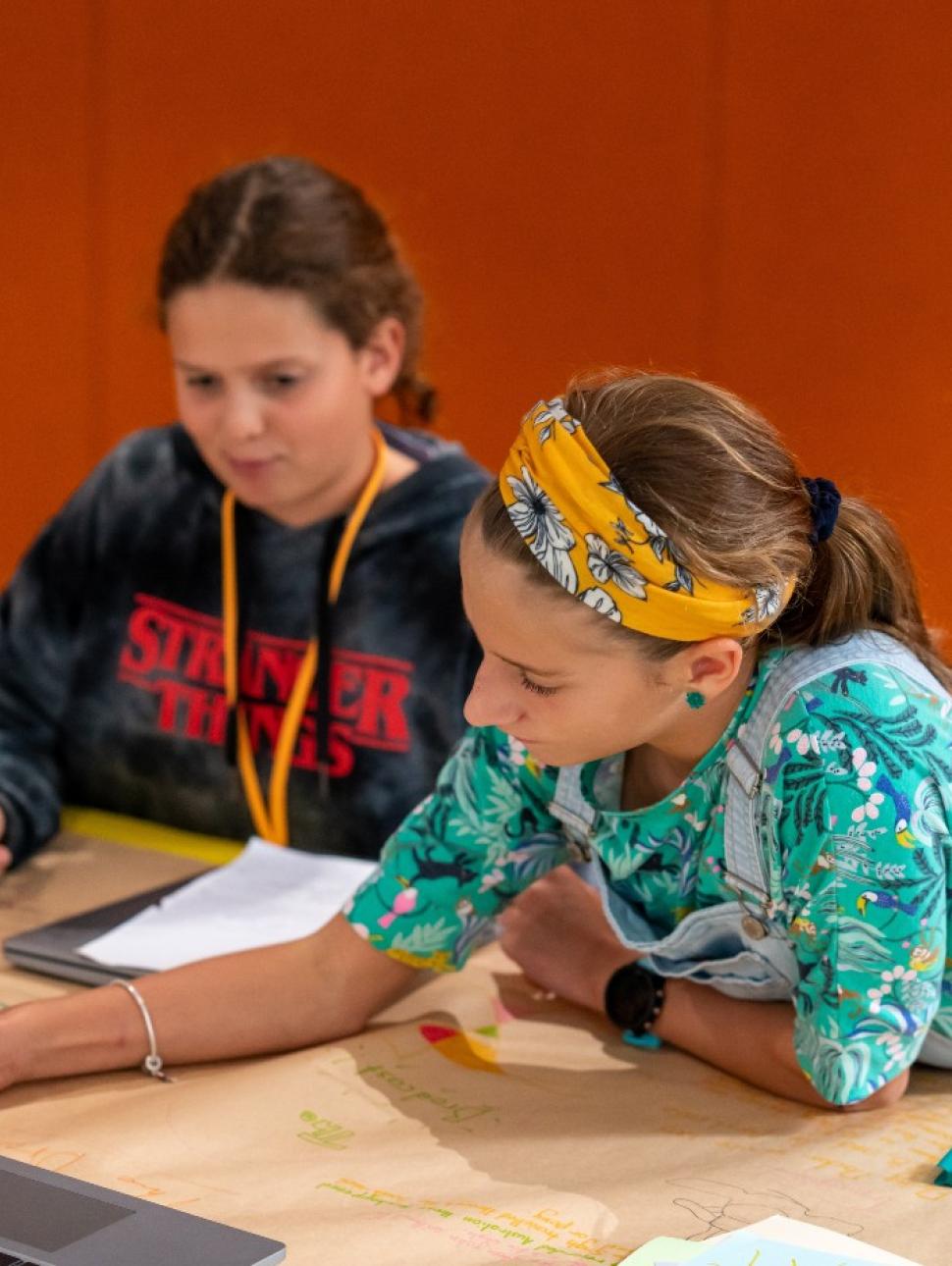 Perth Design Week 2023: Design the Future
Dates
28 March | 10am-2pm | Primary 
29 March | 10am-2pm | Secondary 
Curriculum
Design and technologies
Sustainability
Cost
$280 per class (32 students) 
Join us at Boola Bardip for a day of design to celebrate the inaugural Perth Design Week!
Your class has the exciting opportunity to take part in the very first Perth Design Week at the WA Museum Boola Bardip! Across the day, students will participate in hands-on, real-world learning activities relating to design forms such as architecture and product design, highlighting the design thinking process. The day will be tailored to primary students on Tuesday 28th March and to secondary students on Wednesday 29th March. 
Your class will have a full day of design at the museum, rotating through activities across the day. Activities will include
Introduction to Design thinking.  How can we use design thinking to develop solutions to problems? We will begin the day by gathering all classes together, introducing design thinking and doing some fun warm-up activities to prepare students for the day ahead. 
Innovative Design for the future- facilitated education program. Join one of our museum educators for a facilitated education program where we explore innovative design and how resourcefulness has empowered individuals to make change. During this session we will visit the Innovations gallery then apply design-thinking methodologies to design a sustainable product for a real-world problem.
Architecture trail of Boola Bardip. Take a self-guided trip around the museum using our architecture trail and see if you can find all the different materials used around the museum. Consider how Boola Bardip's design was influenced by geography and to meet a particular need.
Design Challenge. How can design be used to ensure a more sustainable future? Students will get hands-on to undertake the design thinking process and design to meet customer needs, ideate and prototype their design. 
Classes will rotate round the museum throughout the day, taking part in different activities at different times. Your timetable will be fixed and sent to the organising teacher prior to the event, an example timetable for the day might look like this. 
| | |
| --- | --- |
| Time | Activity |
| 10am | Welcome and introduction to design thinking (all groups)  |
| 10.30am | Innovative Design Facilitated education program  |
| 11.30am | Self-guided museum architecture trail  |
| 12pm | lunch  |
| 12.30pm | Design challenge |
| 2pm | Completion of program; return to school or self guided exploration of the museum  |
---
Skills development
This program links to the following strands of the Western Australian Curriculum:
Year 5
Design and technologies
How people address competing considerations when designing products, services and environments (ACTDEK019)
Define a problem, and set of sequenced steps, with users making a decision to create a solution for a given task (WATPPS27)
Develop and communicate alternative solutions, and follow design ideas, using annotated diagrams, storyboards and appropriate technical terms (WATPPS29)
Year 6
Design and technologies
How people address competing considerations, including sustainability when designing products, services and environments for current and future use (ACTDEK019)
Define a problem, and a set of sequenced steps, with users making decisions to create a solution for a given task (WATPPS33)
Design, modify, follow and represent both diagrammatically, and in written text, alternative solutions using a range of techniques, appropriate technical terms and technology (WATPPS35)
Year 7
Design and technologies
Define and break down a given task, identifying the purpose (WATPPS39)
Design, develop, review and communicate design ideas, plans and processes within a given context, using a range of techniques, appropriate technical terms and technology (WATPPS41)
Year 8
Design and technologies
Design, develop, evaluate and communicate alternative solutions, using appropriate technical terms and technology (WATPPS49)
Consider components/resources to develop solutions, identifying constraints (WATPPS48)