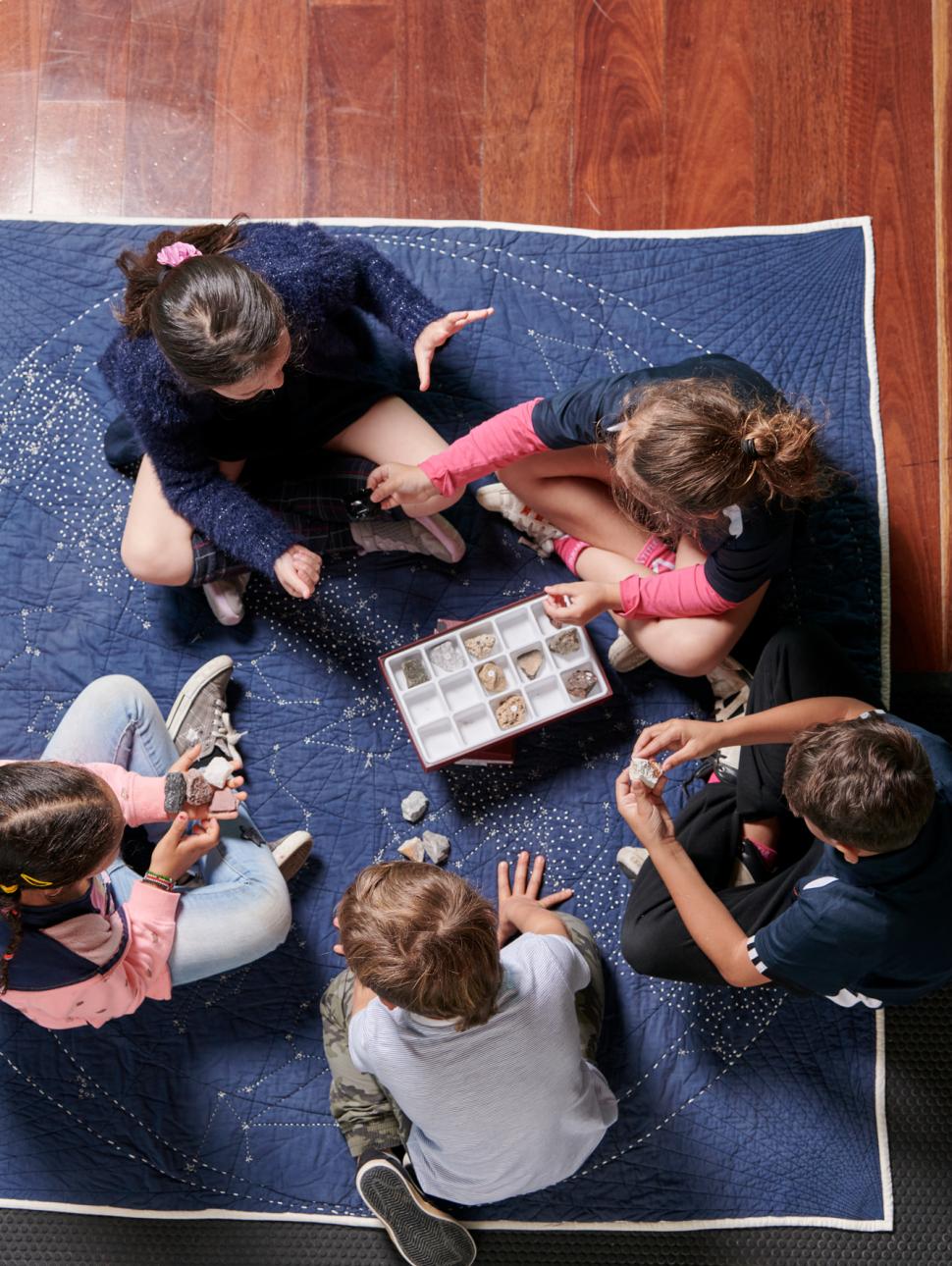 Sharing Stories: 2021
Dates
Monday to Friday at 10.00am and 12:30pm.
Curriculum
HASS
English
The Arts
Aboriginal and Torres Strait Islander Histories and Cultures
Information and communication technology capability
Critical and creative thinking
Personal and social capability
Ethical understanding
Intercultural understanding
Cost
$240 per group (up to 32 students)
Natural phenomenon like the stars, planets and universe are part of deep knowledge derived from Nyoongar teachings of the Nyiting (Dreaming).
In this program, students are immersed in various Nyiting teachings that provide understandings of the interconnection that exists everywhere. Students explore and engage with Nyoongar teachings of the Nyiting through the Museum's collections and Wesfarmers Ngalang Koort Boodja Wirn Gallery. 
Student Experience
Students will investigate
Local Dreaming Stories in the Wesfarmers Ngalang Koort Boodja Wirn Gallery
The tradition of listening and learning from oral and written Dreaming Stories in a Yarning Circle
How we can actively work towards Reconciliation
Skills development
This program links to the following strands of the Western Australian Curriculum:
K – 2
---
Year 1
Literature and context: Discuss how authors create characters using language and images (ACELT1581)
Examining literature: Listen to, recite and perform poems, chants, rhymes and songs, imitating and inventing sound patterns including alliteration and rhyme (ACELT1585)
Creating literature: Recreate texts imaginatively using drawing, writing, performance and digital forms of communication (ACELT1586)
---
Year 2
---
Year 3