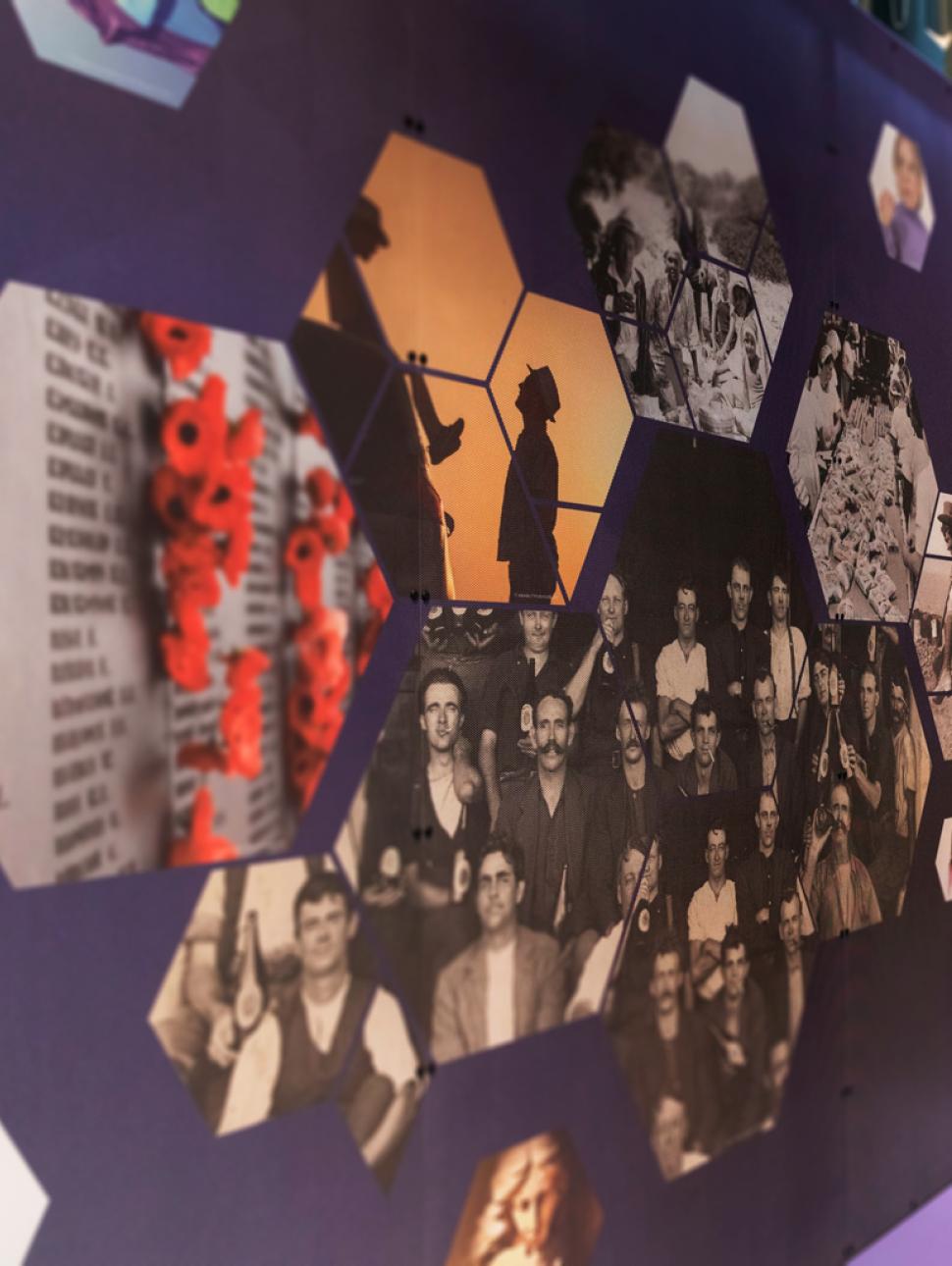 War in WA: Stories from the Home Front
Dates
Weekdays during school term | 10am and 12.30pm
Curriculum
Humanities and Social Sciences
WA History
Historical knowledge and understanding
Historical Skills
Cost
$280 per group (up to 32 students) 
The First World War and the Second World War were times of great change in Western Australia.
This program focuses on the impacts of war in WA through the lens of the home front; industry, the role of women and the social and economic changes that occurred in response to the First and Second World Wars. Students will review, compare and contrast primary and secondary sources, visit galleries and uncover stories from objects of the museum's collection. 
This program focuses on World War I for Year 9 or World War II for Year 10, aligning with the relevant WA Curriculum links. 
Student experience
Students will
Compare and contrast primary and secondary sources relating to the experiences of those on the home front.
Identify the social changes, pressures and impacts on those not at the front, including ongoing effects.
Visit 

the Reflections gallery t

o explore stories and experiences of Western Australians during the war years.
Highlight the impact of WA as a front  (Year 10 World War II program only). 
Skills development
This program links to the following strands of the Western Australian Curriculum:
Year 9
Humanities and Social Sciences
Depth Study 2: Investigating World War I (1914–1918). 

The impact of World War I, with a particular emphasis on Australia, such as the use of propaganda to influence the civilian population, the changing role of women and the conscription debate (ACDSEH096)

Analysing: Use criteria to analyse the reliability, bias, usefulness and currency of primary sources and/or secondary sources (WAHASS85).
---
Year 10
Humanities and Social Sciences
Depth Study 1: Investigating World War II (1939–1945). 

The impact of World War II, with a particular emphasis on the Australian home front, including the changing roles of women and use of wartime government controls (e.g. conscription, manpower controls, rationing, censorship) (ACDSEH109)

Analysing: 

Use criteria to analyse the reliability, bias, usefulness and currency of primary sources and/or secondary sources (WAHASS85)