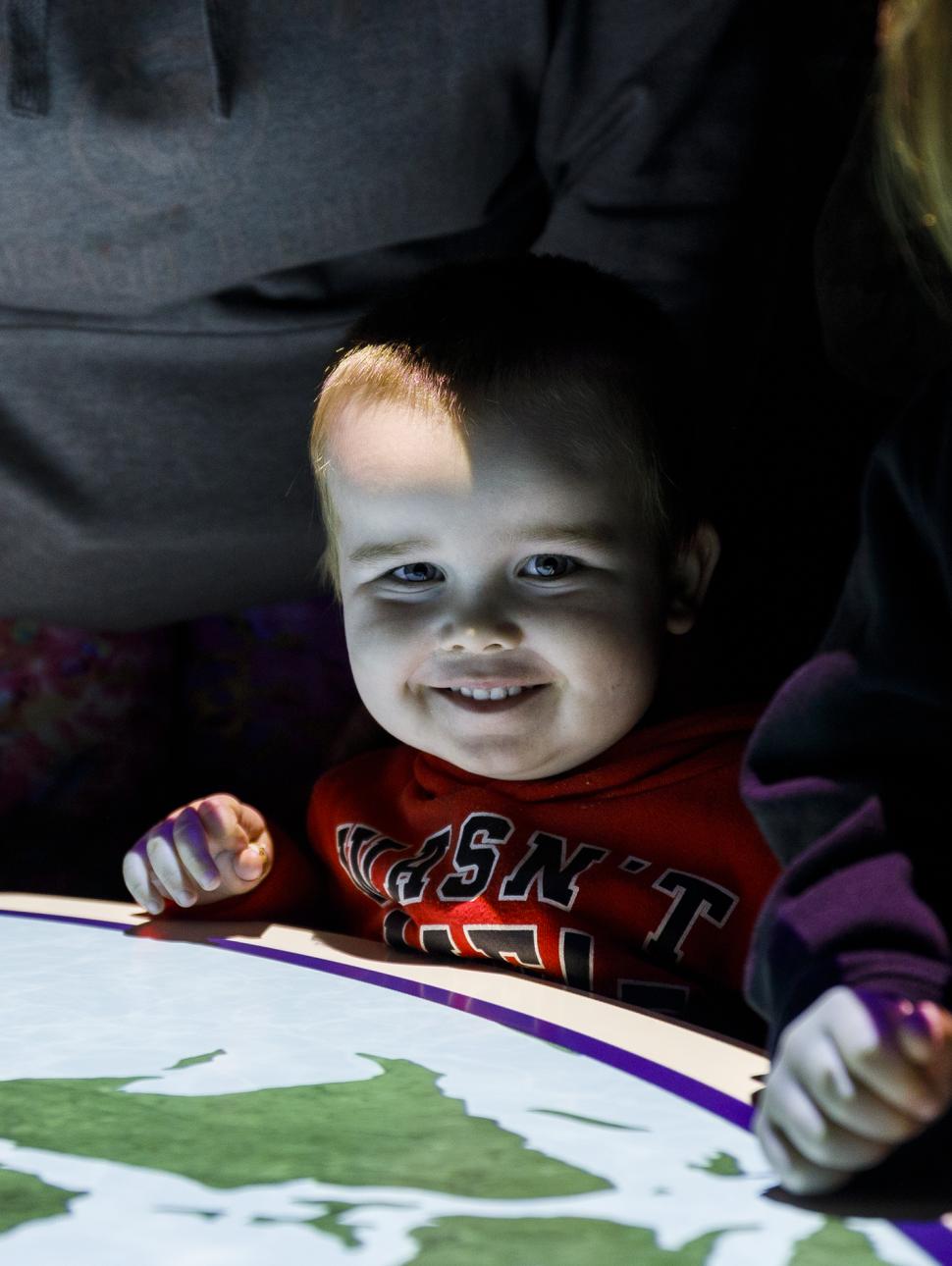 Little Learners: My World
Dates
This event has now finished. Please visit
Tours & events
to see what's on at the Museum.
Tuesdays and Thursdays during Term 4
From 17 October | 9.45am – 10.45am
Dates
-
-
-
-
-
-
-
-
-
-
-
-
-
-
-
-
-
-
-
-
-
-
-
-
-
-
-
-
-
-
Cost
Single session | $15 per child
Book 4+ sessions, receive 15% discount
General admission fees apply for those 16 and over with an enrolled participant.
This event has now finished. Please visit
Tours & events
to see what's on at the Museum.
Introducing My World, our new Little Learners program for Term 4, celebrating discovery and exploration for young minds! 
Join us on an enchanting journey designed for 2-5-year-olds. Led by our expert educators, this program blends self-discovery and museum exploration, with a focus on children's connections and contributions to the world.
From sustainability to understanding their place in the world around them, children will engage with themes that matter through exploration of museum objects and galleries, story, play, movement and hands-on activities.
This program aims to foster environmental care, and respect and build children's sense of identity. 
---
Week 1 | 17 & 19 October
My Museum: Who are you? Explore your own identity and do a self-portrait. What is a museum? Learn about the Museum and what happens here, exploring the objects we have and the stories they tell. Finish the week with a sensory walk of the Museum.  
Week 2 | 24 & 26 October
My Solar System: Look up, way up! We learn about our Solar System and visit the Origins gallery to consider our place in the universe.  
Week 3 | 31 October & 2 November
My footprints: What impact do we have on the world around us? How can we care for our planet and the land around us? Complete this week with a visit to the Ngalang Koort Boodja Wirn gallery. 
Week 4 | 7 & 9 November
Water around me: This week, we explore water through play, consider where we use water, how we can conserve it and how important it is in our world. We'll visit the Connections gallery to find out more about oceans. 
Week 5 | 14 & 16 November
Life around me: What kinds of animals and plants live around us? What can we do to protect them? Visit the Changes gallery to spot the many different animals that live around us.  
Week 6 | 21 & 23 November
My house, my home: What are our needs? And what makes our house our home? Investigate houses and homes and explore animal homes in the Wild Life Gallery. 
Week 7 | 28 & 30 November
My play, my way: Explore toys, old and new, and consider how we like to have fun. Visit our Reflections gallery to see some really old ways to play!
Week 8 | 5 & 7 December
Me as an innovator: Everyone is good at something, what amazing things can you do? We'll think about things we're good at, explore what to do when things go wrong and use materials to make inventions of our own! We'll finish this session with a visit to the Innovations gallery to explore some of the incredible things that people can make and do!
---
This program is a part of our Little Learners program — educator-led early learning experiences for big minds and little hands, aged 2 – 5.
Every session involves 45 minutes of educator-led activities, and 15 minutes visiting the focus of our session in the Museum.
Programs are aligned to the Early Years Learning Framework.
Enrolled children can bring adults with them. General admission fees apply for those 16 and over with an enrolled participant. Younger siblings are welcome but may not be able to participate in all activities.
Book and attend week-by-week or purchase a multi-session pack for your chosen program.
Sessions will be located on Level 3 at WA Museum Boola Bardip.