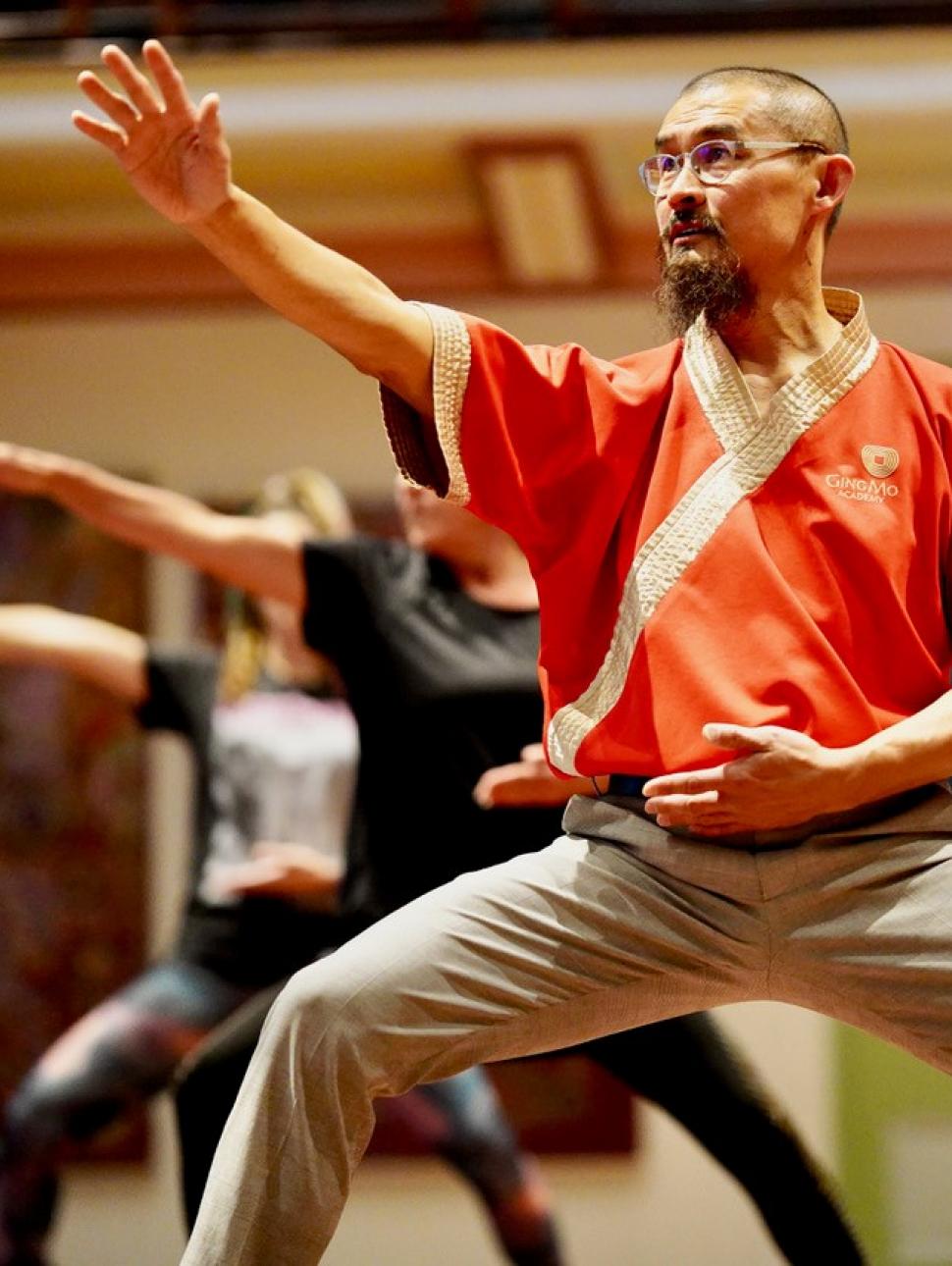 Tai Chi Course — Ging Mo Academy
Cost
$100pp (4 sessions)
$40pp (4 sessions - Health Care Card holders)
Mental health is often overlooked, as it is not so easy to see ourselves struggling with stress until it is often too late.
Join Master Gawain Siu as you investigate what Tai Chi is and how exactly it can help manage our mental health.
In this four-week Tai Chi course participants will learn:
How to be present.
Why East over West when it comes to maintaining wellness.
How to make a simple walk a Tai Chi lesson.
Foundation exercises for life.
Plus, the Master will teach participants 13 discrete postures from one of the oldest most traditional forms of Tai Chi. 
Teachings offered by the Ging Mo Academy. Limited spaces available.
Session 1 | Thursday 2 September 
Session 2 | Thursday 9 September 
Session 3 | Thursday 16 September 
Session 4 | Thursday 23 September 
---
Organiser: Ging Mo Academy 
Location: Hackett Hall
If you register for a tour, program or an event, general entry is included in your booking.