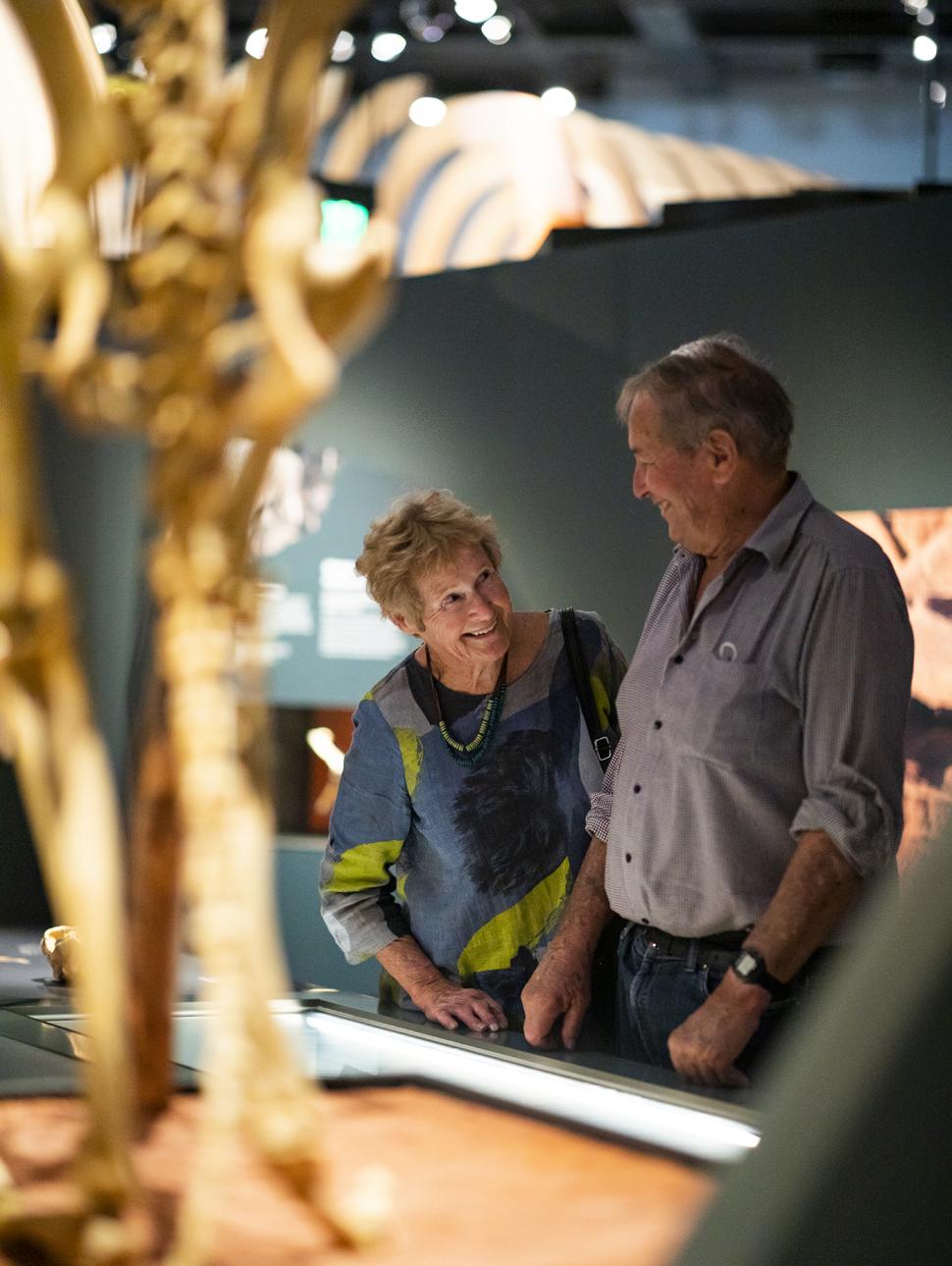 Footsteps: Facilitated Museum Visits for Seniors
Dates
Program due to commence Wednesday 1 November 2023. 
Expressions of Interest are now open for service providers.
We're excited to introduce our latest partnership with aged care providers, enhancing visits for older guests.
Following a successful pilot phase, we're excited to open up this program to service providers through an expression of interest process.
At WA Museum Boola Bardip, accessibility is at the heart of what we do. We're thrilled to announce our latest initiative Footsteps - a partnership opportunity with aged care service providers, designed to elevate the Museum experience for our older visitors.
We understand that visiting alone can present challenges related to mobility, practicality, or the desire for companionship. That's why we're wholeheartedly dedicated to providing a more immersive and accessible experience.
With Footsteps, older visitors can confidently explore the Museum, guided by our compassionate and knowledgeable Aged Care trained Volunteers, who possess an intimate understanding of the building, its facilities, and the gallery content.
Join us in enriching the WA Museum Boola Bardip experience for our seniors today. Scroll down to apply. 
---
Program Overview
Guided Visits: Enjoy bi-monthly facilitated tours of our seven permanent galleries.
Capacity: Each session can accommodate 10-15 participants and support workers.
Duration: Sessions last approximately 2 hours, on weekdays during opening hours, arranged with our partner organisation.
Refreshments: Participants can purchase discounted hot drinks and snacks at Epoch Cafe before each Footsteps session.
Interested in our Footsteps program? Download the selection criteria to apply below. 
Download the Footsteps selection criteria PDF here [PDF] [615 KB]
To submit your application, please email perthvolunteering@museum.wa.gov.au no later than 4pm on Tuesday 31 October 2023.