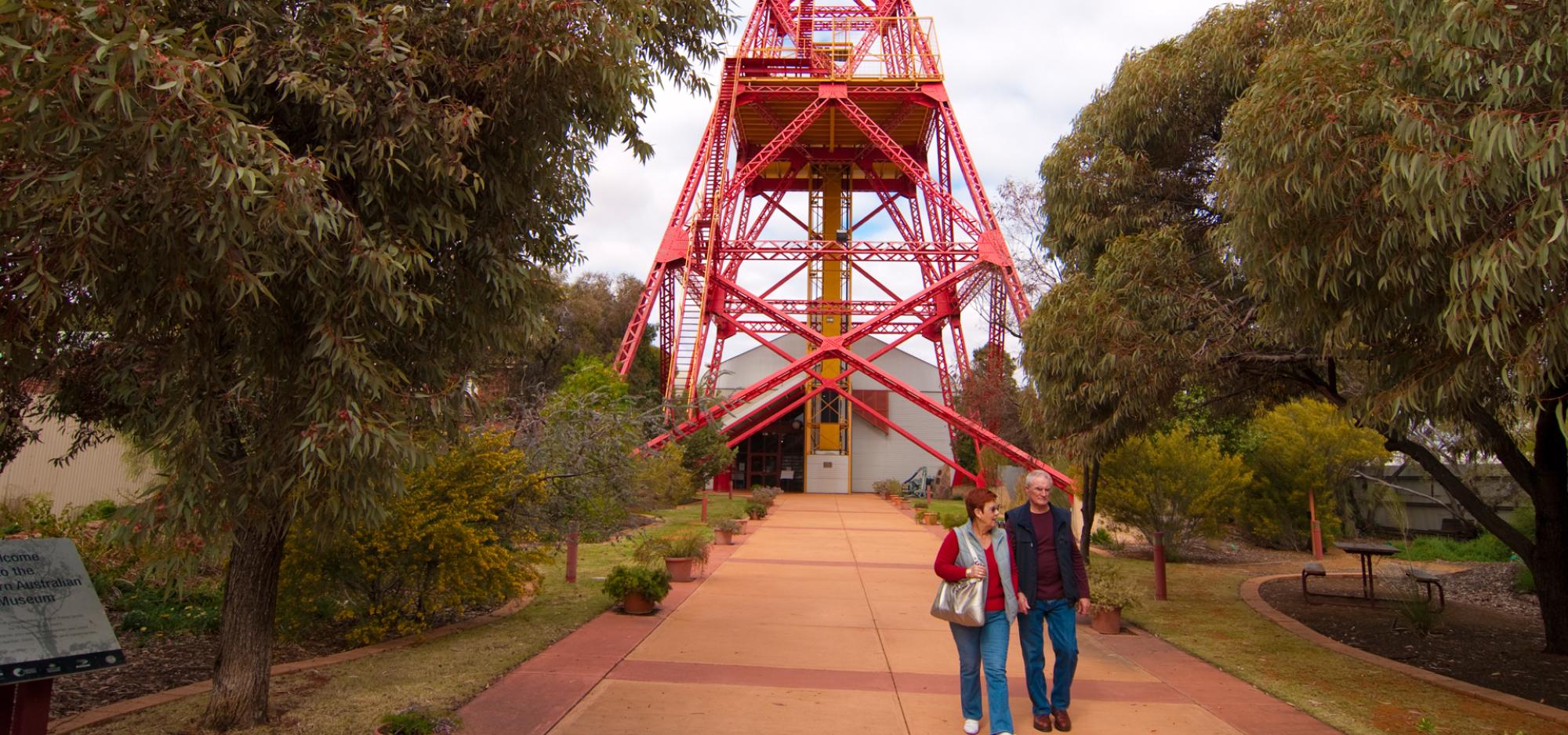 The Museum of the Goldfields showcases the rich history of the Eastern Goldfields and the city's mining heritage.
Discover the unique role the town has played in WA's development, both as a centre of mining and its place at the edge of the Nullarbor Plain.
Explore the largest display of the State's collection of gold bars and nuggets, step back in time to see how prospectors searched for this precious metal, and learn about the life and hardships faced by mining families during the early 1900s.
Open Daily
10.00am – 3.00pm
ANZAC DAY 1.00pm – 3.00pm
Closed Christmas Day, Boxing Day, New Year's Day & Good Friday
Admission
Entry is free, donations are welcome.
Contact us
(08) 9021 8533
PO Box 25, Kalgoorlie, WA, 6433
VISIT US
17 Hannan Street, Kalgoorlie, WA, 6430
Special exhibitions & events
Spy: Espionage in Australia reveals the personal experiences of secret agents and the curious history of espionage and counter-espionage in Australia, from Federation through to the present day.