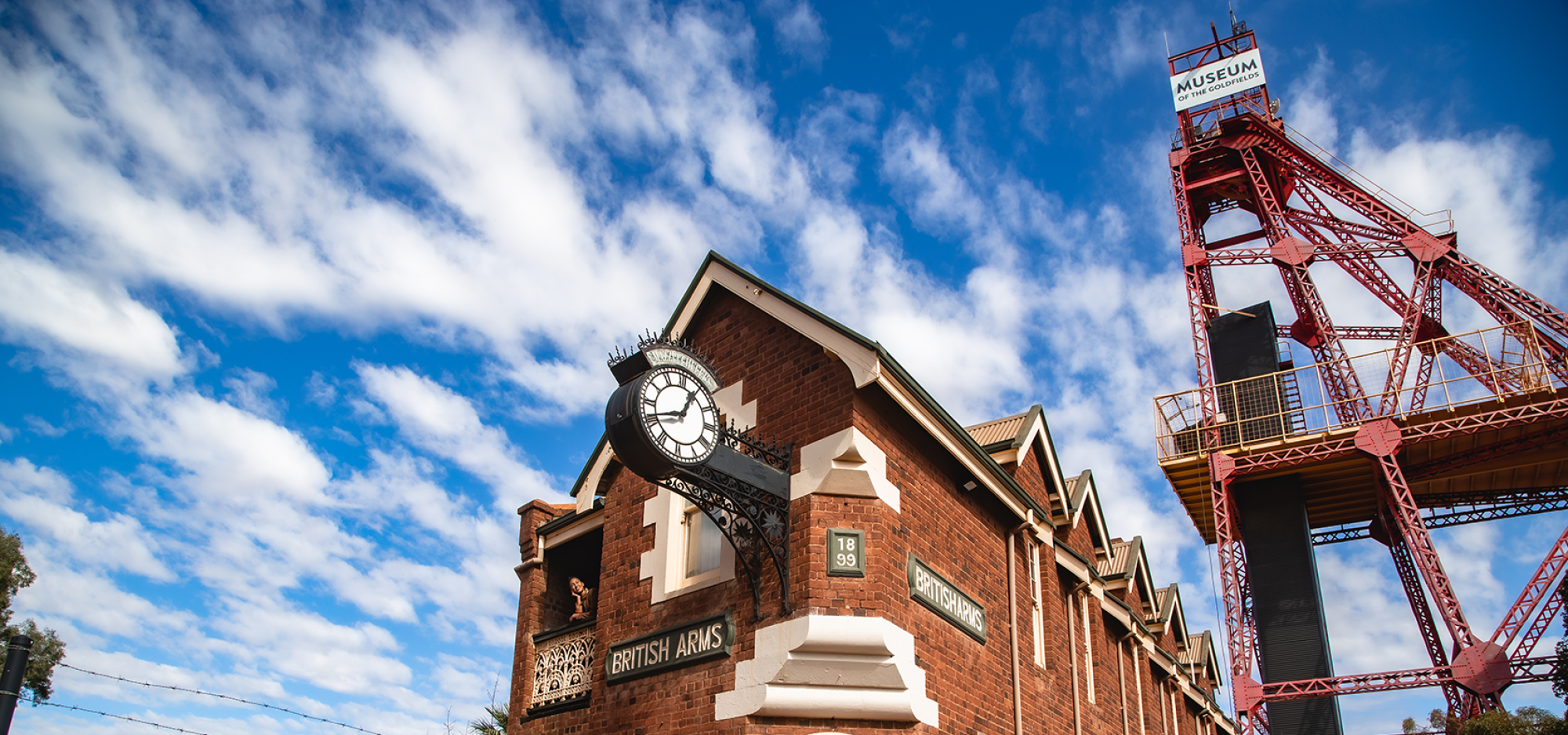 The Museum of the Goldfields showcases the rich history of the Eastern Goldfields and the city's mining heritage.
Discover the unique role the town has played in WA's development, both as a centre of mining and its place at the edge of the Nullarbor Plain.
Explore the largest display of the State's collection of gold bars and nuggets, step back in time to see how prospectors searched for this precious metal, and learn about the life and hardships faced by mining families during the early 1900s.
Open Daily
10.00am – 3.00pm
ANZAC DAY 1.00pm – 3.00pm
Closed Christmas Day, Boxing Day, New Year's Day & Good Friday
Admission
Entry is free, donations are welcome.
Contact us
(08) 9021 8533
PO Box 25, Kalgoorlie, WA, 6433
VISIT US
17 Hannan Street,
Karlkurla / Kalgoorlie, WA, 6430
Special exhibitions & events
Learn about the history of Woomera Rocket Range, see how futuristic architecture influenced Australia's Expo pavilion in 1970, and take the kids on their very own space mission!
Friday 22 September 2023 - Sunday 18 February 2024
A photography exhibition showcasing the diverse beauty of the Houtman Abrolhos islands.
Saturday 9 March 2024 – Sunday 2 June 2024
Some corners of the Universe have bred the most wonderful things. Journey into a world like no other, overseen by still-living giant prehistoric spiders the size of dinner plates seeking love in the dark
Saturday 27 July 2024 – Sunday 17 November 2024
Programs
Make the most of your visit by joining one of our knowledgeable guides for a tour of our galleries.
Monday 11 December - Tuesday 30 January | 10am - 3pm
Set sail on a family treasure adventure with a map to Outback Desert Island.