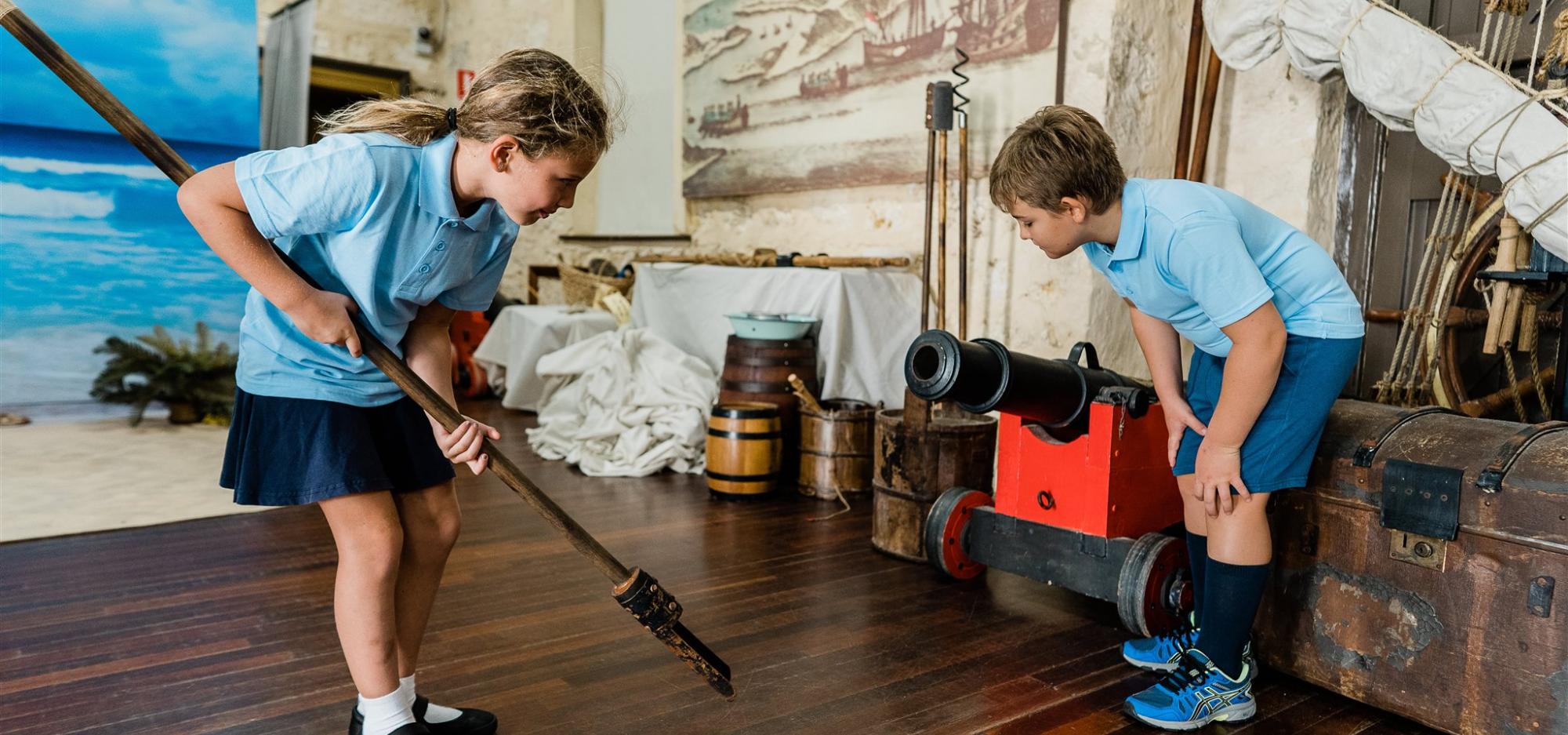 Education programs
Prepare your students for an unforgettable excursion at the WA Shipwrecks Museum in Fremantle!
At the WA Shipwrecks Museum, students will uncover local history filled with exploration, disaster, mutiny, and survival, trace the extraordinary voyages of spice traders, and learn about the race to discover the Great Southland.
There are three ways of visiting the WA Shipwrecks Museum with education groups:
Facilitated Education Programs

Temporary Exhibition Programs

Self-guided visits
For any help, don't hesitate to call our team on 1300 134 081.
Join our education e-newsletter list to stay up-to-date on our latest programs and special educational events.
View our excursion management resources
Please note that from 11 to 29 October the galleries in the WA Shipwrecks Museum will be undergoing some refurbishment work.
The planned work will mean some displays will not be available for public viewing at certain times, but the work will be limited to particular areas and will not affect multiple areas at the same time.
If you are concerned that these works may impact your planned visit, we would encourage you to consider alternative dates.