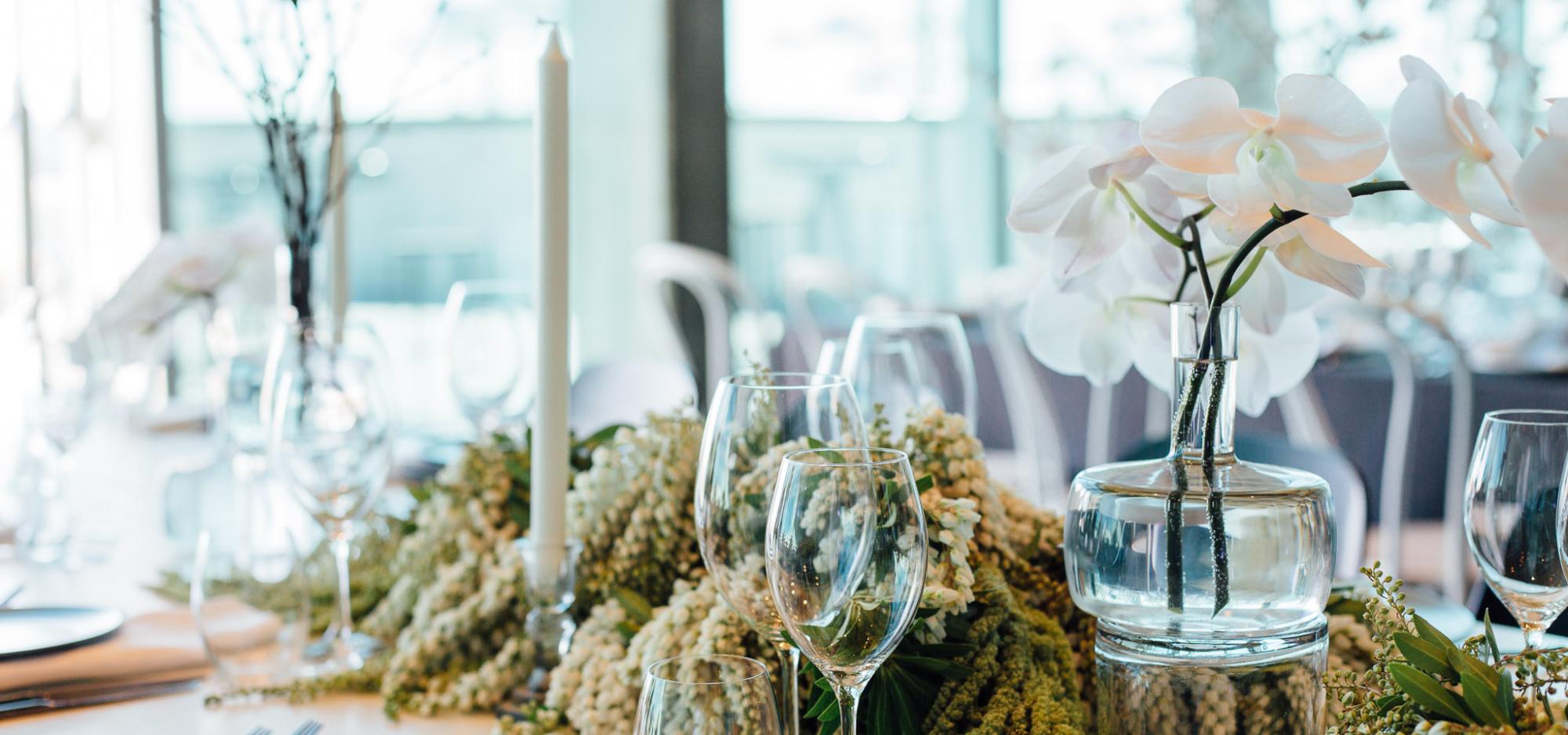 Look no further for your next event, wedding or function venue than WA Maritime Museum's spectacular and unique event spaces in Fremantle.
Our diverse spaces cater for a wide range of events, including weddings, conferences, gala dinners, banquets, cocktail functions, theatre presentations, product or festival launches, family gatherings, corporate meetings, presentations, tradeshows and more.
At WA Maritime Museum, your guests will enjoy spectacular harbour views in a luxurious and quintessentially Western Australian setting among the award-winning galleries. Enjoy the fresh ocean air and watching the cargo ships and other vessels enter and leave the working port.
Add a unique touch to your event — let us arrange a special after-hours viewing for your guests to explore the State's treasured maritime collections, the latest travelling exhibition, or a cold-war era submarine, HMAS Ovens, with one of our passionate guides.
Please select from one of our panel caterers for food, beverages and set up requirements:
Heyder & Shears – 08 9221 4110
Gather Foods – 0499 037 932
Ultimo – 08 9444 5807
Whatever your requirements, our team can help create a memorable and hassle-free event. Please do not hesitate to contact us to arrange a viewing of any of our WA Maritime Museum event spaces below, or our event space at the WA Shipwrecks Museum.
Contact our Venue Hire team today
(08) 9431 8323 or venuehire@museum.wa.gov.au