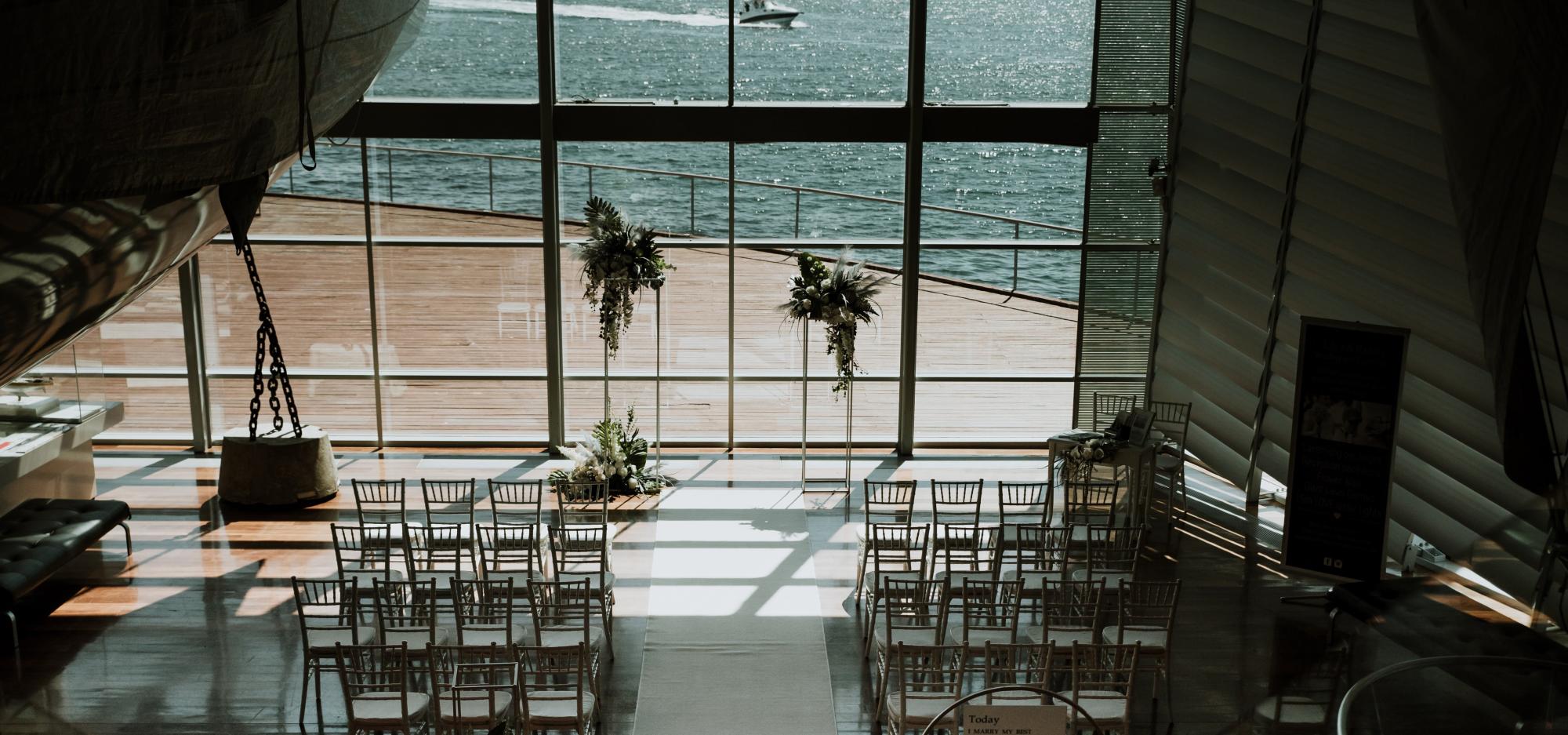 A picture-perfect setting with breathtaking harbour views.
WA Maritime Museum's spectacular and unique event spaces in Fremantle will impress your guests for your next event, wedding or function.
Our diverse spaces cater for a wide range of events, including weddings, conferences, gala dinners, banquets, cocktail functions, theatre presentations, product or festival launches, family gatherings, corporate meetings, presentations, tradeshows and more.
At WA Maritime Museum, your guests will enjoy spectacular harbour views in a luxurious and quintessentially Western Australian setting among the award-winning galleries. Enjoy the fresh ocean air and watching the cargo ships and other vessels enter and leave the working port.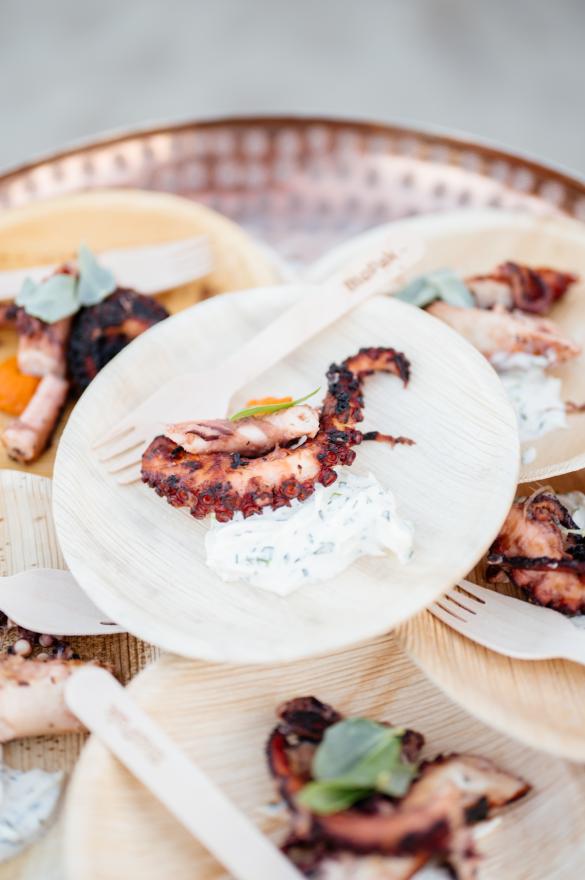 Heyder & Shears
Hospitality has been a passion of Heyder & Shears for over 30 years with the company now having provided catering to the Museum for over 16 years. Heyder & Shears has earned an enviable reputation for quality and style when it comes to private and corporate events and the highly talented and creative team is committed to delivering the perfect occasion with exquisite food and faultless service.
Heyder & Shears are passionate about the quality and diversity of the produce in Western Australia, and their commitment to showcasing this is a cornerstone of the company's philosophy and success. Executive Chef – Stephen Watson creates menus evolving with both trends and seasonal availability.
Service offering
Heyder & Shears will coordinate your event experience at the Museum from start to finish. They will be your first point of contact when booking the space and will take you through to the execution on the day. The dedicated Events & Sales team will guide you through the most suitable space for your event and curate a tailored menu and complementing beverage list. In detail, they will explain the venue specific logistics, coordinate the setup of lighting, audio visual, furniture & equipment included within the hire, as well as the booking of any security and cleaning as required.
Heyder & Shears can also assist with additional production, styling and event design, or simply coordinate your preferred suppliers. On the day of your event Heyder & Shears will have a team on site from bump in through to the conclusion of your function.
Enquire Online: heydershears.com.au/contact
Phone: (08) 9221 4110
Whatever your requirements, our team can help create a memorable and hassle-free event. Please do not hesitate to contact us to arrange a viewing of any of our WA Maritime Museum event spaces below, or our event space at the WA Shipwrecks Museum.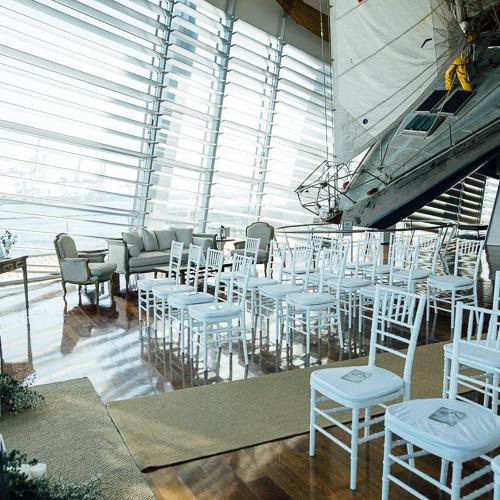 Australia II Gallery
Impress your guests with this expansive, light-filled event space at the western tip of the Museum, which features incredible views of the vessels entering and leaving the harbour.
The prestigious Australia II Gallery is home to its namesake, Australia II, the 12-metre-class racing yacht that won the America's Cup in 1983 whilst sailing for Royal Perth Yacht Club.
Download the Australia II Gallery brochure [1MB]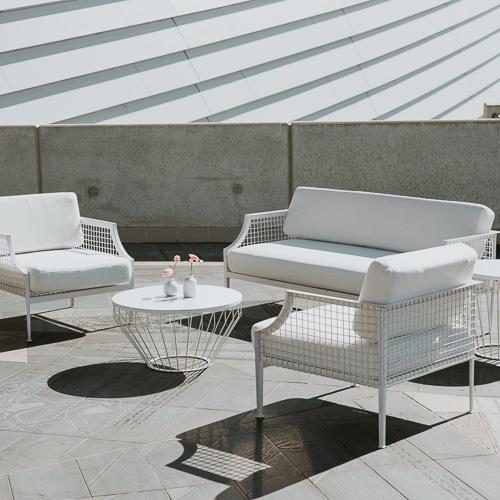 Function Centre and Balcony
Spectacular waterfront views, award-winning architecture and a striking Western Australian setting make the Function Centre and Balcony a unique and highly sought after venue.
Floor-to-ceiling glass windows open out onto the stylishly curved balcony where guests can enjoy the grandeur of uninterrupted water views and watching the cargo ships and other vessels enter and leave the working port.
Download the Function Centre and Balcony brochure [1MB]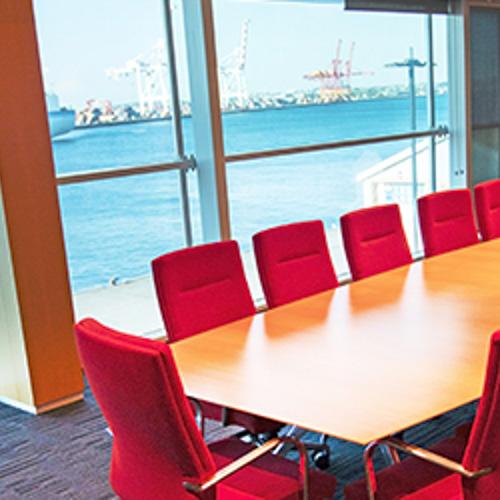 Maritime Museum Boardroom
Spectacular harbour views in a luxurious setting make the Maritime Museum Boardroom an impressive venue for executive and corporate meetings, strategic planning days and workshops.
Expansive windows offer guests views of the cargo ships and other vessels as they enter and leave the working port. Being harbour-side with fresh ocean air provides a stimulating yet relaxed setting for creativity, new ideas and connection.
Download the Maritime Museum Boardroom brochure [1MB]
NWS Shipping Theatre
The NWS Shipping Theatre's expansive windows offer great natural light with views of the water and award-winning architecture of WA Maritime Museum.
Close the curtains and it becomes an intimate, contemporary theatre space that is perfect for lectures, film screenings, professional presentations, product launches, staff training, community talks or events.
Download the NWS Shipping Theatre brochure [1MB]