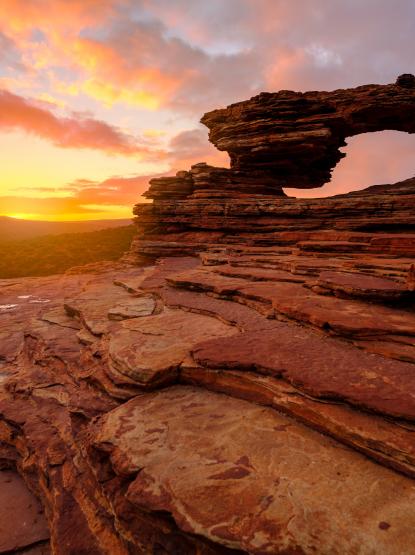 Our name
The names we give to places express their significance, history and identity.
Throughout Western Australia, Aboriginal peoples remain deeply connected to their Country.
Boola Bardip means many stories in Whadjuk Nyoongar; the Country on which the Museum sits.
WA Museum Boola Bardip is a place to share Western Australia's many stories.
Our people, our places and our role in the world.
The Museum's name was researched and translated by the Noongar Boodjar Language Centre and approved by senior Whadjuk Nyoongar Elders.
We acknowledge the diversity that exists in Aboriginal and Torres Strait Islander languages and that the spelling and meaning of words may vary.