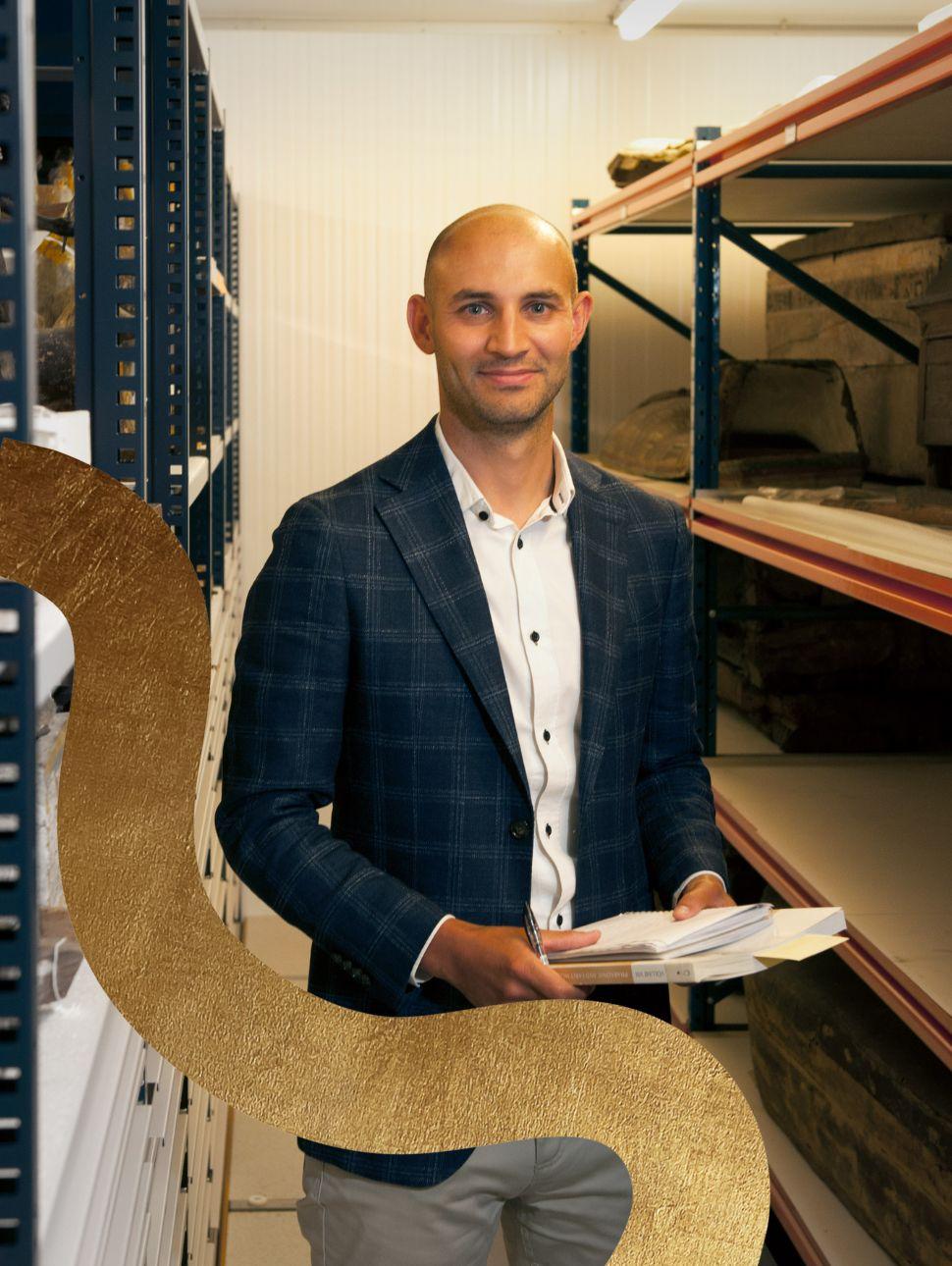 Ancient Egypt with Dr. Daniel Soliman
Dates
Saturday 10 June | 1pm – 2pm 
SOLD OUT 
Cost
Standard | $10
Concession | $8
Exhibition Combo
Get 30% off this event with a Discovering Ancient Egypt exhibition ticket purchase. 
Membership
Friend Members receive 15% off ticket pricing for this event.
Join us for a fascinating talk with the renowned Daniel Soliman, an expert in ancient Egyptian history, as we celebrate the launch of the WA Museum Boola Bardip's Discovering Ancient Egypt exhibition.
With years of experience in Egyptology and as a curator of the Egyptian and Nubian collection of the Rijksmuseum van Oudheden in the Netherlands, Daniel will take you on a captivating journey of the exhibition's fascinating artifacts and discoveries. As a co-director of the excavation in Saqqara, his team's archaeological research is adding new insights into the ancient Egyptian culture, which he will share with you.
Delve deeper into the history of ancient Egypt and have your burning questions answered by the expert himself.
If you were unable to secure a ticket for this talk, be sure to explore The Tomb of Khuwy featuring renowned international Egyptologists Dr. Mohamed Megahed and Dr. Hana Vymazalová from Charles University, Prague.
---
Talks 
Traverse the minds of experts in the field and gain a deeper understanding of scientific discovery or reveal the underlying themes behind your favourite exhibition. Designed for those who want to learn more about the inner workings of science, culture, and creativity, listen closely and learn something new.
Related exhibitions
Journey along the Nile to unravel the mysteries of ancient Egypt with the must-see exhibition.