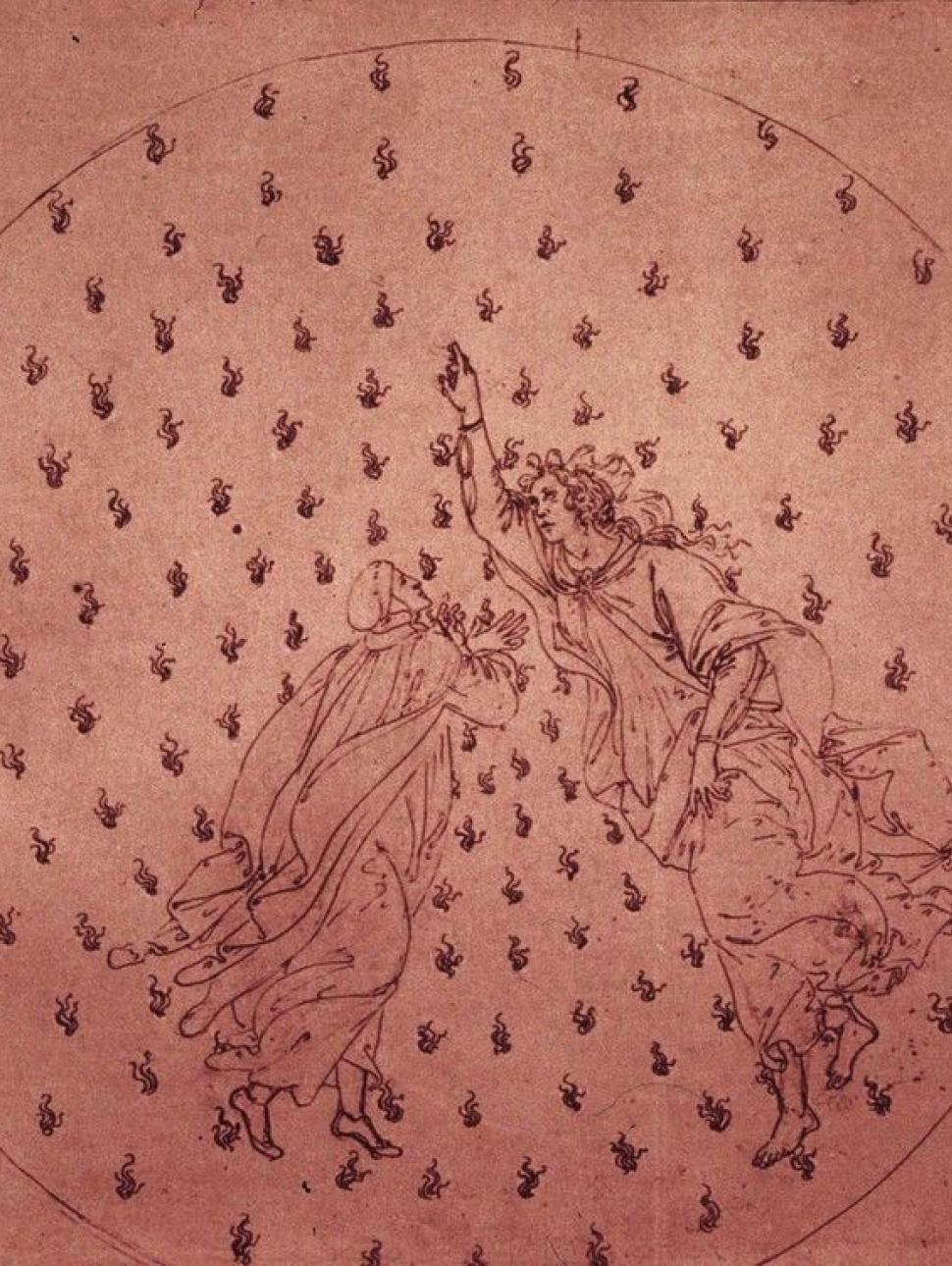 Dante and redemption right now
Cost
$20 per participant
Dante700 event series
Purchase tickets for all 3 ticketed events and get them all for $54. Visit the Dante 700 page to view entire program.
This event has now finished. Please visit
Tours & events
to see what's on at the Museum.
How is it that an epic journey told in verse 700 years ago still thrives, with constant renewal and reinvention around the world?
John Kinder explores the modern-day resonances of Dante's masterwork with readings from poet John Kinsella's own Divine Comedy set in the Wheatbelt, as well as readings from Paradiso, the final book of Dante's Commedia. St Mary's Cathedral Choir and Vocal Ensemble, directed by Jacinta Jakovcevic, will perform live music related to Dante's journey.
The final evening of the series, hosted by Robyn Johnston, culminates in the Australian premiere screening of the uplifting forty-minute film Sky Over Kibera, in which young people living in a Nairobi slum perform their own version of Inferno and imagine the paradise they seek. Director Marco Martinelli will introduce the film via video link from Italy, describing how 150 young Kenyans, performing in Swahili and English, entwined Dante's vision into the reality of their own lives.
---
Location: Stan Perron WA Treasures exhibition, Hackett Hall
If you register for a tour, program or an event, general entry is included in your booking.
Image: Paradiso Canto VI - Dante e Beatrice by Sandro Botticelli (c. 1485)
---