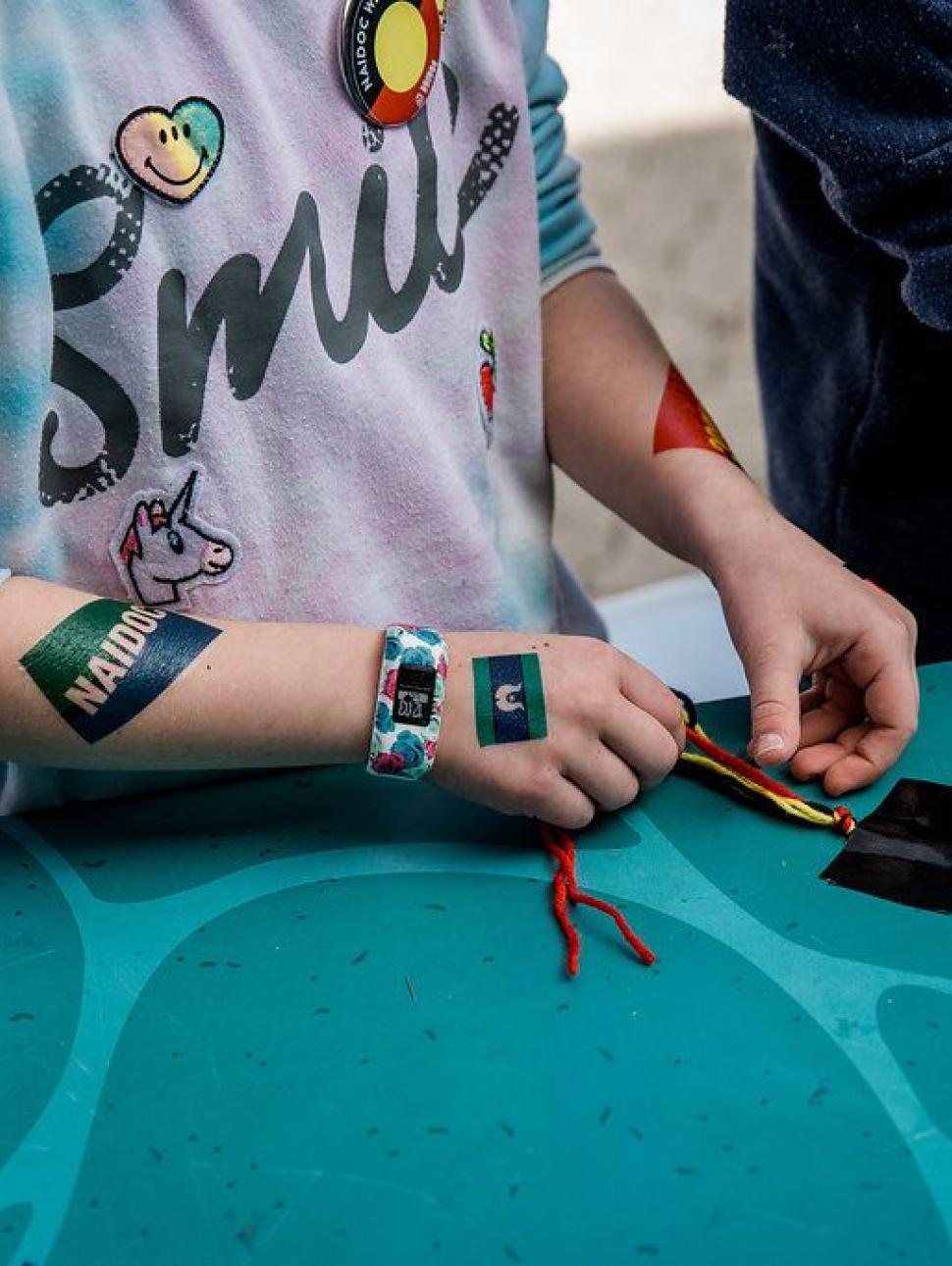 Dates
Sunday 2 July - Sunday 9 July | 10am - 4pm 
Cost
Included with General Admission | Drop in 
Join us as we celebrate this year's NAIDOC Week theme - For Our Elders.
Across every generation, our Elders have played and continue to play, an important role and hold a prominent place in our communities and families. Join us throughout NAIDOC Week and get involved in a range of activities designed to celebrate elders past and present. How will you celebrate For Our Elders?
On Level 1 at the Museum throughout the week, we explore Aboriginal and Torres Strait Islander culture through weaving practices and crafts. 
Activities include: 
Creating your own friendship bracelets using Nyoongar six seasonal colours.

Contributing to Reclaim the Void cross-cultural project by learning a simple weaving technique to form part of a giant artwork, telling the story of country by Ngalia custodians of the northern Goldfields.

Creating your own raffia stick weaving artwork to take home.

Learning about the Nyoongar six seasons.
Please note that this is not a drop & leave activity. Carers are required to accompany children taking part and enjoy the experience themselves!
Related exhibitions
Detail: Meeyakba artwork by Shane Pickett
Detail: Six Seasons 2008 [Muguroo], by Meeyakba Shane Pickett. Image by Bo Wong.
Meeyakba Shane Pickett: Six Seasons features a series of acclaimed works interpreting the six seasons and the landscape of the south-west of Western Australia.