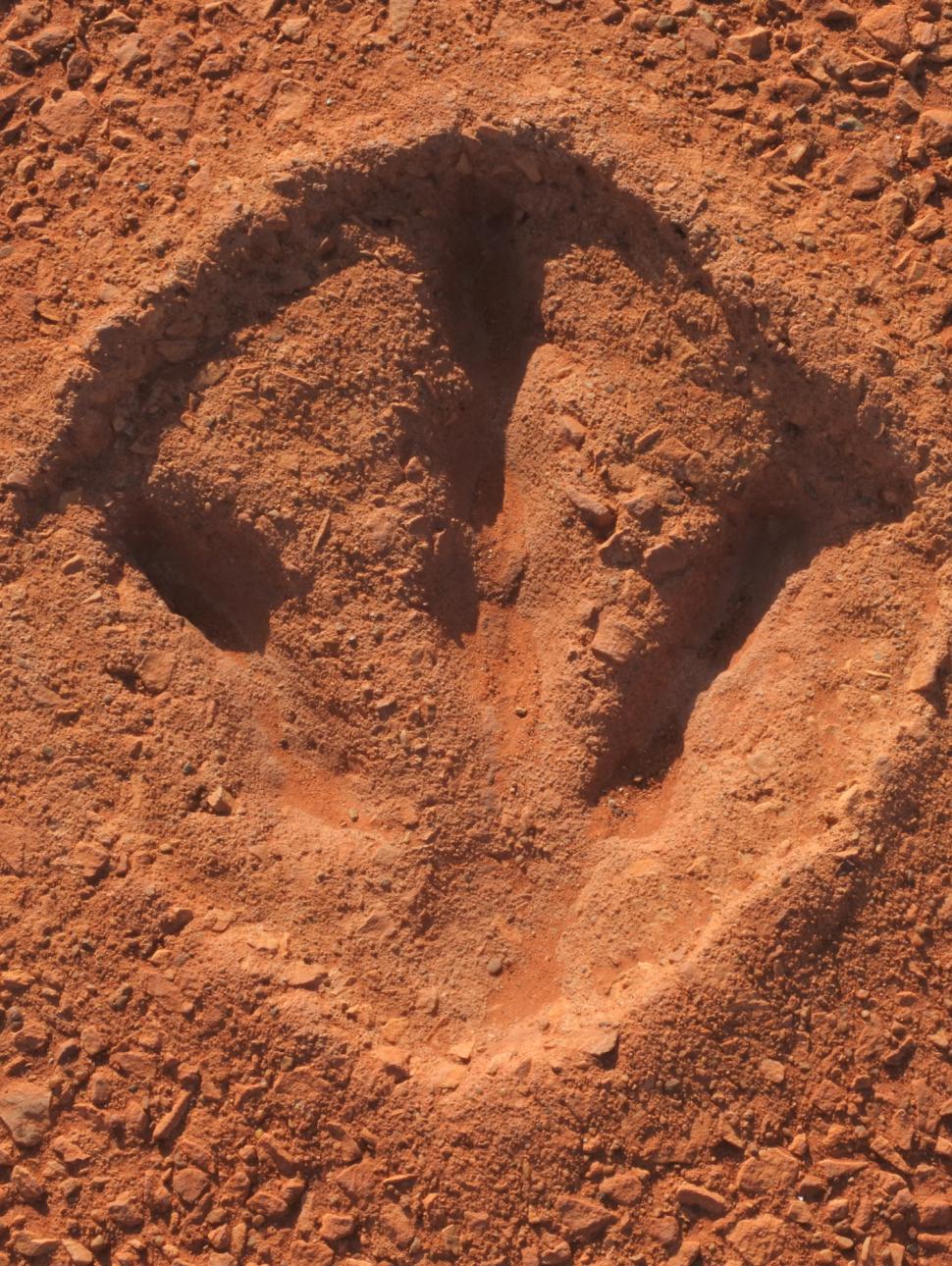 Dates
Weekdays during school term | 10am and 12.30pm
Curriculum
Science
Science inquiry skills
Science understanding
Palaeontology
Cost
$280 per group (up to 32 students)
Hunt for the tracks and traces of Western Australia's dinosaur past!

Learn about our prehistoric history, handle fossils, and follow in the footsteps of dinosaurs.
In this hands-on workshop, students discover how sedimentation has created fossil remnants of dinosaurs, and handle real and replica fossils from the Museum's collections.
This program links to content found in Wild Life Gallery, which can be explored as part of a self-guided visit.
Student experience
Students will
Learn about paleontologists and what they do

Discover how sedimentation has created fossils remnants of dinosaurs

Handle real and replica fossils from the Museum collection

Determine what fossils can teach us about the prehistoric world

Hear the story of the Broome Dinosaur Trackways

Measure dinosaur footprints and do some paleontological calculations to find out about the size of dinosaurs who once roamed Australia (Year 3 program only)
Skills development
This program links to the following strands of the Western Australian Curriculum:
Pre-primary
Science
Nature and development of science: Science involves observing, asking questions about, and describing changes in, objects and events (ACSHE013)
Questioning and predicting: Pose and respond to questions about familiar objects and events (ACSIS014)
Planning and conducting: Participate in guided investigations and make observations using the senses (ACSIS011)
---
Year 1
Science
Nature and development of science: Science involves observing, asking questions about, and describing changes in, objects and events (ACSHE021)
Questioning and predicting: Pose and respond to questions, and make predictions about familiar objects and events (ACSIS024)
Planning and conducting: Participate in guided investigations to explore and answer questions (ACSIS025)
---
Year 2
Science
Nature and development of science: Science involves observing, asking questions about, and describing changes in, objects and events (ACSHE034)
Questioning and predicting: Pose and respond to questions, and make predictions about familiar objects and events (ACSIS037)
---
Year 3
Science
Biological Science: 

Living things can be grouped on the basis of observable features and can be distinguished from non-living things (ACSSU044)

Nature and development of science: 

Science involves making predictions and describing patterns and relationships (ACSHE050)
Mathematics
Measurement and Geometry: 

Measure, order and compare objects using familiar metric units of length, mass and capacity (ACMMG061)