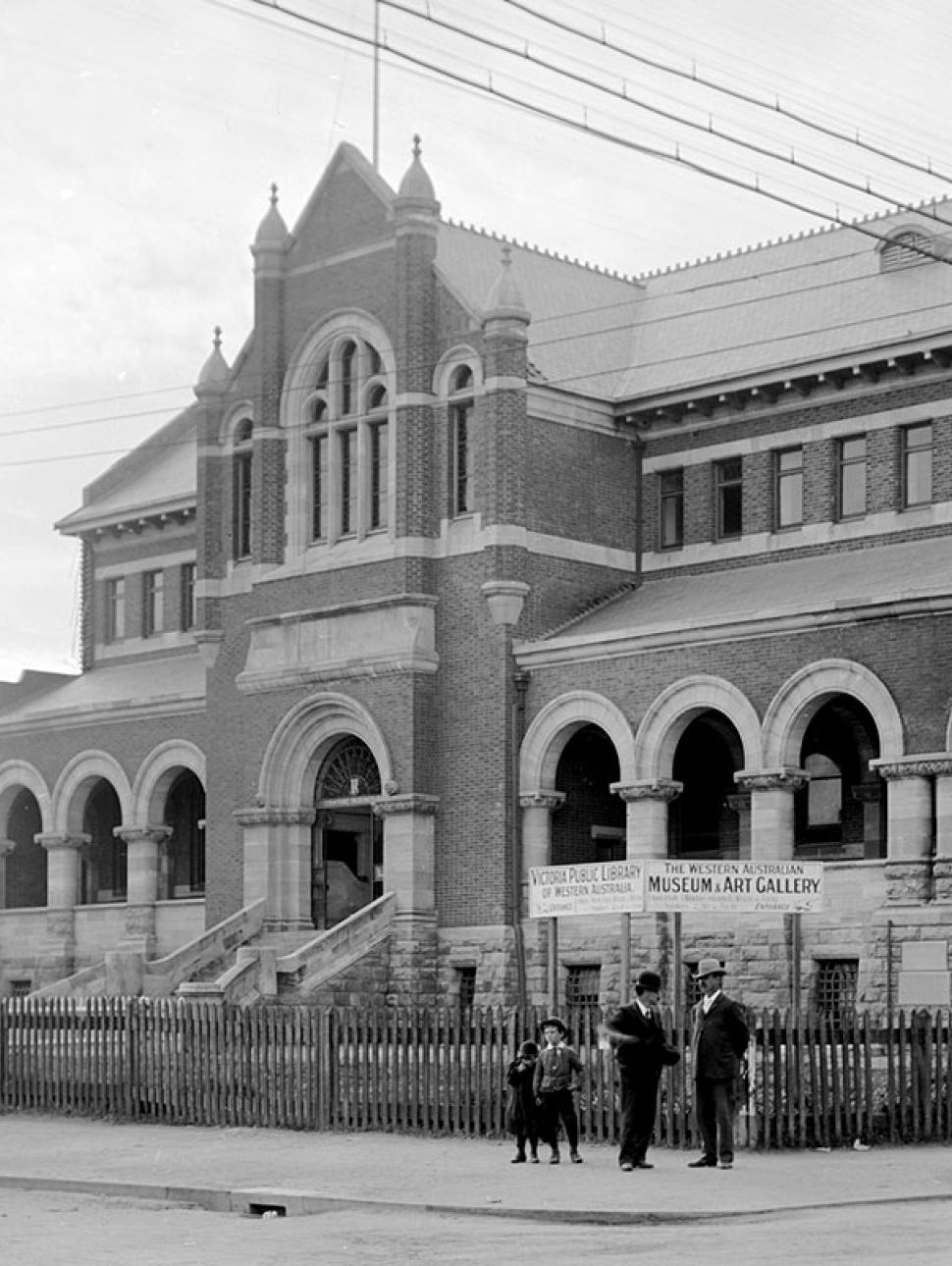 Heritage Tour: WA Museum Boola Bardip
10am, 11am, 12pm, 1pm, 2pm & 3pm
Friday 16 April to Sunday 18 April
Dates
Friday 16 April 2021 | 10am - 10.30am
Saturday 17 April 2021 | 10am - 10.30am
Sunday 18 April 2021 | 10am - 10.30am
Friday 16 April 2021 | 11am - 11.30am
Saturday 17 April 2021 | 11am - 11.30am
Sunday 18 April 2021 | 11am - 11.30am
Friday 16 April 2021 | 12pm - 12.30pm
Saturday 17 April 2021 | 12pm - 12.30pm
Sunday 18 April 2021 | 12pm - 12.30pm
Friday 16 April 2021 | 1pm - 1.30pm
Saturday 17 April 2021 | 1pm - 1.30pm
Sunday 18 April 2021 | 1pm - 1.30pm
Friday 16 April 2021 | 2pm - 2.30pm
Saturday 17 April 2021 | 2pm - 2.30pm
Sunday 18 April 2021 | 2pm - 2.30pm
Friday 16 April 2021 | 3pm - 3.30pm
Saturday 17 April 2021 | 3pm - 3.30pm
Sunday 18 April 2021 | 3pm - 3.30pm
Discover some of Western Australia's rich cultural history in this special tour for Heritage Weekend Perth.
Centred around WA Museum Boola Bardip's stunning heritage-listed buildings, this tour explores some of Western Australia's many stories through an architectural lens.
Located in the Perth Cultural Centre, the Museum stands on an ancient system of freshwater lakes, swamps and wetlands. This made it a place favoured by local Whadjuk Nyoongar people for meeting, hunting and foraging.
When Western Australia became a penal colony, the site was selected for the construction of the Perth Gaol. After the Gaol's closure in 1888, a vast array of construction work began allowing for the development of a museum, art gallery and library.
With the completion of the New Museum Project in 2020, these restored heritage buildings are now open to the public.
---
If you register for a tour, program or an event, general entry is included in your booking.