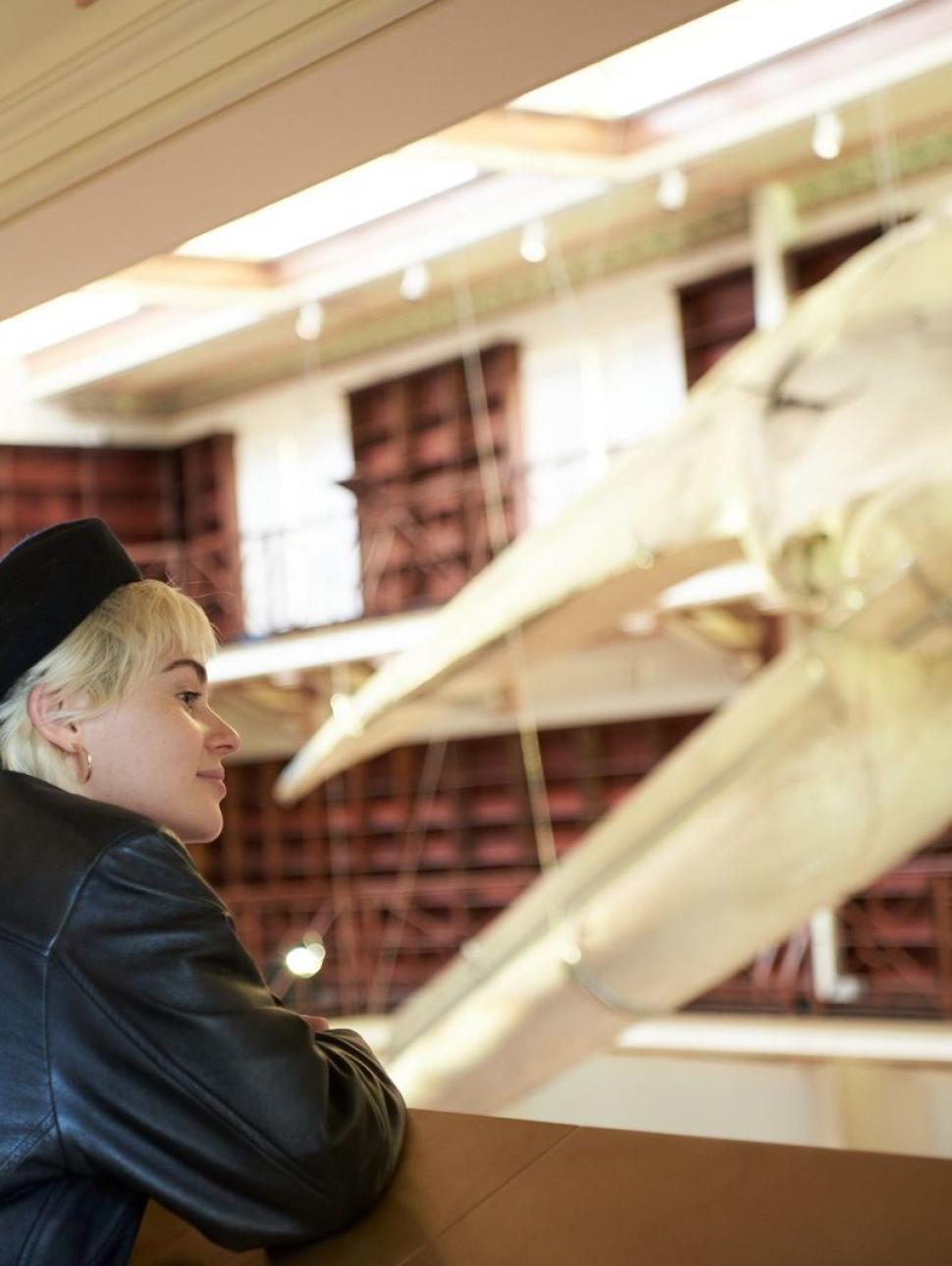 Highlights Tour
Dates
Thursday 7 January 2021 | 11am - 12pm
Friday 8 January 2021 | 11am - 12pm
Saturday 9 January 2021 | 11am - 12pm
Sunday 10 January 2021 | 11am - 12pm
Monday 11 January 2021 | 11am - 12pm
Tuesday 12 January 2021 | 11am - 12pm
Wednesday 13 January 2021 | 11am - 12pm
Thursday 14 January 2021 | 11am - 12pm
Friday 15 January 2021 | 11am - 12pm
Saturday 16 January 2021 | 11am - 12pm
Sunday 17 January 2021 | 11am - 12pm
Monday 18 January 2021 | 11am - 12pm
Tuesday 19 January 2021 | 11am - 12pm
Wednesday 20 January 2021 | 11am - 12pm
Thursday 21 January 2021 | 11am - 12pm
Friday 22 January 2021 | 11am - 12pm
Saturday 23 January 2021 | 11am - 12pm
Sunday 24 January 2021 | 11am - 12pm
Monday 25 January 2021 | 11am - 12pm
Tuesday 26 January 2021 | 11am - 12pm
Wednesday 27 January 2021 | 11am - 12pm
Thursday 28 January 2021 | 11am - 12pm
Friday 29 January 2021 | 11am - 12pm
Saturday 30 January 2021 | 11am - 12pm
Sunday 31 January 2021 | 11am - 12pm
Monday 1 February 2021 | 11am - 12pm
Tuesday 2 February 2021 | 11am - 12pm
Wednesday 3 February 2021 | 11am - 12pm
Thursday 4 February 2021 | 11am - 12pm
Friday 5 February 2021 | 11am - 12pm
Saturday 6 February 2021 | 11am - 12pm
Sunday 7 February 2021 | 11am - 12pm
Monday 8 February 2021 | 11am - 12pm
Tuesday 9 February 2021 | 11am - 12pm
Wednesday 10 February 2021 | 11am - 12pm
Thursday 11 February 2021 | 11am - 12pm
Friday 12 February 2021 | 11am - 12pm
Saturday 13 February 2021 | 11am - 12pm
Sunday 14 February 2021 | 11am - 12pm
Monday 15 February 2021 | 11am - 12pm
Tuesday 16 February 2021 | 11am - 12pm
Wednesday 17 February 2021 | 11am - 12pm
Thursday 18 February 2021 | 11am - 12pm
Friday 19 February 2021 | 11am - 12pm
Saturday 20 February 2021 | 11am - 12pm
Sunday 21 February 2021 | 11am - 12pm
Monday 22 February 2021 | 11am - 12pm
Tuesday 23 February 2021 | 11am - 12pm
Wednesday 24 February 2021 | 11am - 12pm
Thursday 25 February 2021 | 11am - 12pm
Friday 26 February 2021 | 11am - 12pm
Saturday 27 February 2021 | 11am - 12pm
Sunday 28 February 2021 | 11am - 12pm
Monday 1 March 2021 | 11am - 12pm
Tuesday 2 March 2021 | 11am - 12pm
Wednesday 3 March 2021 | 11am - 12pm
Thursday 4 March 2021 | 11am - 12pm
Friday 5 March 2021 | 11am - 12pm
Saturday 6 March 2021 | 11am - 12pm
Sunday 7 March 2021 | 11am - 12pm
Monday 8 March 2021 | 11am - 12pm
Tuesday 9 March 2021 | 11am - 12pm
Wednesday 10 March 2021 | 11am - 12pm
Thursday 11 March 2021 | 11am - 12pm
Friday 12 March 2021 | 11am - 12pm
Saturday 13 March 2021 | 11am - 12pm
Sunday 14 March 2021 | 11am - 12pm
Monday 15 March 2021 | 11am - 12pm
Tuesday 16 March 2021 | 11am - 12pm
Wednesday 17 March 2021 | 11am - 12pm
Thursday 18 March 2021 | 11am - 12pm
Friday 19 March 2021 | 11am - 12pm
Saturday 20 March 2021 | 11am - 12pm
Sunday 21 March 2021 | 11am - 12pm
Monday 22 March 2021 | 11am - 12pm
Tuesday 23 March 2021 | 11am - 12pm
Wednesday 24 March 2021 | 11am - 12pm
Thursday 25 March 2021 | 11am - 12pm
Friday 26 March 2021 | 11am - 12pm
Saturday 27 March 2021 | 11am - 12pm
Sunday 28 March 2021 | 11am - 12pm
Monday 29 March 2021 | 11am - 12pm
Tuesday 30 March 2021 | 11am - 12pm
Wednesday 31 March 2021 | 11am - 12pm
Thursday 1 April 2021 | 11am - 12pm
Friday 2 April 2021 | 11am - 12pm
Saturday 3 April 2021 | 11am - 12pm
Sunday 4 April 2021 | 11am - 12pm
Monday 5 April 2021 | 11am - 12pm
Tuesday 6 April 2021 | 11am - 12pm
Wednesday 7 April 2021 | 11am - 12pm
Thursday 8 April 2021 | 11am - 12pm
Friday 9 April 2021 | 11am - 12pm
Saturday 10 April 2021 | 11am - 12pm
Sunday 11 April 2021 | 11am - 12pm
Monday 12 April 2021 | 11am - 12pm
Tuesday 13 April 2021 | 11am - 12pm
Wednesday 14 April 2021 | 11am - 12pm
Thursday 15 April 2021 | 11am - 12pm
Friday 16 April 2021 | 11am - 12pm
Saturday 17 April 2021 | 11am - 12pm
Sunday 18 April 2021 | 11am - 12pm
Monday 19 April 2021 | 11am - 12pm
Tuesday 20 April 2021 | 11am - 12pm
Wednesday 21 April 2021 | 11am - 12pm
Thursday 22 April 2021 | 11am - 12pm
Friday 23 April 2021 | 11am - 12pm
Saturday 24 April 2021 | 11am - 12pm
Sunday 25 April 2021 | 11am - 12pm
Monday 26 April 2021 | 11am - 12pm
Tuesday 27 April 2021 | 11am - 12pm
Wednesday 28 April 2021 | 11am - 12pm
Thursday 29 April 2021 | 11am - 12pm
Friday 30 April 2021 | 11am - 12pm
Saturday 1 May 2021 | 11am - 12pm
Sunday 2 May 2021 | 11am - 12pm
Monday 3 May 2021 | 11am - 12pm
Tuesday 4 May 2021 | 11am - 12pm
Wednesday 5 May 2021 | 11am - 12pm
Thursday 6 May 2021 | 11am - 12pm
Friday 7 May 2021 | 11am - 12pm
Saturday 8 May 2021 | 11am - 12pm
Sunday 9 May 2021 | 11am - 12pm
Monday 10 May 2021 | 11am - 12pm
Tuesday 11 May 2021 | 11am - 12pm
Wednesday 12 May 2021 | 11am - 12pm
Thursday 13 May 2021 | 11am - 12pm
Friday 14 May 2021 | 11am - 12pm
Saturday 15 May 2021 | 11am - 12pm
Sunday 16 May 2021 | 11am - 12pm
Monday 17 May 2021 | 11am - 12pm
Tuesday 18 May 2021 | 11am - 12pm
Wednesday 19 May 2021 | 11am - 12pm
Thursday 20 May 2021 | 11am - 12pm
Friday 21 May 2021 | 11am - 12pm
Saturday 22 May 2021 | 11am - 12pm
Sunday 23 May 2021 | 11am - 12pm
Monday 24 May 2021 | 11am - 12pm
Tuesday 25 May 2021 | 11am - 12pm
Wednesday 26 May 2021 | 11am - 12pm
Thursday 27 May 2021 | 11am - 12pm
Friday 28 May 2021 | 11am - 12pm
Saturday 29 May 2021 | 11am - 12pm
Sunday 30 May 2021 | 11am - 12pm
Monday 31 May 2021 | 11am - 12pm
Tuesday 1 June 2021 | 11am - 12pm
Wednesday 2 June 2021 | 11am - 12pm
Thursday 3 June 2021 | 11am - 12pm
Friday 4 June 2021 | 11am - 12pm
Saturday 5 June 2021 | 11am - 12pm
Sunday 6 June 2021 | 11am - 12pm
Monday 7 June 2021 | 11am - 12pm
Tuesday 8 June 2021 | 11am - 12pm
Wednesday 9 June 2021 | 11am - 12pm
Thursday 10 June 2021 | 11am - 12pm
Friday 11 June 2021 | 11am - 12pm
Saturday 12 June 2021 | 11am - 12pm
Sunday 13 June 2021 | 11am - 12pm
Monday 14 June 2021 | 11am - 12pm
Tuesday 15 June 2021 | 11am - 12pm
Wednesday 16 June 2021 | 11am - 12pm
Thursday 17 June 2021 | 11am - 12pm
Friday 18 June 2021 | 11am - 12pm
Saturday 19 June 2021 | 11am - 12pm
Sunday 20 June 2021 | 11am - 12pm
Monday 21 June 2021 | 11am - 12pm
Tuesday 22 June 2021 | 11am - 12pm
Wednesday 23 June 2021 | 11am - 12pm
Thursday 24 June 2021 | 11am - 12pm
Friday 25 June 2021 | 11am - 12pm
Saturday 26 June 2021 | 11am - 12pm
Sunday 27 June 2021 | 11am - 12pm
Monday 28 June 2021 | 11am - 12pm
Tuesday 29 June 2021 | 11am - 12pm
Wednesday 30 June 2021 | 11am - 12pm
Thursday 1 July 2021 | 11am - 12pm
Friday 2 July 2021 | 11am - 12pm
Saturday 3 July 2021 | 11am - 12pm
Sunday 4 July 2021 | 11am - 12pm
Monday 5 July 2021 | 11am - 12pm
Tuesday 6 July 2021 | 11am - 12pm
Wednesday 7 July 2021 | 11am - 12pm
Thursday 8 July 2021 | 11am - 12pm
Friday 9 July 2021 | 11am - 12pm
Saturday 10 July 2021 | 11am - 12pm
Sunday 11 July 2021 | 11am - 12pm
Monday 12 July 2021 | 11am - 12pm
Tuesday 13 July 2021 | 11am - 12pm
Wednesday 14 July 2021 | 11am - 12pm
Thursday 15 July 2021 | 11am - 12pm
Friday 16 July 2021 | 11am - 12pm
Saturday 17 July 2021 | 11am - 12pm
Sunday 18 July 2021 | 11am - 12pm
Monday 19 July 2021 | 11am - 12pm
Tuesday 20 July 2021 | 11am - 12pm
Wednesday 21 July 2021 | 11am - 12pm
Thursday 22 July 2021 | 11am - 12pm
Friday 23 July 2021 | 11am - 12pm
Saturday 24 July 2021 | 11am - 12pm
Sunday 25 July 2021 | 11am - 12pm
Monday 26 July 2021 | 11am - 12pm
Tuesday 27 July 2021 | 11am - 12pm
Wednesday 28 July 2021 | 11am - 12pm
Thursday 29 July 2021 | 11am - 12pm
Friday 30 July 2021 | 11am - 12pm
Saturday 31 July 2021 | 11am - 12pm
Sunday 1 August 2021 | 11am - 12pm
Monday 2 August 2021 | 11am - 12pm
Tuesday 3 August 2021 | 11am - 12pm
Wednesday 4 August 2021 | 11am - 12pm
Thursday 5 August 2021 | 11am - 12pm
Friday 6 August 2021 | 11am - 12pm
Saturday 7 August 2021 | 11am - 12pm
Sunday 8 August 2021 | 11am - 12pm
Monday 9 August 2021 | 11am - 12pm
Tuesday 10 August 2021 | 11am - 12pm
Wednesday 11 August 2021 | 11am - 12pm
Thursday 12 August 2021 | 11am - 12pm
Friday 13 August 2021 | 11am - 12pm
Saturday 14 August 2021 | 11am - 12pm
Sunday 15 August 2021 | 11am - 12pm
Monday 16 August 2021 | 11am - 12pm
Tuesday 17 August 2021 | 11am - 12pm
Wednesday 18 August 2021 | 11am - 12pm
Thursday 19 August 2021 | 11am - 12pm
Friday 20 August 2021 | 11am - 12pm
Saturday 21 August 2021 | 11am - 12pm
Sunday 22 August 2021 | 11am - 12pm
Monday 23 August 2021 | 11am - 12pm
Tuesday 24 August 2021 | 11am - 12pm
Wednesday 25 August 2021 | 11am - 12pm
Thursday 26 August 2021 | 11am - 12pm
Friday 27 August 2021 | 11am - 12pm
Saturday 28 August 2021 | 11am - 12pm
Sunday 29 August 2021 | 11am - 12pm
Monday 30 August 2021 | 11am - 12pm
Tuesday 31 August 2021 | 11am - 12pm
Wednesday 1 September 2021 | 11am - 12pm
Thursday 2 September 2021 | 11am - 12pm
Friday 3 September 2021 | 11am - 12pm
Saturday 4 September 2021 | 11am - 12pm
Sunday 5 September 2021 | 11am - 12pm
Monday 6 September 2021 | 11am - 12pm
Tuesday 7 September 2021 | 11am - 12pm
Wednesday 8 September 2021 | 11am - 12pm
Thursday 9 September 2021 | 11am - 12pm
Friday 10 September 2021 | 11am - 12pm
Saturday 11 September 2021 | 11am - 12pm
Sunday 12 September 2021 | 11am - 12pm
Monday 13 September 2021 | 11am - 12pm
Tuesday 14 September 2021 | 11am - 12pm
Wednesday 15 September 2021 | 11am - 12pm
Thursday 16 September 2021 | 11am - 12pm
Friday 17 September 2021 | 11am - 12pm
Saturday 18 September 2021 | 11am - 12pm
Sunday 19 September 2021 | 11am - 12pm
Monday 20 September 2021 | 11am - 12pm
Tuesday 21 September 2021 | 11am - 12pm
Wednesday 22 September 2021 | 11am - 12pm
Thursday 23 September 2021 | 11am - 12pm
Friday 24 September 2021 | 11am - 12pm
Saturday 25 September 2021 | 11am - 12pm
Sunday 26 September 2021 | 11am - 12pm
Monday 27 September 2021 | 11am - 12pm
Tuesday 28 September 2021 | 11am - 12pm
Wednesday 29 September 2021 | 11am - 12pm
Thursday 30 September 2021 | 11am - 12pm
Friday 1 October 2021 | 11am - 12pm
Saturday 2 October 2021 | 11am - 12pm
Sunday 3 October 2021 | 11am - 12pm
Monday 4 October 2021 | 11am - 12pm
Tuesday 5 October 2021 | 11am - 12pm
Wednesday 6 October 2021 | 11am - 12pm
Thursday 7 October 2021 | 11am - 12pm
Friday 8 October 2021 | 11am - 12pm
Saturday 9 October 2021 | 11am - 12pm
Sunday 10 October 2021 | 11am - 12pm
Monday 11 October 2021 | 11am - 12pm
Tuesday 12 October 2021 | 11am - 12pm
Wednesday 13 October 2021 | 11am - 12pm
Thursday 14 October 2021 | 11am - 12pm
Friday 15 October 2021 | 11am - 12pm
Saturday 16 October 2021 | 11am - 12pm
Sunday 17 October 2021 | 11am - 12pm
Monday 18 October 2021 | 11am - 12pm
Tuesday 19 October 2021 | 11am - 12pm
Wednesday 20 October 2021 | 11am - 12pm
Thursday 21 October 2021 | 11am - 12pm
Friday 22 October 2021 | 11am - 12pm
Saturday 23 October 2021 | 11am - 12pm
Sunday 24 October 2021 | 11am - 12pm
Monday 25 October 2021 | 11am - 12pm
Tuesday 26 October 2021 | 11am - 12pm
Wednesday 27 October 2021 | 11am - 12pm
Thursday 28 October 2021 | 11am - 12pm
Friday 29 October 2021 | 11am - 12pm
Saturday 30 October 2021 | 11am - 12pm
Sunday 31 October 2021 | 11am - 12pm
Monday 1 November 2021 | 11am - 12pm
Tuesday 2 November 2021 | 11am - 12pm
Wednesday 3 November 2021 | 11am - 12pm
Thursday 4 November 2021 | 11am - 12pm
Friday 5 November 2021 | 11am - 12pm
Saturday 6 November 2021 | 11am - 12pm
Sunday 7 November 2021 | 11am - 12pm
Monday 8 November 2021 | 11am - 12pm
Tuesday 9 November 2021 | 11am - 12pm
Wednesday 10 November 2021 | 11am - 12pm
Thursday 11 November 2021 | 11am - 12pm
Friday 12 November 2021 | 11am - 12pm
Saturday 13 November 2021 | 11am - 12pm
Sunday 14 November 2021 | 11am - 12pm
Monday 15 November 2021 | 11am - 12pm
Tuesday 16 November 2021 | 11am - 12pm
Wednesday 17 November 2021 | 11am - 12pm
Thursday 18 November 2021 | 11am - 12pm
Friday 19 November 2021 | 11am - 12pm
Saturday 20 November 2021 | 11am - 12pm
Sunday 21 November 2021 | 11am - 12pm
Monday 22 November 2021 | 11am - 12pm
Tuesday 23 November 2021 | 11am - 12pm
Wednesday 24 November 2021 | 11am - 12pm
Thursday 25 November 2021 | 11am - 12pm
Friday 26 November 2021 | 11am - 12pm
Saturday 27 November 2021 | 11am - 12pm
Sunday 28 November 2021 | 11am - 12pm
Monday 29 November 2021 | 11am - 12pm
Tuesday 30 November 2021 | 11am - 12pm
Wednesday 1 December 2021 | 11am - 12pm
Thursday 2 December 2021 | 11am - 12pm
Friday 3 December 2021 | 11am - 12pm
Saturday 4 December 2021 | 11am - 12pm
Sunday 5 December 2021 | 11am - 12pm
Monday 6 December 2021 | 11am - 12pm
Tuesday 7 December 2021 | 11am - 12pm
Wednesday 8 December 2021 | 11am - 12pm
Thursday 9 December 2021 | 11am - 12pm
Friday 10 December 2021 | 11am - 12pm
Saturday 11 December 2021 | 11am - 12pm
Sunday 12 December 2021 | 11am - 12pm
Monday 13 December 2021 | 11am - 12pm
Tuesday 14 December 2021 | 11am - 12pm
Wednesday 15 December 2021 | 11am - 12pm
Thursday 16 December 2021 | 11am - 12pm
Friday 17 December 2021 | 11am - 12pm
Saturday 18 December 2021 | 11am - 12pm
Sunday 19 December 2021 | 11am - 12pm
Monday 20 December 2021 | 11am - 12pm
Tuesday 21 December 2021 | 11am - 12pm
Wednesday 22 December 2021 | 11am - 12pm
Thursday 23 December 2021 | 11am - 12pm
Friday 24 December 2021 | 11am - 12pm
Saturday 25 December 2021 | 11am - 12pm
Sunday 26 December 2021 | 11am - 12pm
Monday 27 December 2021 | 11am - 12pm
Tuesday 28 December 2021 | 11am - 12pm
Wednesday 29 December 2021 | 11am - 12pm
Thursday 30 December 2021 | 11am - 12pm
Friday 31 December 2021 | 11am - 12pm
Saturday 1 January 2022 | 11am - 12pm
Sunday 2 January 2022 | 11am - 12pm
Monday 3 January 2022 | 11am - 12pm
Tuesday 4 January 2022 | 11am - 12pm
Wednesday 5 January 2022 | 11am - 12pm
Thursday 6 January 2022 | 11am - 12pm
Friday 7 January 2022 | 11am - 12pm
Saturday 8 January 2022 | 11am - 12pm
Sunday 9 January 2022 | 11am - 12pm
Monday 10 January 2022 | 11am - 12pm
Tuesday 11 January 2022 | 11am - 12pm
Wednesday 12 January 2022 | 11am - 12pm
Thursday 13 January 2022 | 11am - 12pm
Friday 14 January 2022 | 11am - 12pm
Saturday 15 January 2022 | 11am - 12pm
Sunday 16 January 2022 | 11am - 12pm
Monday 17 January 2022 | 11am - 12pm
Tuesday 18 January 2022 | 11am - 12pm
Wednesday 19 January 2022 | 11am - 12pm
Thursday 20 January 2022 | 11am - 12pm
Friday 21 January 2022 | 11am - 12pm
Saturday 22 January 2022 | 11am - 12pm
Sunday 23 January 2022 | 11am - 12pm
Monday 24 January 2022 | 11am - 12pm
Tuesday 25 January 2022 | 11am - 12pm
Wednesday 26 January 2022 | 11am - 12pm
Thursday 27 January 2022 | 11am - 12pm
Friday 28 January 2022 | 11am - 12pm
Saturday 29 January 2022 | 11am - 12pm
Sunday 30 January 2022 | 11am - 12pm
Monday 31 January 2022 | 11am - 12pm
Tuesday 1 February 2022 | 11am - 12pm
Wednesday 2 February 2022 | 11am - 12pm
Thursday 3 February 2022 | 11am - 12pm
Friday 4 February 2022 | 11am - 12pm
Saturday 5 February 2022 | 11am - 12pm
Sunday 6 February 2022 | 11am - 12pm
Monday 7 February 2022 | 11am - 12pm
Tuesday 8 February 2022 | 11am - 12pm
Wednesday 9 February 2022 | 11am - 12pm
Thursday 10 February 2022 | 11am - 12pm
Friday 11 February 2022 | 11am - 12pm
Saturday 12 February 2022 | 11am - 12pm
Sunday 13 February 2022 | 11am - 12pm
Monday 14 February 2022 | 11am - 12pm
Tuesday 15 February 2022 | 11am - 12pm
Wednesday 16 February 2022 | 11am - 12pm
Thursday 17 February 2022 | 11am - 12pm
Friday 18 February 2022 | 11am - 12pm
Saturday 19 February 2022 | 11am - 12pm
Sunday 20 February 2022 | 11am - 12pm
Monday 21 February 2022 | 11am - 12pm
Tuesday 22 February 2022 | 11am - 12pm
Wednesday 23 February 2022 | 11am - 12pm
Thursday 24 February 2022 | 11am - 12pm
Friday 25 February 2022 | 11am - 12pm
Saturday 26 February 2022 | 11am - 12pm
Sunday 27 February 2022 | 11am - 12pm
Monday 28 February 2022 | 11am - 12pm
Tuesday 1 March 2022 | 11am - 12pm
Wednesday 2 March 2022 | 11am - 12pm
Thursday 3 March 2022 | 11am - 12pm
Friday 4 March 2022 | 11am - 12pm
Saturday 5 March 2022 | 11am - 12pm
Sunday 6 March 2022 | 11am - 12pm
Monday 7 March 2022 | 11am - 12pm
Tuesday 8 March 2022 | 11am - 12pm
Wednesday 9 March 2022 | 11am - 12pm
Thursday 10 March 2022 | 11am - 12pm
Friday 11 March 2022 | 11am - 12pm
Saturday 12 March 2022 | 11am - 12pm
Sunday 13 March 2022 | 11am - 12pm
Monday 14 March 2022 | 11am - 12pm
Tuesday 15 March 2022 | 11am - 12pm
Wednesday 16 March 2022 | 11am - 12pm
Thursday 17 March 2022 | 11am - 12pm
Friday 18 March 2022 | 11am - 12pm
Saturday 19 March 2022 | 11am - 12pm
Sunday 20 March 2022 | 11am - 12pm
Monday 21 March 2022 | 11am - 12pm
Tuesday 22 March 2022 | 11am - 12pm
Wednesday 23 March 2022 | 11am - 12pm
Thursday 24 March 2022 | 11am - 12pm
Friday 25 March 2022 | 11am - 12pm
Saturday 26 March 2022 | 11am - 12pm
Sunday 27 March 2022 | 11am - 12pm
Monday 28 March 2022 | 11am - 12pm
Tuesday 29 March 2022 | 11am - 12pm
Wednesday 30 March 2022 | 11am - 12pm
Thursday 31 March 2022 | 11am - 12pm
Friday 1 April 2022 | 11am - 12pm
Saturday 2 April 2022 | 11am - 12pm
Sunday 3 April 2022 | 11am - 12pm
Monday 4 April 2022 | 11am - 12pm
Tuesday 5 April 2022 | 11am - 12pm
Wednesday 6 April 2022 | 11am - 12pm
Thursday 7 April 2022 | 11am - 12pm
Friday 8 April 2022 | 11am - 12pm
Saturday 9 April 2022 | 11am - 12pm
Sunday 10 April 2022 | 11am - 12pm
Monday 11 April 2022 | 11am - 12pm
Tuesday 12 April 2022 | 11am - 12pm
Wednesday 13 April 2022 | 11am - 12pm
Thursday 14 April 2022 | 11am - 12pm
Friday 15 April 2022 | 11am - 12pm
Saturday 16 April 2022 | 11am - 12pm
Sunday 17 April 2022 | 11am - 12pm
Monday 18 April 2022 | 11am - 12pm
Tuesday 19 April 2022 | 11am - 12pm
Wednesday 20 April 2022 | 11am - 12pm
Thursday 21 April 2022 | 11am - 12pm
Friday 22 April 2022 | 11am - 12pm
Saturday 23 April 2022 | 11am - 12pm
Sunday 24 April 2022 | 11am - 12pm
Monday 25 April 2022 | 11am - 12pm
Tuesday 26 April 2022 | 11am - 12pm
Wednesday 27 April 2022 | 11am - 12pm
Thursday 28 April 2022 | 11am - 12pm
Friday 29 April 2022 | 11am - 12pm
Saturday 30 April 2022 | 11am - 12pm
Sunday 1 May 2022 | 11am - 12pm
Monday 2 May 2022 | 11am - 12pm
Tuesday 3 May 2022 | 11am - 12pm
Wednesday 4 May 2022 | 11am - 12pm
Thursday 5 May 2022 | 11am - 12pm
Friday 6 May 2022 | 11am - 12pm
Saturday 7 May 2022 | 11am - 12pm
Sunday 8 May 2022 | 11am - 12pm
Thursday 7 January 2021 | 2pm - 3pm
Friday 8 January 2021 | 2pm - 3pm
Saturday 9 January 2021 | 2pm - 3pm
Sunday 10 January 2021 | 2pm - 3pm
Monday 11 January 2021 | 2pm - 3pm
Tuesday 12 January 2021 | 2pm - 3pm
Wednesday 13 January 2021 | 2pm - 3pm
Thursday 14 January 2021 | 2pm - 3pm
Friday 15 January 2021 | 2pm - 3pm
Saturday 16 January 2021 | 2pm - 3pm
Sunday 17 January 2021 | 2pm - 3pm
Monday 18 January 2021 | 2pm - 3pm
Tuesday 19 January 2021 | 2pm - 3pm
Wednesday 20 January 2021 | 2pm - 3pm
Thursday 21 January 2021 | 2pm - 3pm
Friday 22 January 2021 | 2pm - 3pm
Saturday 23 January 2021 | 2pm - 3pm
Sunday 24 January 2021 | 2pm - 3pm
Monday 25 January 2021 | 2pm - 3pm
Tuesday 26 January 2021 | 2pm - 3pm
Wednesday 27 January 2021 | 2pm - 3pm
Thursday 28 January 2021 | 2pm - 3pm
Friday 29 January 2021 | 2pm - 3pm
Saturday 30 January 2021 | 2pm - 3pm
Sunday 31 January 2021 | 2pm - 3pm
Monday 1 February 2021 | 2pm - 3pm
Tuesday 2 February 2021 | 2pm - 3pm
Wednesday 3 February 2021 | 2pm - 3pm
Thursday 4 February 2021 | 2pm - 3pm
Friday 5 February 2021 | 2pm - 3pm
Saturday 6 February 2021 | 2pm - 3pm
Sunday 7 February 2021 | 2pm - 3pm
Monday 8 February 2021 | 2pm - 3pm
Tuesday 9 February 2021 | 2pm - 3pm
Wednesday 10 February 2021 | 2pm - 3pm
Thursday 11 February 2021 | 2pm - 3pm
Friday 12 February 2021 | 2pm - 3pm
Saturday 13 February 2021 | 2pm - 3pm
Sunday 14 February 2021 | 2pm - 3pm
Monday 15 February 2021 | 2pm - 3pm
Tuesday 16 February 2021 | 2pm - 3pm
Wednesday 17 February 2021 | 2pm - 3pm
Thursday 18 February 2021 | 2pm - 3pm
Friday 19 February 2021 | 2pm - 3pm
Saturday 20 February 2021 | 2pm - 3pm
Sunday 21 February 2021 | 2pm - 3pm
Monday 22 February 2021 | 2pm - 3pm
Tuesday 23 February 2021 | 2pm - 3pm
Wednesday 24 February 2021 | 2pm - 3pm
Thursday 25 February 2021 | 2pm - 3pm
Friday 26 February 2021 | 2pm - 3pm
Saturday 27 February 2021 | 2pm - 3pm
Sunday 28 February 2021 | 2pm - 3pm
Monday 1 March 2021 | 2pm - 3pm
Tuesday 2 March 2021 | 2pm - 3pm
Wednesday 3 March 2021 | 2pm - 3pm
Thursday 4 March 2021 | 2pm - 3pm
Friday 5 March 2021 | 2pm - 3pm
Saturday 6 March 2021 | 2pm - 3pm
Sunday 7 March 2021 | 2pm - 3pm
Monday 8 March 2021 | 2pm - 3pm
Tuesday 9 March 2021 | 2pm - 3pm
Wednesday 10 March 2021 | 2pm - 3pm
Thursday 11 March 2021 | 2pm - 3pm
Friday 12 March 2021 | 2pm - 3pm
Saturday 13 March 2021 | 2pm - 3pm
Sunday 14 March 2021 | 2pm - 3pm
Monday 15 March 2021 | 2pm - 3pm
Tuesday 16 March 2021 | 2pm - 3pm
Wednesday 17 March 2021 | 2pm - 3pm
Thursday 18 March 2021 | 2pm - 3pm
Friday 19 March 2021 | 2pm - 3pm
Saturday 20 March 2021 | 2pm - 3pm
Sunday 21 March 2021 | 2pm - 3pm
Monday 22 March 2021 | 2pm - 3pm
Tuesday 23 March 2021 | 2pm - 3pm
Wednesday 24 March 2021 | 2pm - 3pm
Thursday 25 March 2021 | 2pm - 3pm
Friday 26 March 2021 | 2pm - 3pm
Saturday 27 March 2021 | 2pm - 3pm
Sunday 28 March 2021 | 2pm - 3pm
Monday 29 March 2021 | 2pm - 3pm
Tuesday 30 March 2021 | 2pm - 3pm
Wednesday 31 March 2021 | 2pm - 3pm
Thursday 1 April 2021 | 2pm - 3pm
Friday 2 April 2021 | 2pm - 3pm
Saturday 3 April 2021 | 2pm - 3pm
Sunday 4 April 2021 | 2pm - 3pm
Monday 5 April 2021 | 2pm - 3pm
Tuesday 6 April 2021 | 2pm - 3pm
Wednesday 7 April 2021 | 2pm - 3pm
Thursday 8 April 2021 | 2pm - 3pm
Friday 9 April 2021 | 2pm - 3pm
Saturday 10 April 2021 | 2pm - 3pm
Sunday 11 April 2021 | 2pm - 3pm
Monday 12 April 2021 | 2pm - 3pm
Tuesday 13 April 2021 | 2pm - 3pm
Wednesday 14 April 2021 | 2pm - 3pm
Thursday 15 April 2021 | 2pm - 3pm
Friday 16 April 2021 | 2pm - 3pm
Saturday 17 April 2021 | 2pm - 3pm
Sunday 18 April 2021 | 2pm - 3pm
Monday 19 April 2021 | 2pm - 3pm
Tuesday 20 April 2021 | 2pm - 3pm
Wednesday 21 April 2021 | 2pm - 3pm
Thursday 22 April 2021 | 2pm - 3pm
Friday 23 April 2021 | 2pm - 3pm
Saturday 24 April 2021 | 2pm - 3pm
Sunday 25 April 2021 | 2pm - 3pm
Monday 26 April 2021 | 2pm - 3pm
Tuesday 27 April 2021 | 2pm - 3pm
Wednesday 28 April 2021 | 2pm - 3pm
Thursday 29 April 2021 | 2pm - 3pm
Friday 30 April 2021 | 2pm - 3pm
Saturday 1 May 2021 | 2pm - 3pm
Sunday 2 May 2021 | 2pm - 3pm
Monday 3 May 2021 | 2pm - 3pm
Tuesday 4 May 2021 | 2pm - 3pm
Wednesday 5 May 2021 | 2pm - 3pm
Thursday 6 May 2021 | 2pm - 3pm
Friday 7 May 2021 | 2pm - 3pm
Saturday 8 May 2021 | 2pm - 3pm
Sunday 9 May 2021 | 2pm - 3pm
Monday 10 May 2021 | 2pm - 3pm
Tuesday 11 May 2021 | 2pm - 3pm
Wednesday 12 May 2021 | 2pm - 3pm
Thursday 13 May 2021 | 2pm - 3pm
Friday 14 May 2021 | 2pm - 3pm
Saturday 15 May 2021 | 2pm - 3pm
Sunday 16 May 2021 | 2pm - 3pm
Monday 17 May 2021 | 2pm - 3pm
Tuesday 18 May 2021 | 2pm - 3pm
Wednesday 19 May 2021 | 2pm - 3pm
Thursday 20 May 2021 | 2pm - 3pm
Friday 21 May 2021 | 2pm - 3pm
Saturday 22 May 2021 | 2pm - 3pm
Sunday 23 May 2021 | 2pm - 3pm
Monday 24 May 2021 | 2pm - 3pm
Tuesday 25 May 2021 | 2pm - 3pm
Wednesday 26 May 2021 | 2pm - 3pm
Thursday 27 May 2021 | 2pm - 3pm
Friday 28 May 2021 | 2pm - 3pm
Saturday 29 May 2021 | 2pm - 3pm
Sunday 30 May 2021 | 2pm - 3pm
Monday 31 May 2021 | 2pm - 3pm
Tuesday 1 June 2021 | 2pm - 3pm
Wednesday 2 June 2021 | 2pm - 3pm
Thursday 3 June 2021 | 2pm - 3pm
Friday 4 June 2021 | 2pm - 3pm
Saturday 5 June 2021 | 2pm - 3pm
Sunday 6 June 2021 | 2pm - 3pm
Monday 7 June 2021 | 2pm - 3pm
Tuesday 8 June 2021 | 2pm - 3pm
Wednesday 9 June 2021 | 2pm - 3pm
Thursday 10 June 2021 | 2pm - 3pm
Friday 11 June 2021 | 2pm - 3pm
Saturday 12 June 2021 | 2pm - 3pm
Sunday 13 June 2021 | 2pm - 3pm
Monday 14 June 2021 | 2pm - 3pm
Tuesday 15 June 2021 | 2pm - 3pm
Wednesday 16 June 2021 | 2pm - 3pm
Thursday 17 June 2021 | 2pm - 3pm
Friday 18 June 2021 | 2pm - 3pm
Saturday 19 June 2021 | 2pm - 3pm
Sunday 20 June 2021 | 2pm - 3pm
Monday 21 June 2021 | 2pm - 3pm
Tuesday 22 June 2021 | 2pm - 3pm
Wednesday 23 June 2021 | 2pm - 3pm
Thursday 24 June 2021 | 2pm - 3pm
Friday 25 June 2021 | 2pm - 3pm
Saturday 26 June 2021 | 2pm - 3pm
Sunday 27 June 2021 | 2pm - 3pm
Monday 28 June 2021 | 2pm - 3pm
Tuesday 29 June 2021 | 2pm - 3pm
Wednesday 30 June 2021 | 2pm - 3pm
Thursday 1 July 2021 | 2pm - 3pm
Friday 2 July 2021 | 2pm - 3pm
Saturday 3 July 2021 | 2pm - 3pm
Sunday 4 July 2021 | 2pm - 3pm
Monday 5 July 2021 | 2pm - 3pm
Tuesday 6 July 2021 | 2pm - 3pm
Wednesday 7 July 2021 | 2pm - 3pm
Thursday 8 July 2021 | 2pm - 3pm
Friday 9 July 2021 | 2pm - 3pm
Saturday 10 July 2021 | 2pm - 3pm
Sunday 11 July 2021 | 2pm - 3pm
Monday 12 July 2021 | 2pm - 3pm
Tuesday 13 July 2021 | 2pm - 3pm
Wednesday 14 July 2021 | 2pm - 3pm
Thursday 15 July 2021 | 2pm - 3pm
Friday 16 July 2021 | 2pm - 3pm
Saturday 17 July 2021 | 2pm - 3pm
Sunday 18 July 2021 | 2pm - 3pm
Monday 19 July 2021 | 2pm - 3pm
Tuesday 20 July 2021 | 2pm - 3pm
Wednesday 21 July 2021 | 2pm - 3pm
Thursday 22 July 2021 | 2pm - 3pm
Friday 23 July 2021 | 2pm - 3pm
Saturday 24 July 2021 | 2pm - 3pm
Sunday 25 July 2021 | 2pm - 3pm
Monday 26 July 2021 | 2pm - 3pm
Tuesday 27 July 2021 | 2pm - 3pm
Wednesday 28 July 2021 | 2pm - 3pm
Thursday 29 July 2021 | 2pm - 3pm
Friday 30 July 2021 | 2pm - 3pm
Saturday 31 July 2021 | 2pm - 3pm
Sunday 1 August 2021 | 2pm - 3pm
Monday 2 August 2021 | 2pm - 3pm
Tuesday 3 August 2021 | 2pm - 3pm
Wednesday 4 August 2021 | 2pm - 3pm
Thursday 5 August 2021 | 2pm - 3pm
Friday 6 August 2021 | 2pm - 3pm
Saturday 7 August 2021 | 2pm - 3pm
Sunday 8 August 2021 | 2pm - 3pm
Monday 9 August 2021 | 2pm - 3pm
Tuesday 10 August 2021 | 2pm - 3pm
Wednesday 11 August 2021 | 2pm - 3pm
Thursday 12 August 2021 | 2pm - 3pm
Friday 13 August 2021 | 2pm - 3pm
Saturday 14 August 2021 | 2pm - 3pm
Sunday 15 August 2021 | 2pm - 3pm
Monday 16 August 2021 | 2pm - 3pm
Tuesday 17 August 2021 | 2pm - 3pm
Wednesday 18 August 2021 | 2pm - 3pm
Thursday 19 August 2021 | 2pm - 3pm
Friday 20 August 2021 | 2pm - 3pm
Saturday 21 August 2021 | 2pm - 3pm
Sunday 22 August 2021 | 2pm - 3pm
Monday 23 August 2021 | 2pm - 3pm
Tuesday 24 August 2021 | 2pm - 3pm
Wednesday 25 August 2021 | 2pm - 3pm
Thursday 26 August 2021 | 2pm - 3pm
Friday 27 August 2021 | 2pm - 3pm
Saturday 28 August 2021 | 2pm - 3pm
Sunday 29 August 2021 | 2pm - 3pm
Monday 30 August 2021 | 2pm - 3pm
Tuesday 31 August 2021 | 2pm - 3pm
Wednesday 1 September 2021 | 2pm - 3pm
Thursday 2 September 2021 | 2pm - 3pm
Friday 3 September 2021 | 2pm - 3pm
Saturday 4 September 2021 | 2pm - 3pm
Sunday 5 September 2021 | 2pm - 3pm
Monday 6 September 2021 | 2pm - 3pm
Tuesday 7 September 2021 | 2pm - 3pm
Wednesday 8 September 2021 | 2pm - 3pm
Thursday 9 September 2021 | 2pm - 3pm
Friday 10 September 2021 | 2pm - 3pm
Saturday 11 September 2021 | 2pm - 3pm
Sunday 12 September 2021 | 2pm - 3pm
Monday 13 September 2021 | 2pm - 3pm
Tuesday 14 September 2021 | 2pm - 3pm
Wednesday 15 September 2021 | 2pm - 3pm
Thursday 16 September 2021 | 2pm - 3pm
Friday 17 September 2021 | 2pm - 3pm
Saturday 18 September 2021 | 2pm - 3pm
Sunday 19 September 2021 | 2pm - 3pm
Monday 20 September 2021 | 2pm - 3pm
Tuesday 21 September 2021 | 2pm - 3pm
Wednesday 22 September 2021 | 2pm - 3pm
Thursday 23 September 2021 | 2pm - 3pm
Friday 24 September 2021 | 2pm - 3pm
Saturday 25 September 2021 | 2pm - 3pm
Sunday 26 September 2021 | 2pm - 3pm
Monday 27 September 2021 | 2pm - 3pm
Tuesday 28 September 2021 | 2pm - 3pm
Wednesday 29 September 2021 | 2pm - 3pm
Thursday 30 September 2021 | 2pm - 3pm
Friday 1 October 2021 | 2pm - 3pm
Saturday 2 October 2021 | 2pm - 3pm
Sunday 3 October 2021 | 2pm - 3pm
Monday 4 October 2021 | 2pm - 3pm
Tuesday 5 October 2021 | 2pm - 3pm
Wednesday 6 October 2021 | 2pm - 3pm
Thursday 7 October 2021 | 2pm - 3pm
Friday 8 October 2021 | 2pm - 3pm
Saturday 9 October 2021 | 2pm - 3pm
Sunday 10 October 2021 | 2pm - 3pm
Monday 11 October 2021 | 2pm - 3pm
Tuesday 12 October 2021 | 2pm - 3pm
Wednesday 13 October 2021 | 2pm - 3pm
Thursday 14 October 2021 | 2pm - 3pm
Friday 15 October 2021 | 2pm - 3pm
Saturday 16 October 2021 | 2pm - 3pm
Sunday 17 October 2021 | 2pm - 3pm
Monday 18 October 2021 | 2pm - 3pm
Tuesday 19 October 2021 | 2pm - 3pm
Wednesday 20 October 2021 | 2pm - 3pm
Thursday 21 October 2021 | 2pm - 3pm
Friday 22 October 2021 | 2pm - 3pm
Saturday 23 October 2021 | 2pm - 3pm
Sunday 24 October 2021 | 2pm - 3pm
Monday 25 October 2021 | 2pm - 3pm
Tuesday 26 October 2021 | 2pm - 3pm
Wednesday 27 October 2021 | 2pm - 3pm
Thursday 28 October 2021 | 2pm - 3pm
Friday 29 October 2021 | 2pm - 3pm
Saturday 30 October 2021 | 2pm - 3pm
Sunday 31 October 2021 | 2pm - 3pm
Monday 1 November 2021 | 2pm - 3pm
Tuesday 2 November 2021 | 2pm - 3pm
Wednesday 3 November 2021 | 2pm - 3pm
Thursday 4 November 2021 | 2pm - 3pm
Friday 5 November 2021 | 2pm - 3pm
Saturday 6 November 2021 | 2pm - 3pm
Sunday 7 November 2021 | 2pm - 3pm
Monday 8 November 2021 | 2pm - 3pm
Tuesday 9 November 2021 | 2pm - 3pm
Wednesday 10 November 2021 | 2pm - 3pm
Thursday 11 November 2021 | 2pm - 3pm
Friday 12 November 2021 | 2pm - 3pm
Saturday 13 November 2021 | 2pm - 3pm
Sunday 14 November 2021 | 2pm - 3pm
Monday 15 November 2021 | 2pm - 3pm
Tuesday 16 November 2021 | 2pm - 3pm
Wednesday 17 November 2021 | 2pm - 3pm
Thursday 18 November 2021 | 2pm - 3pm
Friday 19 November 2021 | 2pm - 3pm
Saturday 20 November 2021 | 2pm - 3pm
Sunday 21 November 2021 | 2pm - 3pm
Monday 22 November 2021 | 2pm - 3pm
Tuesday 23 November 2021 | 2pm - 3pm
Wednesday 24 November 2021 | 2pm - 3pm
Thursday 25 November 2021 | 2pm - 3pm
Friday 26 November 2021 | 2pm - 3pm
Saturday 27 November 2021 | 2pm - 3pm
Sunday 28 November 2021 | 2pm - 3pm
Monday 29 November 2021 | 2pm - 3pm
Tuesday 30 November 2021 | 2pm - 3pm
Wednesday 1 December 2021 | 2pm - 3pm
Thursday 2 December 2021 | 2pm - 3pm
Friday 3 December 2021 | 2pm - 3pm
Saturday 4 December 2021 | 2pm - 3pm
Sunday 5 December 2021 | 2pm - 3pm
Monday 6 December 2021 | 2pm - 3pm
Tuesday 7 December 2021 | 2pm - 3pm
Wednesday 8 December 2021 | 2pm - 3pm
Thursday 9 December 2021 | 2pm - 3pm
Friday 10 December 2021 | 2pm - 3pm
Saturday 11 December 2021 | 2pm - 3pm
Sunday 12 December 2021 | 2pm - 3pm
Monday 13 December 2021 | 2pm - 3pm
Tuesday 14 December 2021 | 2pm - 3pm
Wednesday 15 December 2021 | 2pm - 3pm
Thursday 16 December 2021 | 2pm - 3pm
Friday 17 December 2021 | 2pm - 3pm
Saturday 18 December 2021 | 2pm - 3pm
Sunday 19 December 2021 | 2pm - 3pm
Monday 20 December 2021 | 2pm - 3pm
Tuesday 21 December 2021 | 2pm - 3pm
Wednesday 22 December 2021 | 2pm - 3pm
Thursday 23 December 2021 | 2pm - 3pm
Friday 24 December 2021 | 2pm - 3pm
Saturday 25 December 2021 | 2pm - 3pm
Sunday 26 December 2021 | 2pm - 3pm
Monday 27 December 2021 | 2pm - 3pm
Tuesday 28 December 2021 | 2pm - 3pm
Wednesday 29 December 2021 | 2pm - 3pm
Thursday 30 December 2021 | 2pm - 3pm
Friday 31 December 2021 | 2pm - 3pm
Saturday 1 January 2022 | 2pm - 3pm
Sunday 2 January 2022 | 2pm - 3pm
Monday 3 January 2022 | 2pm - 3pm
Tuesday 4 January 2022 | 2pm - 3pm
Wednesday 5 January 2022 | 2pm - 3pm
Thursday 6 January 2022 | 2pm - 3pm
Friday 7 January 2022 | 2pm - 3pm
Saturday 8 January 2022 | 2pm - 3pm
Sunday 9 January 2022 | 2pm - 3pm
Monday 10 January 2022 | 2pm - 3pm
Tuesday 11 January 2022 | 2pm - 3pm
Wednesday 12 January 2022 | 2pm - 3pm
Thursday 13 January 2022 | 2pm - 3pm
Friday 14 January 2022 | 2pm - 3pm
Saturday 15 January 2022 | 2pm - 3pm
Sunday 16 January 2022 | 2pm - 3pm
Monday 17 January 2022 | 2pm - 3pm
Tuesday 18 January 2022 | 2pm - 3pm
Wednesday 19 January 2022 | 2pm - 3pm
Thursday 20 January 2022 | 2pm - 3pm
Friday 21 January 2022 | 2pm - 3pm
Saturday 22 January 2022 | 2pm - 3pm
Sunday 23 January 2022 | 2pm - 3pm
Monday 24 January 2022 | 2pm - 3pm
Tuesday 25 January 2022 | 2pm - 3pm
Wednesday 26 January 2022 | 2pm - 3pm
Thursday 27 January 2022 | 2pm - 3pm
Friday 28 January 2022 | 2pm - 3pm
Saturday 29 January 2022 | 2pm - 3pm
Sunday 30 January 2022 | 2pm - 3pm
Monday 31 January 2022 | 2pm - 3pm
Tuesday 1 February 2022 | 2pm - 3pm
Wednesday 2 February 2022 | 2pm - 3pm
Thursday 3 February 2022 | 2pm - 3pm
Friday 4 February 2022 | 2pm - 3pm
Saturday 5 February 2022 | 2pm - 3pm
Sunday 6 February 2022 | 2pm - 3pm
Monday 7 February 2022 | 2pm - 3pm
Tuesday 8 February 2022 | 2pm - 3pm
Wednesday 9 February 2022 | 2pm - 3pm
Thursday 10 February 2022 | 2pm - 3pm
Friday 11 February 2022 | 2pm - 3pm
Saturday 12 February 2022 | 2pm - 3pm
Sunday 13 February 2022 | 2pm - 3pm
Monday 14 February 2022 | 2pm - 3pm
Tuesday 15 February 2022 | 2pm - 3pm
Wednesday 16 February 2022 | 2pm - 3pm
Thursday 17 February 2022 | 2pm - 3pm
Friday 18 February 2022 | 2pm - 3pm
Saturday 19 February 2022 | 2pm - 3pm
Sunday 20 February 2022 | 2pm - 3pm
Monday 21 February 2022 | 2pm - 3pm
Tuesday 22 February 2022 | 2pm - 3pm
Wednesday 23 February 2022 | 2pm - 3pm
Thursday 24 February 2022 | 2pm - 3pm
Friday 25 February 2022 | 2pm - 3pm
Saturday 26 February 2022 | 2pm - 3pm
Sunday 27 February 2022 | 2pm - 3pm
Monday 28 February 2022 | 2pm - 3pm
Tuesday 1 March 2022 | 2pm - 3pm
Wednesday 2 March 2022 | 2pm - 3pm
Thursday 3 March 2022 | 2pm - 3pm
Friday 4 March 2022 | 2pm - 3pm
Saturday 5 March 2022 | 2pm - 3pm
Sunday 6 March 2022 | 2pm - 3pm
Monday 7 March 2022 | 2pm - 3pm
Tuesday 8 March 2022 | 2pm - 3pm
Wednesday 9 March 2022 | 2pm - 3pm
Thursday 10 March 2022 | 2pm - 3pm
Friday 11 March 2022 | 2pm - 3pm
Saturday 12 March 2022 | 2pm - 3pm
Sunday 13 March 2022 | 2pm - 3pm
Monday 14 March 2022 | 2pm - 3pm
Tuesday 15 March 2022 | 2pm - 3pm
Wednesday 16 March 2022 | 2pm - 3pm
Thursday 17 March 2022 | 2pm - 3pm
Friday 18 March 2022 | 2pm - 3pm
Saturday 19 March 2022 | 2pm - 3pm
Sunday 20 March 2022 | 2pm - 3pm
Monday 21 March 2022 | 2pm - 3pm
Tuesday 22 March 2022 | 2pm - 3pm
Wednesday 23 March 2022 | 2pm - 3pm
Thursday 24 March 2022 | 2pm - 3pm
Friday 25 March 2022 | 2pm - 3pm
Saturday 26 March 2022 | 2pm - 3pm
Sunday 27 March 2022 | 2pm - 3pm
Monday 28 March 2022 | 2pm - 3pm
Tuesday 29 March 2022 | 2pm - 3pm
Wednesday 30 March 2022 | 2pm - 3pm
Thursday 31 March 2022 | 2pm - 3pm
Friday 1 April 2022 | 2pm - 3pm
Saturday 2 April 2022 | 2pm - 3pm
Sunday 3 April 2022 | 2pm - 3pm
Monday 4 April 2022 | 2pm - 3pm
Tuesday 5 April 2022 | 2pm - 3pm
Wednesday 6 April 2022 | 2pm - 3pm
Thursday 7 April 2022 | 2pm - 3pm
Friday 8 April 2022 | 2pm - 3pm
Saturday 9 April 2022 | 2pm - 3pm
Sunday 10 April 2022 | 2pm - 3pm
Monday 11 April 2022 | 2pm - 3pm
Tuesday 12 April 2022 | 2pm - 3pm
Wednesday 13 April 2022 | 2pm - 3pm
Thursday 14 April 2022 | 2pm - 3pm
Friday 15 April 2022 | 2pm - 3pm
Saturday 16 April 2022 | 2pm - 3pm
Sunday 17 April 2022 | 2pm - 3pm
Monday 18 April 2022 | 2pm - 3pm
Tuesday 19 April 2022 | 2pm - 3pm
Wednesday 20 April 2022 | 2pm - 3pm
Thursday 21 April 2022 | 2pm - 3pm
Friday 22 April 2022 | 2pm - 3pm
Saturday 23 April 2022 | 2pm - 3pm
Sunday 24 April 2022 | 2pm - 3pm
Monday 25 April 2022 | 2pm - 3pm
Tuesday 26 April 2022 | 2pm - 3pm
Wednesday 27 April 2022 | 2pm - 3pm
Thursday 28 April 2022 | 2pm - 3pm
Friday 29 April 2022 | 2pm - 3pm
Saturday 30 April 2022 | 2pm - 3pm
Sunday 1 May 2022 | 2pm - 3pm
Monday 2 May 2022 | 2pm - 3pm
Tuesday 3 May 2022 | 2pm - 3pm
Wednesday 4 May 2022 | 2pm - 3pm
Thursday 5 May 2022 | 2pm - 3pm
Friday 6 May 2022 | 2pm - 3pm
Saturday 7 May 2022 | 2pm - 3pm
Our Highlights Tour is an excellent introduction to WA Museum Boola Bardip.
Over one hour, expert guides will take you through a selection of the Museum's permanent exhibitions — bringing to life the rich stories of Western Australia through some of the Museum's most compelling objects and ideas.
---
If you register for a tour, program or an event, general entry is included in your booking.