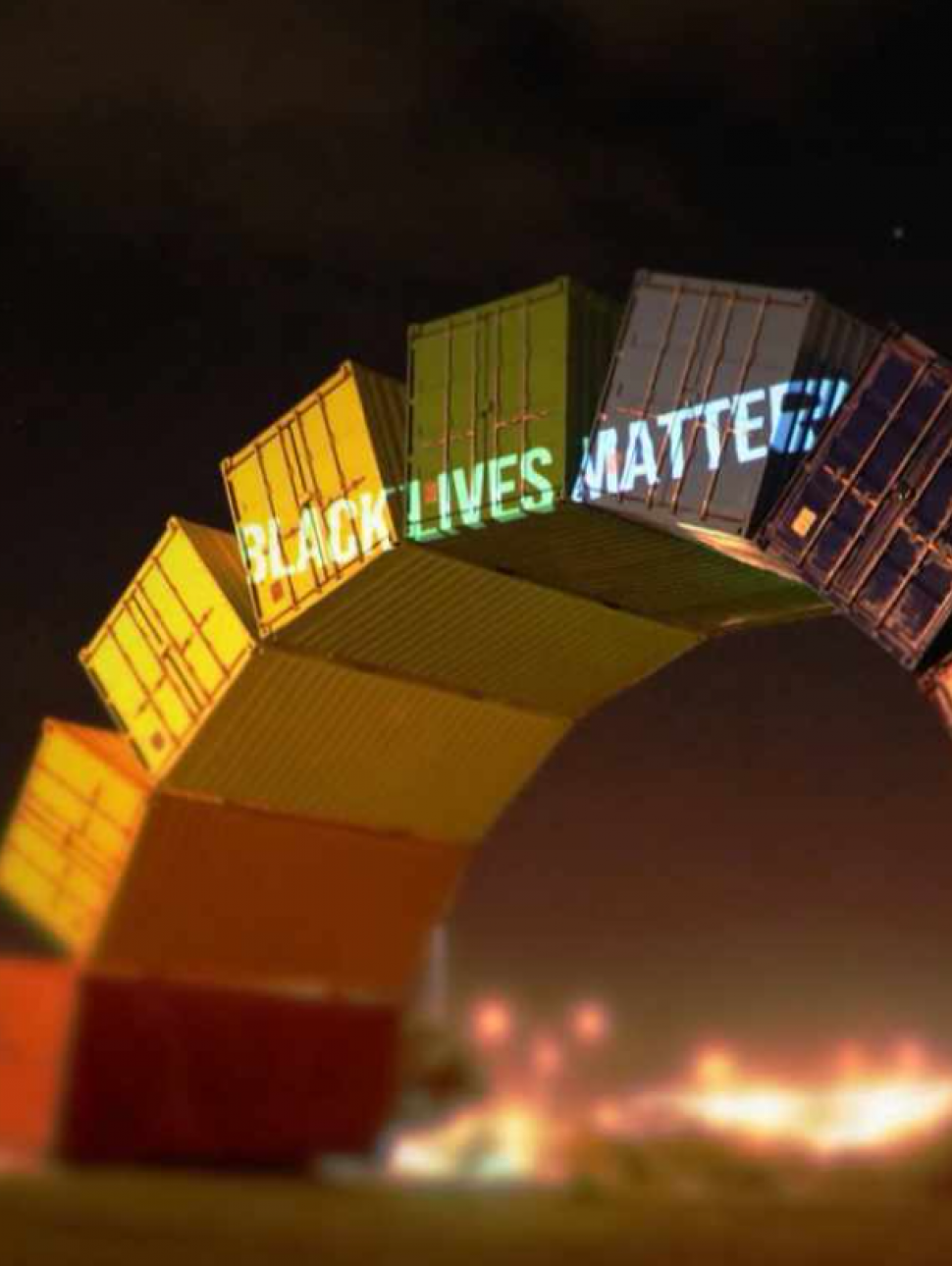 Decolonising Visual Culture on Nyungar Boodjah
Dates
Thursday 4 March 2021 | 6.30pm - 9.30pm
The Black Lives Matter movement transformed global consciousness in 2020, bringing questions relating to the stories we make visible in our civic and popular culture to the fore as statues and monuments around the world tumbled.
In solidarity with the protests, the names of some of the hundreds of Indigenous people who have died in custody were projected on a landmark sculpture in Walyalup (Fremantle) during 2020, bringing into focus place, visibility, history and the resonance of the BLM movement in Western Australia, the state with the largest number of Indigenous deaths in custody.
To launch our 2021 In Visible Ink Symposium, we convene conversations around the themes of deconstruction and reconstruction of visual and civic culture. From a powerful opening conversation led by Aboriginal women and women of colour, to a dynamic panel discussion on the reconstruction and reclamation of sidelined cultural identities through subverting music, design and pop culture, we conclude with a series of outdoor projections and playlist that speak to the ongoing history of deconstruction and appropriation of cultures.
Join the Museum of Freedom and Tolerance and special guests on a multi-sensory journey as we provoke our audience to question the visibility of dominant civic and cultural landscapes and landmarks, learn how to see differently, and actively seek a fairer and more just approach to systemic racism, discrimination, incarceration and inequality.
---
Location: Hackett Hall
In Visible Ink is a Museum of Freedom and Tolerance endeavour that makes visible the invisible. Through sharing and amplifying stories, histories, art, conversations and projects that inspire people to see differently, it aims to make changes towards a more just world.
The WA Museum Boola Bardip is hosting In Visible Ink in March 2021.
If you register for a tour, program or an event, general entry is included in your booking.