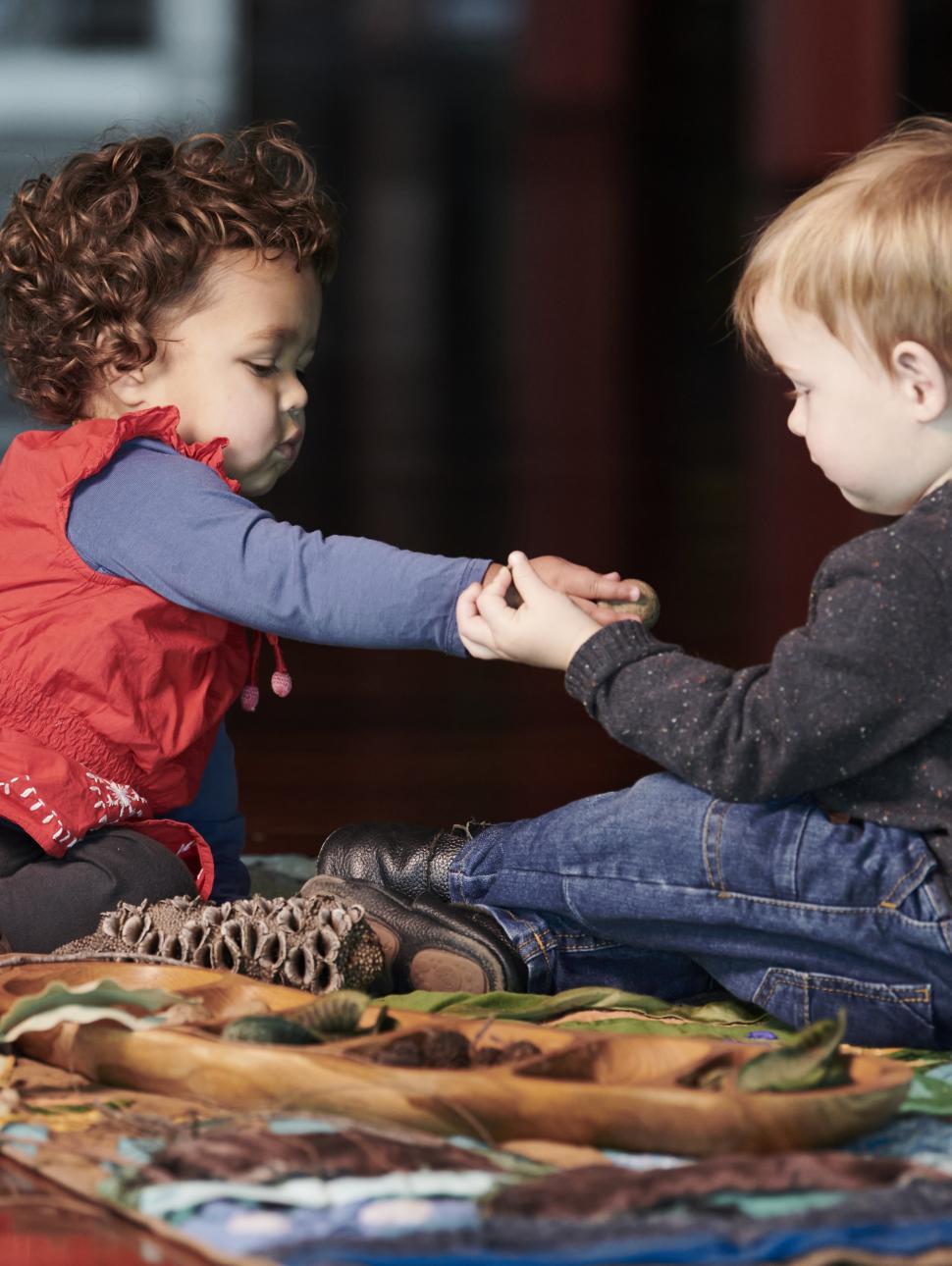 Dates
Every Tuesday during Term 4 | 10am – 11am
Dates
-
-
-
-
-
-
-
-
-
-
-
-
-
-
-
-
-
-
-
-
-
-
-
-
-
-
-
-
-
-
-
-
-
Cost
Single-session | $15 per child
Book 4+ sessions, receive 15% discount
Adults are free with an enrolled participant
Age
2 – 5
Kaya Koolangka! Hello children! 
Join us on Whadjuk boodja for a series of teachable tasters learning the Nyoongar names of native animals and our environment through stories, movement, and nature-based activities.
This program introduces a different theme every week and integrates values from the Early Years Learning Framework.
---
Week 1 | 18 October
Birds: Learn the Nyoongar name for some of our WA djerap (birds) and make a birds nest. 
Week 2 |  25 October
Insects: Search for insects, look at them up close, learn their Nyoongar names and make a house for one to take one home. 
Week 3 | 1 November
Frogs: Learn about Kwooyar (frog), how they are intertwined with Nyoongar seasons and how they change as they grow. 
Week 4 |  8 November
Ocean Life: Play the ocean animal action game, learn Nyoongar names and make some shell prints. 
Week 5 | 15 November
Reptiles: Create a snake from beads, read a Nyoongar story about the Wagyl and learn the Nyoongar name for some common reptiles.
Week 6 |  22 November
Mammals: Play with puppets, move like mammals, read a story about Yongka (kangaroo) and complete some creative craft. 
Week 7 | 29 November
The Night Sky: Look up! Learn the Nyoongar names for celestial elements and even handle real meteorites. 
Week 8 |  6 December
Weather & Seasons: Identify what Nyoongar season we are in, words to describe the weather and the names of animals you might see in this season.
---
Enrolled children can bring adults for free. Younger siblings are welcome but may not be able to participate in all activities.
Every session involves 45 minutes of educator-led activities, and 15 minutes visiting the focus of our session in the Museum.
Sessions will be located on Level 3 of the WA Museum Boola Bardip. 
---
Kaya Koolangka! is a part of our Little Learners program — educator-led early learning experiences for big minds and little hands, ages 2 – 5.
Two programs are available each week between 10am – 11am during the school term. Both programs are aligned to the Early Years Learning Framework.