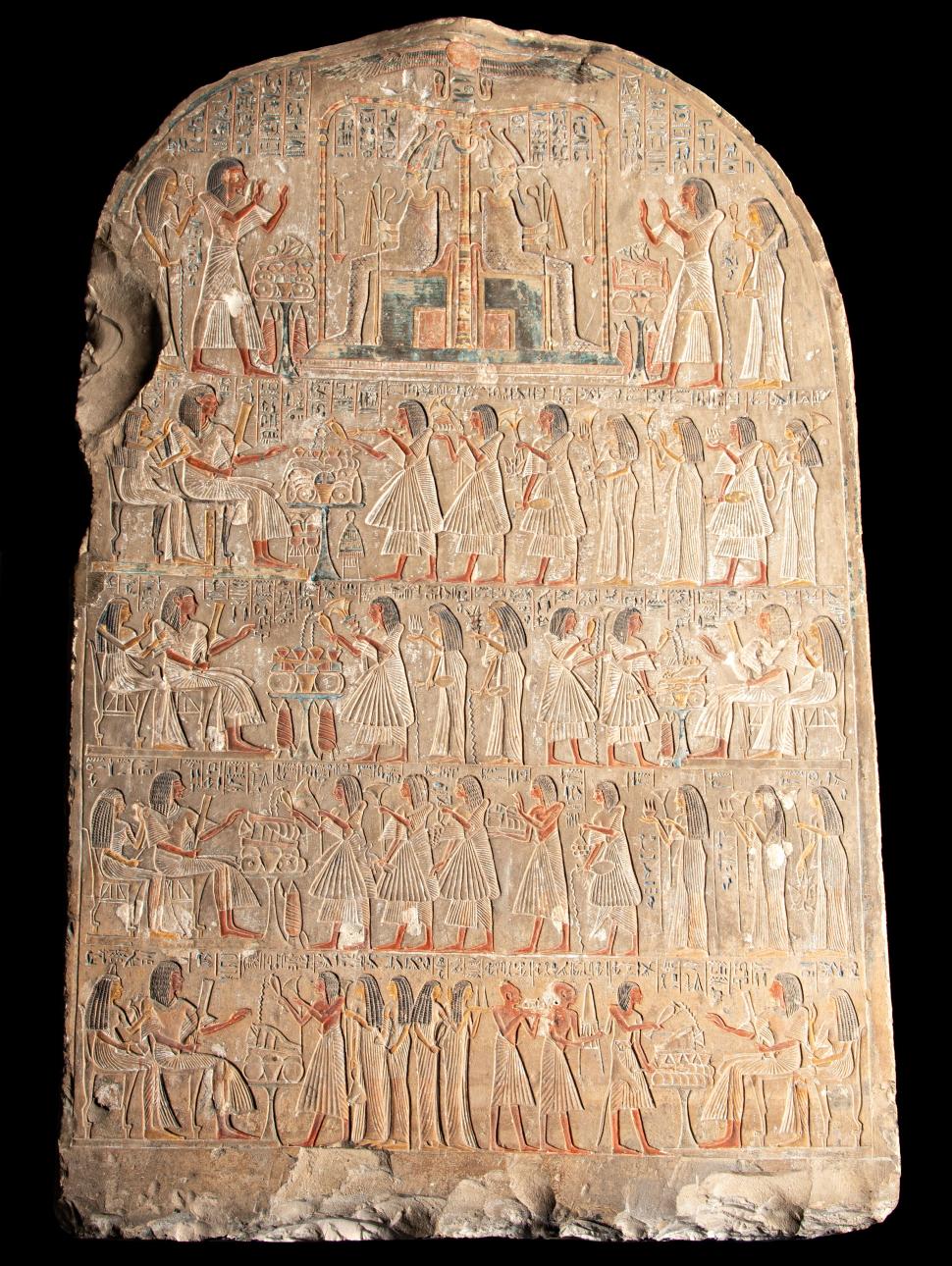 Museum Lab: The Pharaoh's Workroom
Dates
Saturday 8 July | 11am - 2pm
Saturday 30 September | 11am - 2pm
Cost
Standard | $25
Concession | $20
Child (5-15) | $15
Exhibition Combo
Get 60% discount on this event when purchasing a Discovering Ancient Egypt exhibition ticket in the same transaction. 
Membership
Friend Members receive 15% off ticket pricing for this event.
Mummify a cane toad or screen print hieroglyphs in this series of workshops that are fun for the whole family!
Welcome to The Pharaoh's Workroom, workshops designed for families who want to explore the fascinating world of ancient Egypt through fun, hands on activities. It is a unique opportunity to learn and create together in a relaxed, friendly atmosphere. We explore a different focus and undertakes new skills so that you can create something special to take home!
Get more value out of your day and visit Discovering Ancient Egypt exhibition on the same day. Receive a discount and purchase both experiences together. 
Adults are required to supervise children at all times. 
Note: A discount applies to workroom and exhibition tickets that are purchased together in the same transaction. If you choose to purchase exhibition ticket/s separately the discount will not apply. Other additional discounts do not apply.
Workshops
Cane Toad Mummification | 8 July
Join Teori Shannon (Preserving For The Future) and undertake the exciting process of mummification!
In this hands-on experience, you will be transported back to ancient Egypt as you undertake the exciting process of mummification on an ethically sourced cane-toad specimen. Led by expert guidance, you'll learn all about the fascinating techniques behind mummification, and discover the secrets of preservation used by ancient Egyptians.
Get hands-on with a collaborative mummification project, with one cane toad specimen to be mummified per family to take home. This workshop is perfect for families who love to learn while having fun. An unforgettable experience you won't want to miss! 
Hieroglyph Screen Printing | 30 September
Transport your family back in time to ancient Egypt with our unique Hieroglyphic Screen Printing Workshop!
You'll learn about the Egyptian hieroglyphic symbols, then design and create your very own screen-printed artwork. Unleash your inner artist as you trace hieroglyphs and other Egyptian iconography to create stencils, then use these to screen print your unique design. Let your creativity run wild using Egyptian colour palettes to bring your artwork to life.
This workshop is perfect for families looking for a fun and educational activity that everyone can enjoy together, whether you have a passion for design and colour or are just looking to try something new.
Related exhibitions
Journey along the Nile to unravel the mysteries of ancient Egypt with the must-see exhibition.