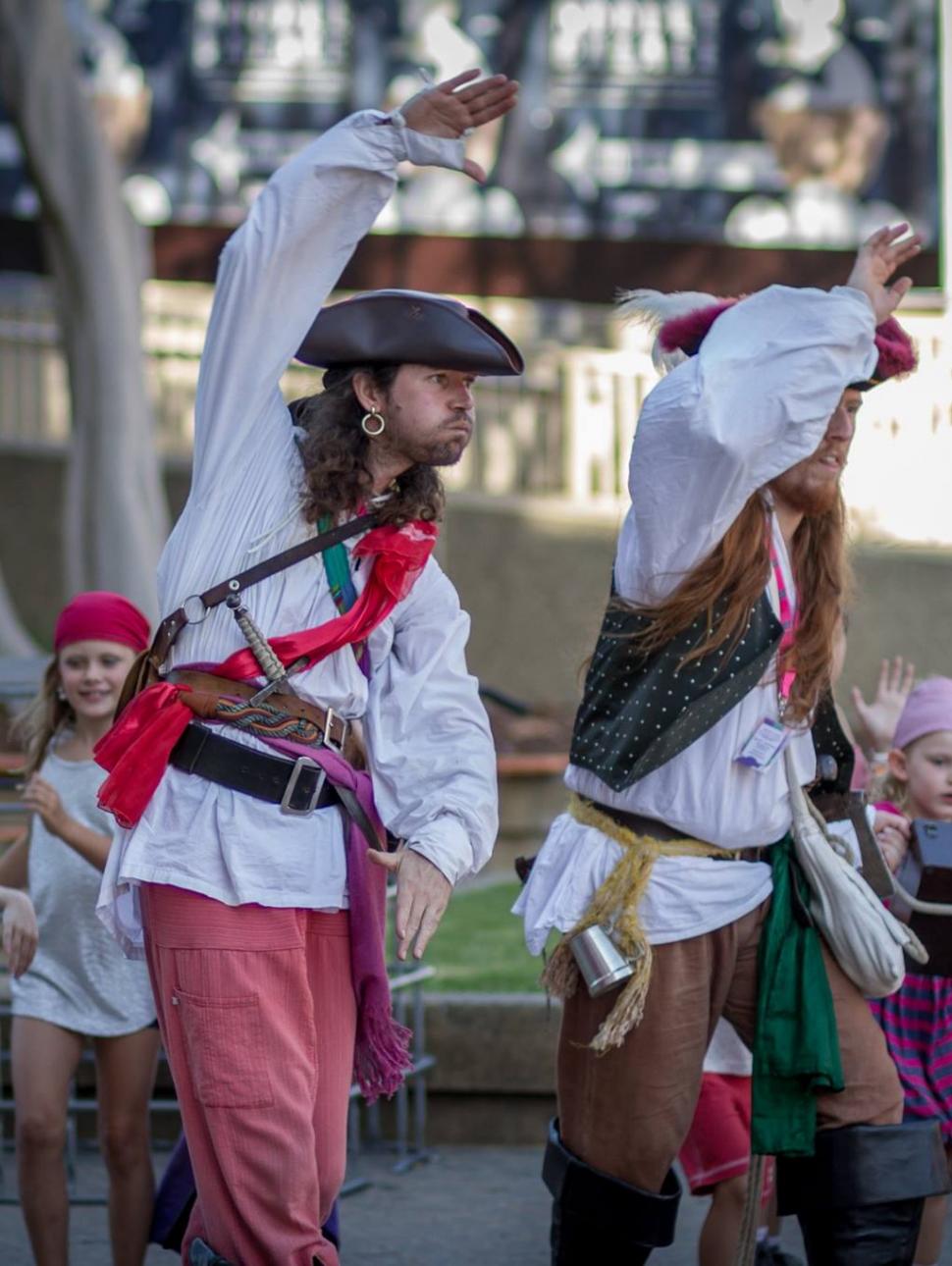 Pirates!! A Choose-Your-Own-Adventure Story
Dates
This event has now finished. Please visit
Tours & events
to see what's on at the Museum.
Saturday 29 January 2022 | 2.30pm – 3pm
Saturday 12 February 2022 | 2.30pm – 3pm
This event has now finished. Please visit
Tours & events
to see what's on at the Museum.
Don't miss an amazing adventure with two loveable pirates, Captain Boots and Captain Redbeard.
These captains have struggled ashore near the Perth Cultural Centre and WA Museum Boola Bardip and want you to join them as part of their special crew!
Through a wonderful world of imagination, be prepared for these captains to take you on a rollicking, fun-filled adventure throughout the Museum in search of hidden treasure! Real maps, real treasure — real fun.
Please arrive 15 minutes early as audience registration is essential.
Presented by Pirates!! as part of FRINGE WORLD 2022.
 
---