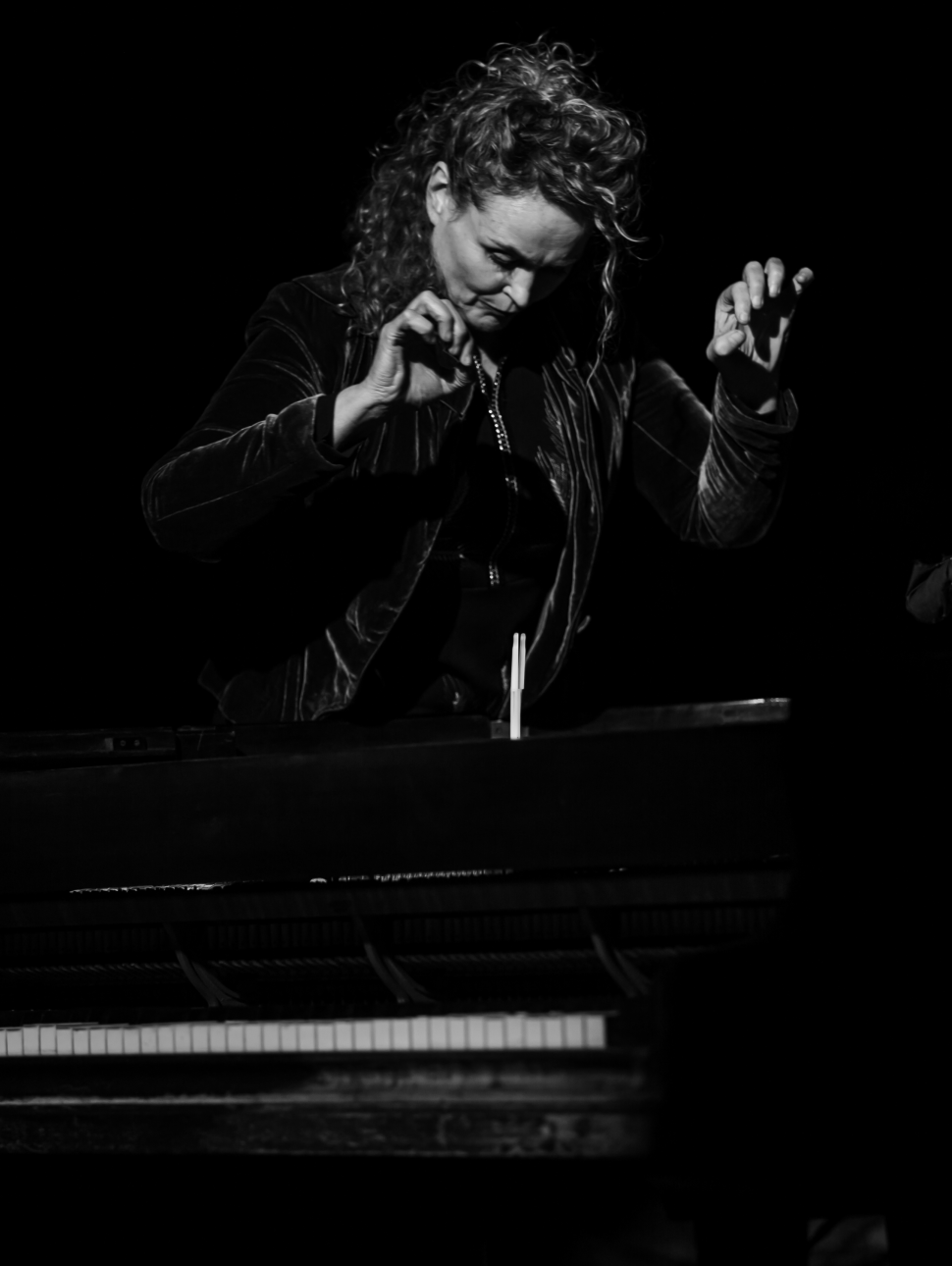 PRIMORDIAL — Gabriella Smart
Cost
$30 Standard
$20 Concession
$15 Student
Presented by Tura New Music & WA Museum Boola Bardip
PRIMORDIAL is a unique merging of science and sound – a visceral listening experience that re-enacts the shifting of tectonic plates to form the Flinders Ranges.
It's a journey through time to the first sign of life on earth with the appearance of the Ediacara fossils. The sonic world of PRIMORDIAL reflects the immense landscape of the Ediacara Fossil field on the edge of the Australian desert.
Composer Constantine Koukias imagines the sound of shifting tectonic plates through manipulated piano preparations and electronics to create cascading waves of sound. The piano as we know it is reinvented, its resonance reflecting a haunting, fragile sound world. Gabriella Smart pounds and caresses the piano, cajoling beautiful and extraordinary prepared sounds that are symbiotic with Koukias' electronic score.
""Koukias' sharp and at times fragile music miraculously reflected this vast landscape on the edge of the Australian desert" — Thomas Tamvakos, Archive of Greek Composers [2020]
Piano: Gabriella Smart
Music: Constantine Koukias (AUS/NETH)
Tape Sound Design: Mischa Duncan te Pas
Lighting Design: Jason James
Event image: Ben D Woods
---
Artist Bios
Gabriella Smart [Piano]
Gabriella Smart is a leading advocate of new music in Australia — through performance, improvisation, collaborative composition, commissioning and curation. In 2018, she is a recipient of the prestigious Prelude Composer Residency in Australia and a UNESCO City of Music residency in Katowice, Poland. Gabriella received a Churchill Fellowship in 2010, and a Helpmann Award in 2009. As an improviser she has collaborated and performed with such luminaries as Lisa Gerrard, Brian Ritchie, Alvin Curran, Cat Hope, and Derek Pascoe and Johannes Sistermanns (Blue Touch Trio). With a background as a multi-award winning pianist specialising in classical and new music, Gabriella has performed extensively in Australia and internationally, premiering over 40 new works for solo piano by Australian and international composers in Australia, Europe and China
Constantine Koukias [Music]
Constantine Koukias was the Artistic Director and CEO of IHOS Music Theatre & Opera for 23 years in Australia. Constantine's avant-garde approach to the presentation of opera has resulted in hybrid productions such as Days and Nights with Christ, To Traverse Water, MIKROVION (Small Life – 36 Images in a Phantom Flux of Life), The Divine Kiss, and Tesla – Lightning in His Hand. His most recent large-scale work, The Barbarians, was inspired by Constantine Cavafy's famous poem "Waiting for the Barbarians" and commissioned by the Museum of Old and New Art. His works range from large-scale music-theatre and opera to mobile installation-art events. His compositions have earned acclaim as being remarkable for their mesmerising, atmospheric qualities created by accompanying temporal and spatial production designs. In his recent works, exotic flavours have been introduced through Eastern timbres and melody-design. In 1993, he was commissioned by the Sydney Opera House Trust to compose ICON, a large-scale music-theatre piece, to celebrate the 20th anniversary of the Sydney Opera House. In 2004, he was awarded a Sir Winston Churchill Fellowship. His Incantation II for soprano and digital delay won the International Valentino Bucchi Vocal Prize in Rome in 1997.