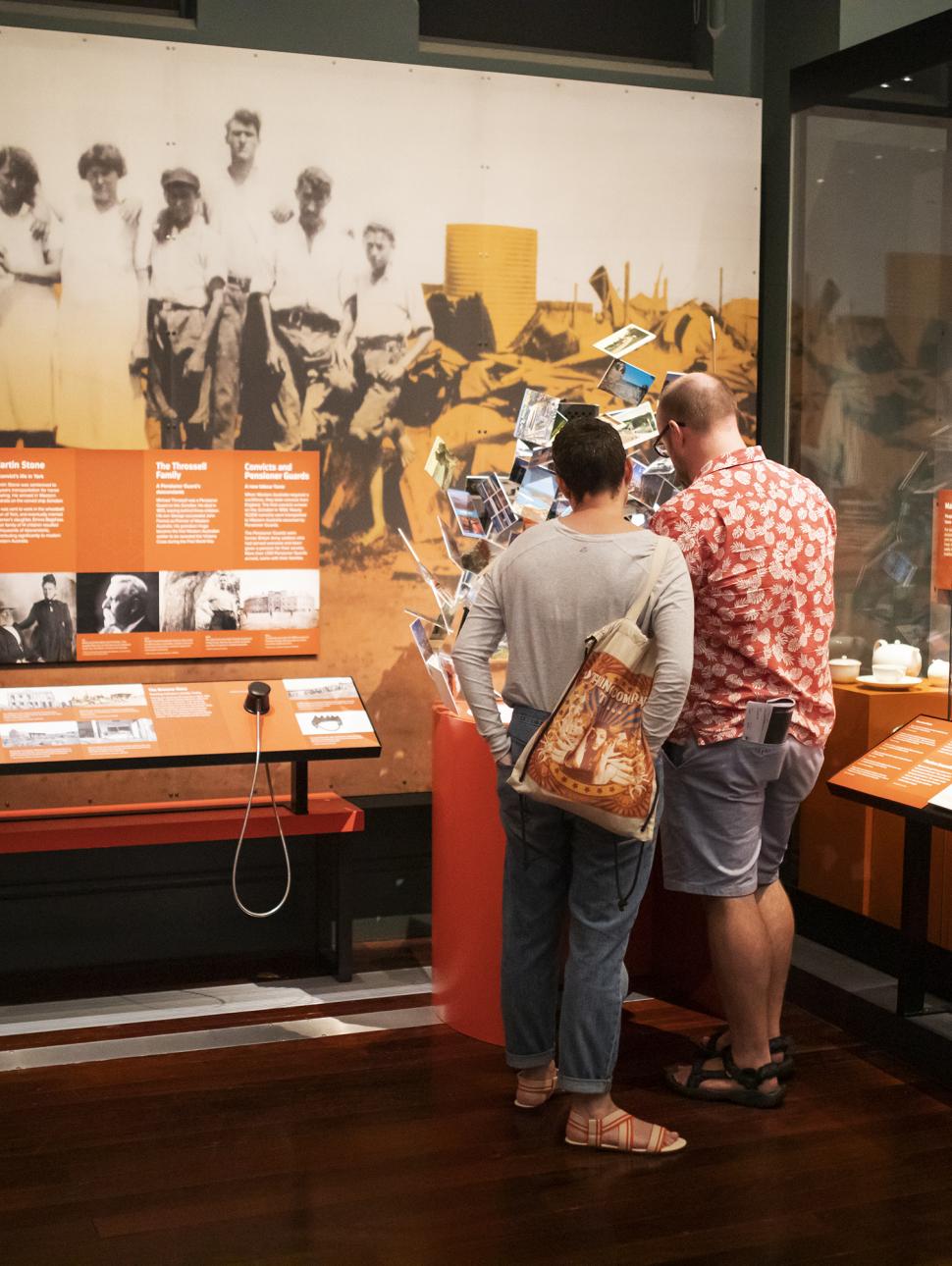 State of Us: A WA History Tour
Dates
Saturday 11 November | 11.30am - 12.30pm
Dates
-
-
-
-
-
-
-
-
-
-
-
-
-
-
-
-
-
-
-
-
-
-
-
-
-
-
-
-
-
-
-
-
-
-
-
-
-
-
-
-
-
-
-
-
-
-
-
-
-
-
-
-
-
-
-
-
-
-
-
-
-
-
-
-
-
-
-
-
-
-
-
-
-
-
-
-
-
-
-
-
-
-
-
-
-
-
-
-
-
-
-
-
-
-
-
-
-
-
-
-
-
-
-
-
-
-
-
-
-
-
-
-
-
-
-
-
-
-
-
-
-
-
-
-
-
-
-
-
-
-
-
-
-
-
-
-
-
-
-
-
-
-
-
-
-
-
-
-
-
-
-
-
-
-
-
Cost
Included in General Admission fee | Bookings essential
Group tours
Visiting the Museum with 10 or more people?
See Group tours for more information and bookings.
Western Australian history is formed by individual stories that contribute to telling our state's narrative. Join us for this one-hour tour and discover some of these personal tales at WA Museum Boola Bardip.
This tour runs every third Saturday of the month.
---
Group tours
Interested in bringing your social club, sporting team or just a group of friends to the Museum for a tour? Tailor your experience at Boola Bardip with a private Art and Architecture tour.
Visit our group tours page to find out more.