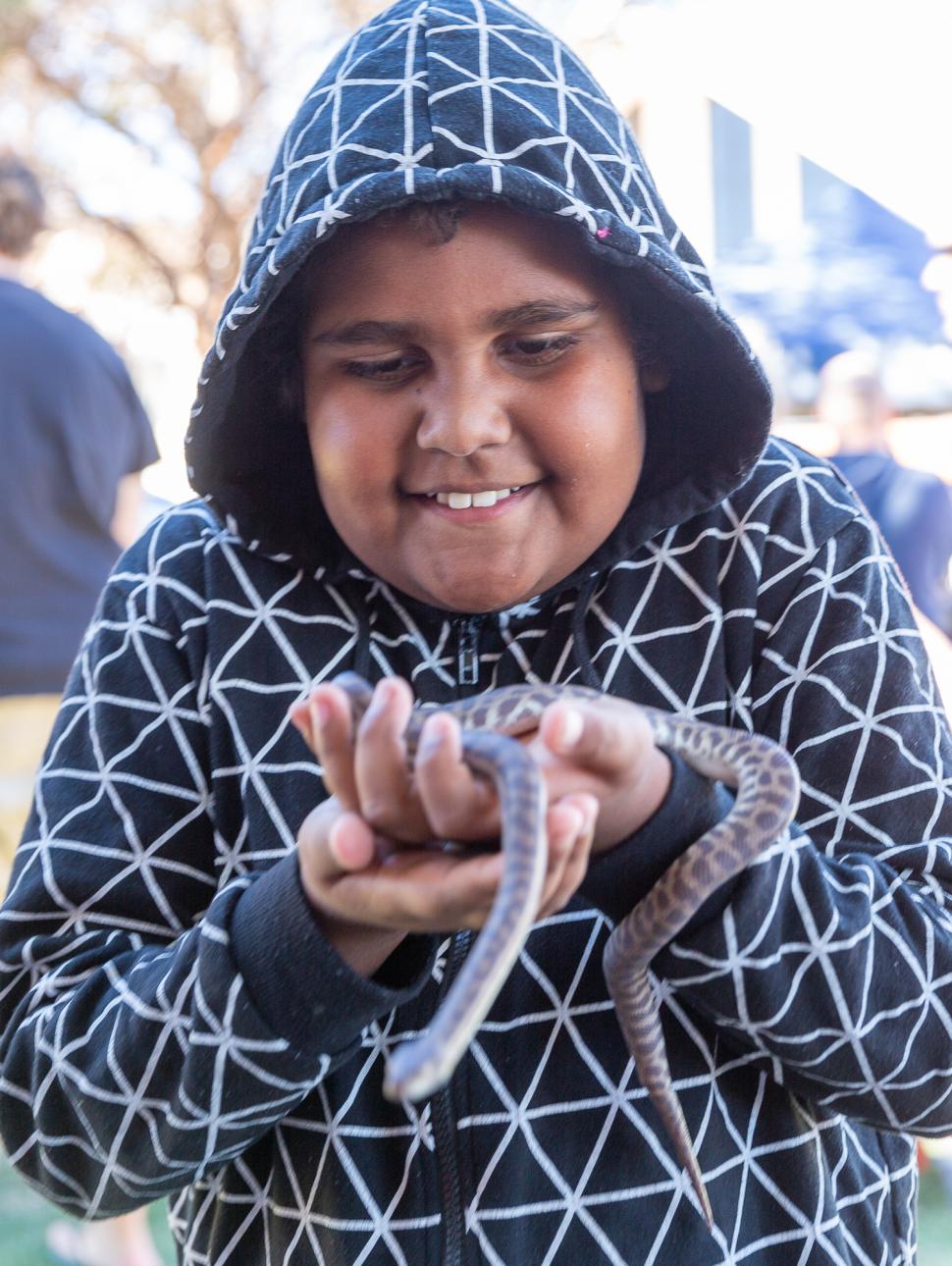 Sunday Animal Encounters
Dates
Sundays | 10am - 10.30am
(excluding 26 December and 2 January)
Dates
-
-
-
-
-
-
-
-
-
-
-
-
-
-
-
-
-
-
-
-
-
-
-
Cost
Standard | $10
Concession | $8
Junior | $8

 
Friend Membership pricing applies.
Get up close and personal with some of our favourite living residents at the Wild Life Gallery during Animal Encounters. 
Interested in Ssssssspeaking quietly with a Stimpson's Python while it goes about its scaly business, or admiring a dragons' beard without the fire breathing bit?
Come see rare and extraordinary Australian animals up close, exploring their habitat, what they like to eat and how you can help them thrive and survive. 
Please note, the selection of which animal appears on the day is subject to their care and welfare needs.