Location
WA Museum Boola Bardip
Perth Cultural Centre
Tickets
Included with General Admission
Join us on a transformative journey

across the country 

celebrating the resilience, innovation, and creativity of Aboriginal culture and storytelling.
As Bush Mechanics, Cleverman and Warnarral Ngoorrngoorrool meet, we come together to recognise clever outback ingenuity across all forms of storytelling through filmmaking, television, music, and art. 
This collective exhibition, led by Aboriginal and Torres Strait Islander voices and perspectives, invites you to journey through the rugged Western Australian outback, following three travelling exhibitions as they meet to celebrate the art of storytelling. 
Explore outlandish cars and irresistible characters in Bush Mechanics, multimedia interactives in Cleverman, and a sonic, emotionally evocative sculpture with Warnarral Ngoorrngoorrool.
Three Journeys is more than an exhibition; it's an invitation to listen first and immerse yourself in the powerful, contemporary expression of Aboriginal creation stories. Connect with the language, creativity, and narratives that continue to shape a profound and unique culture.
Three Journeys is a testament to the enduring spirit of Aboriginal peoples and a powerful reminder that stories, whether ancient or modern, continue to bind communities and inspire generations.
Activity zone 
Unleash your creativity in our exhibition's activity zone. Use an iPad to decorate a virtual old car and watch it come to life, driving across a desert landscape – stay alert for challenges!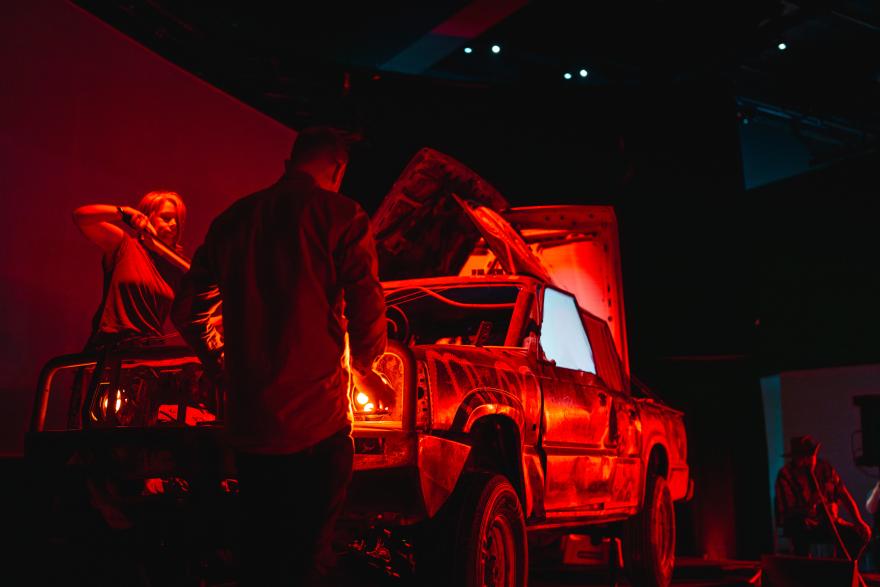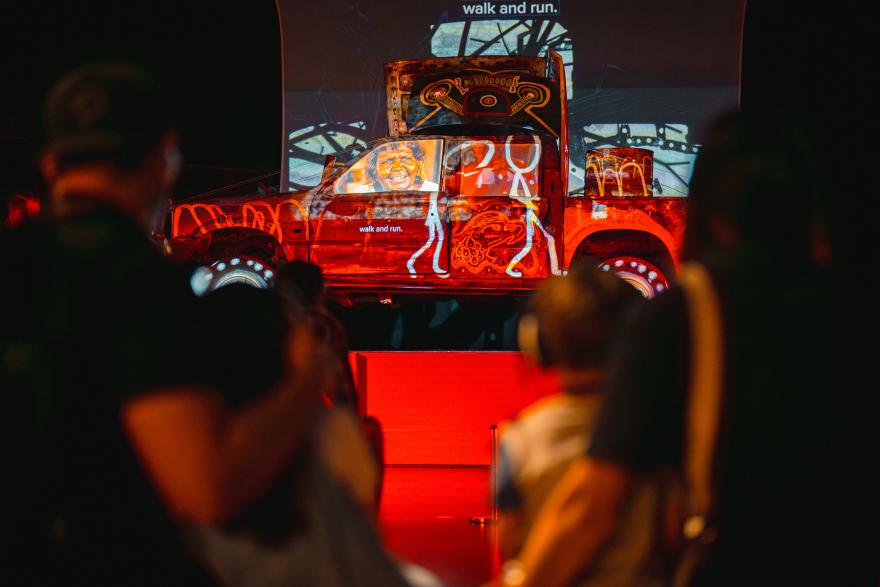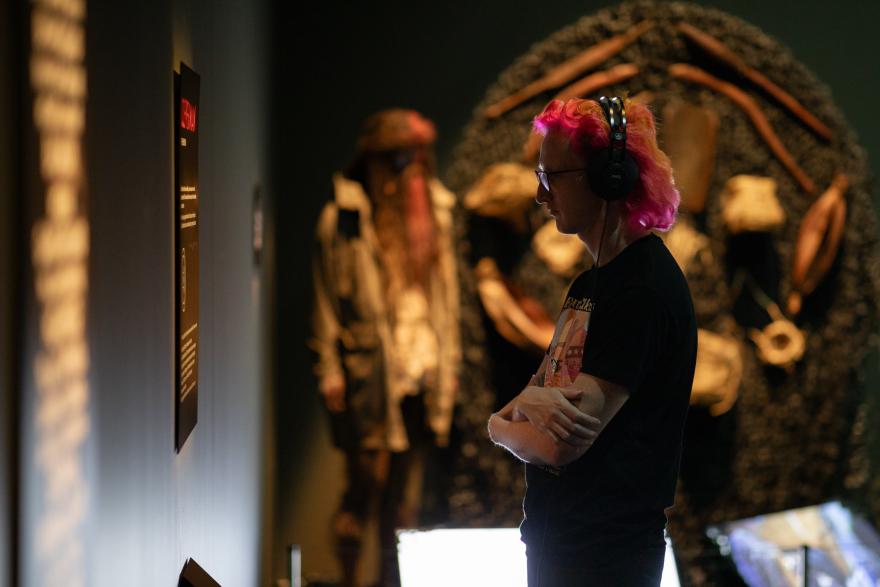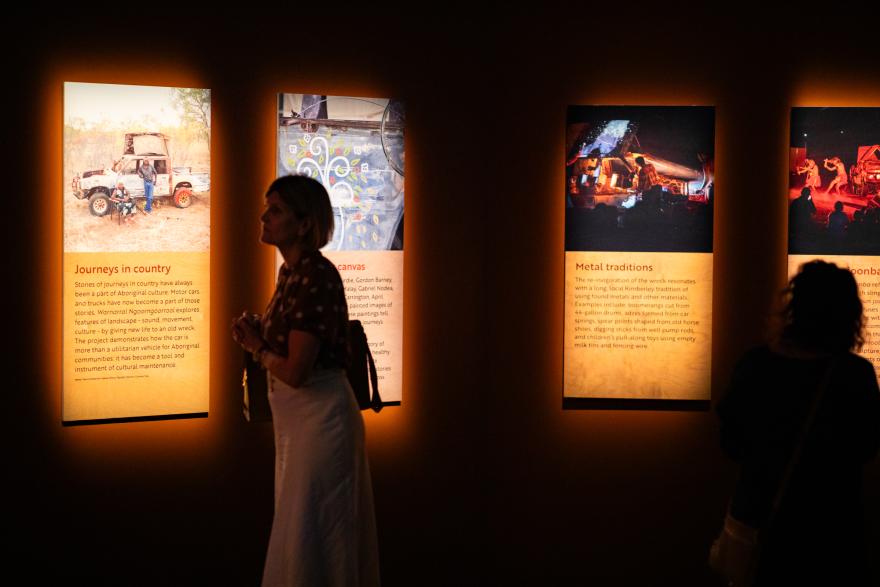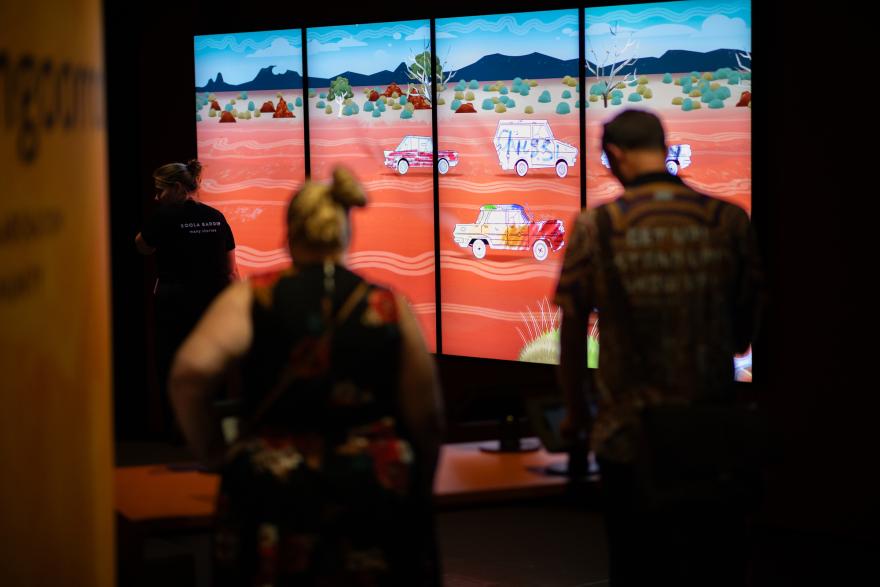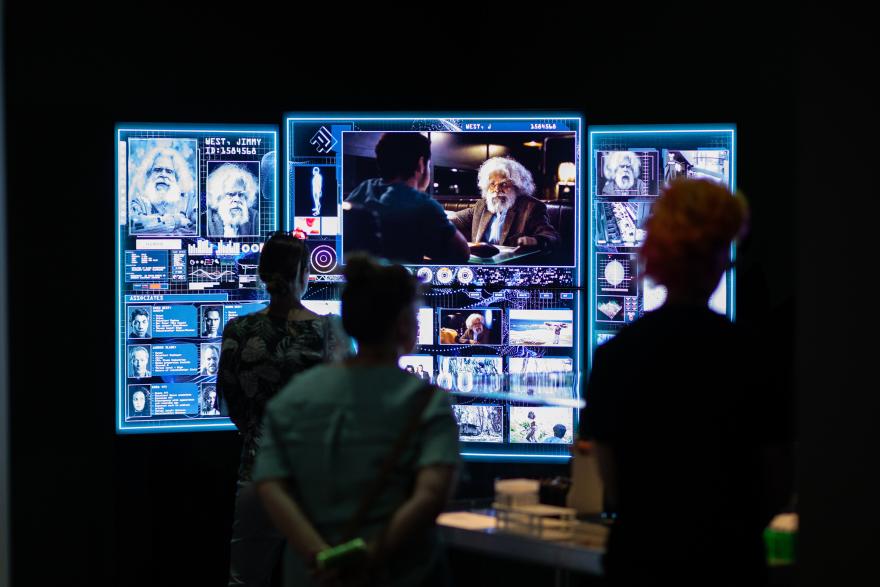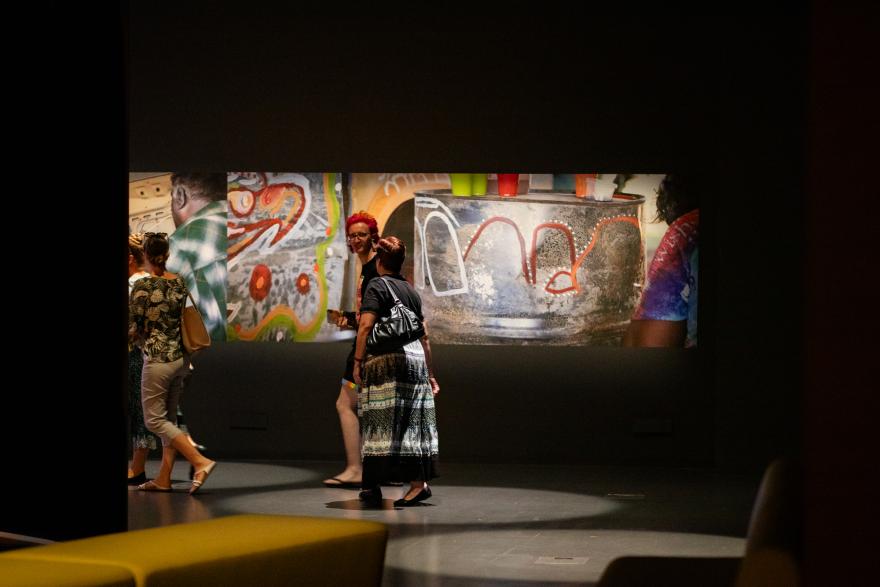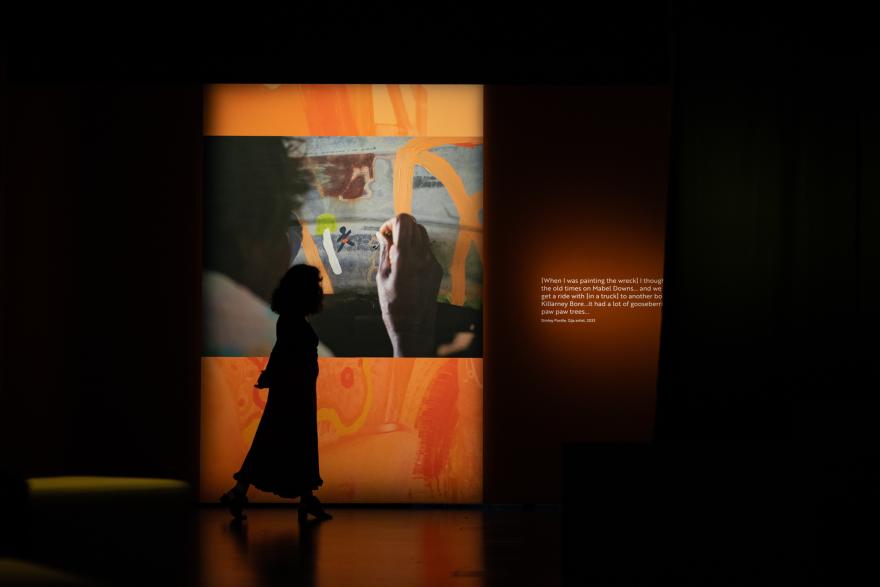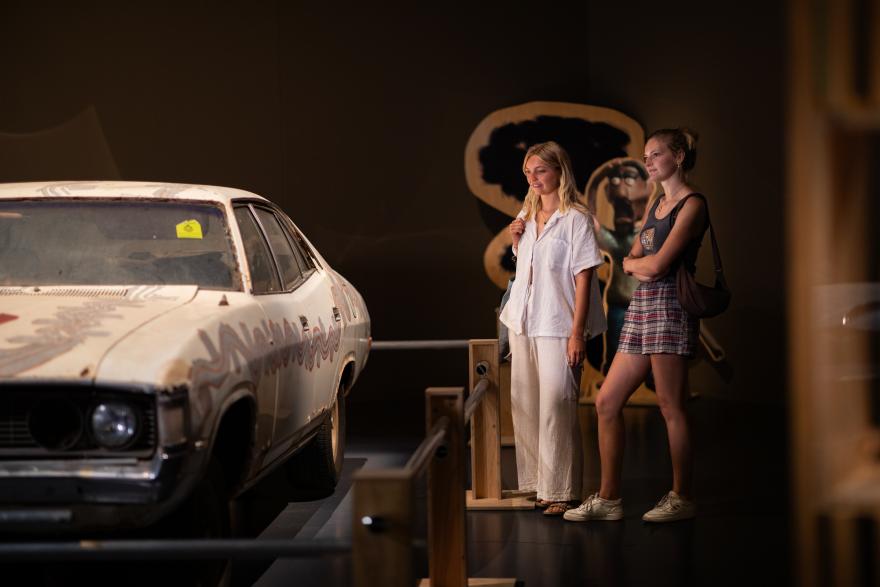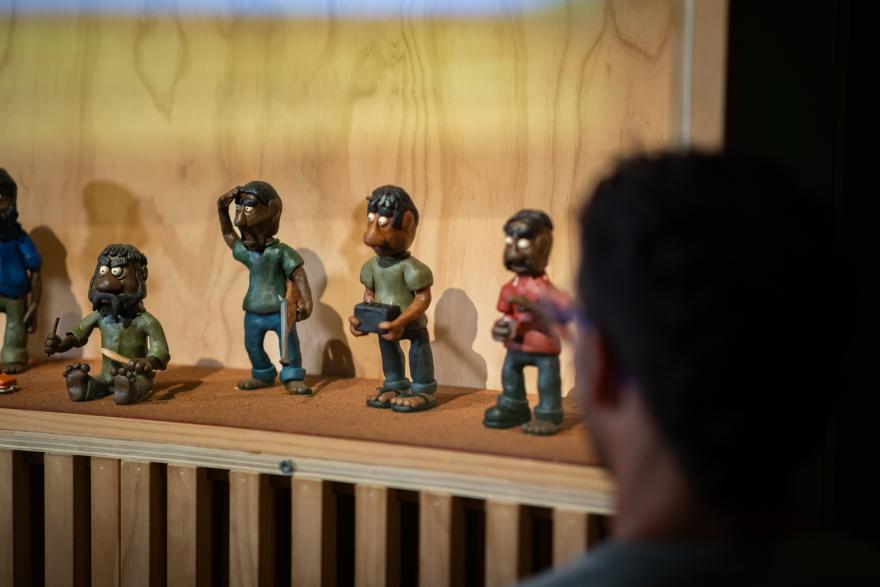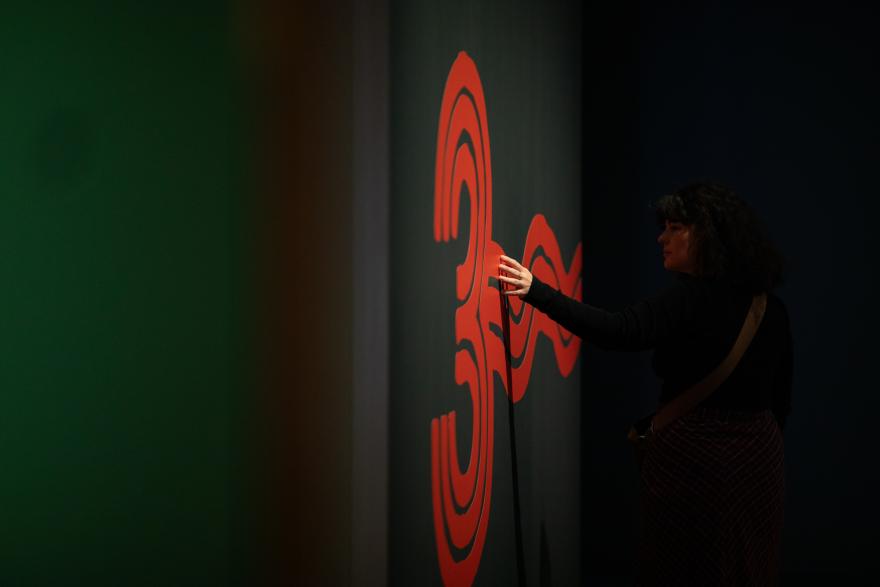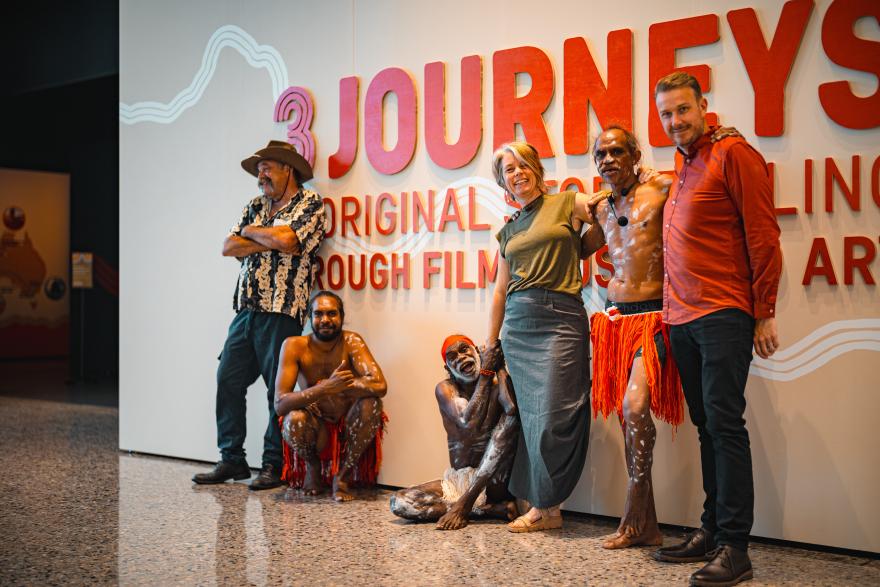 Special exhibition events
Bush Mechanics
---

Warnarral Ngoorrngoorrool
---

Cleverman | Exhibition Partners
---


Cleverman | An ACMI Touring Exhibition
---