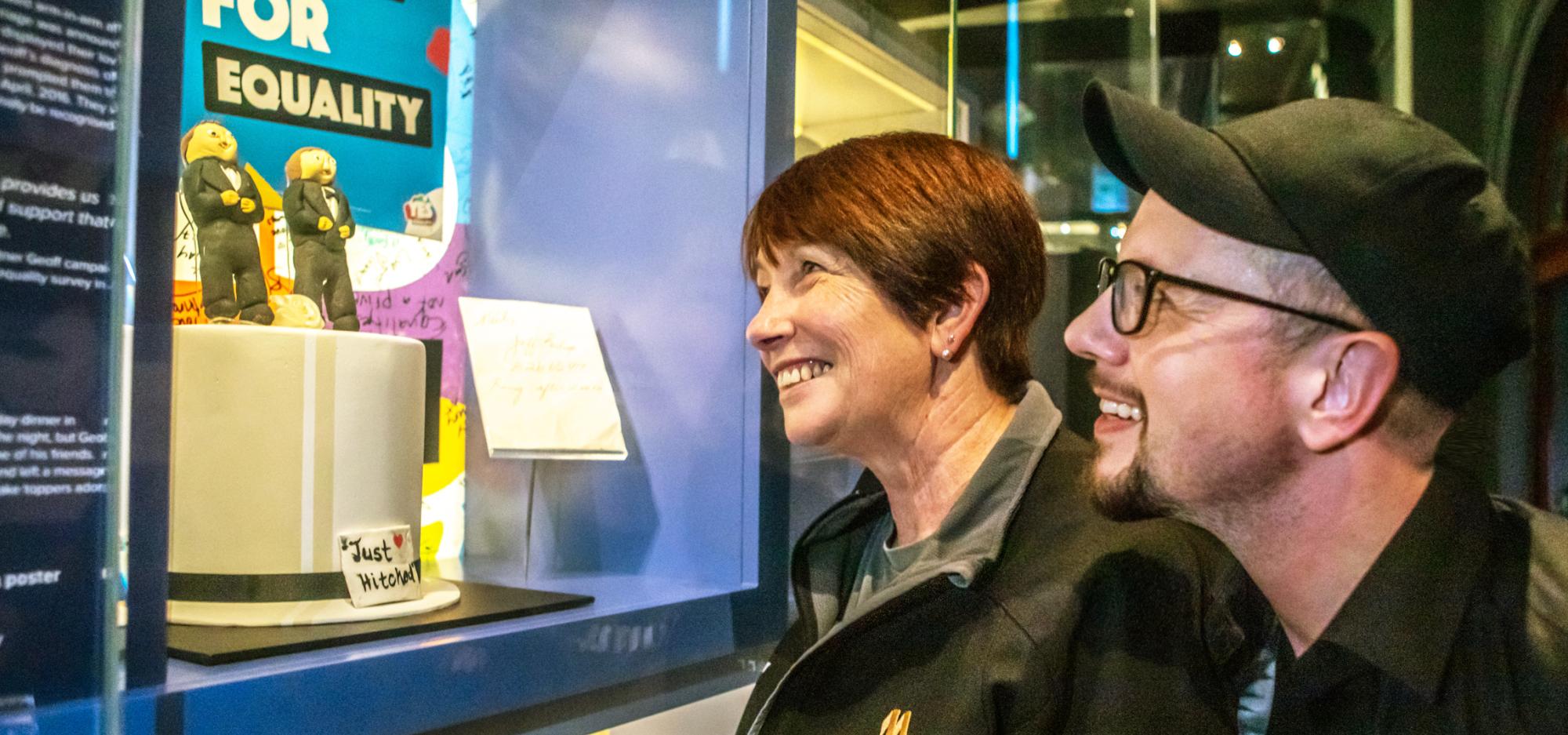 Have you ever wanted to contribute your skills, life experience, diverse background, and interests to a broader purpose, working in an inclusive and stimulating environment?
Here at WA Museum Boola Bardip, we are looking for people from a diverse range of backgrounds and communities who seek to further their own knowledge whilst also giving back to the community in meaningful ways within the Museum, with a focus on self-enrichment, and meaningful public engagement.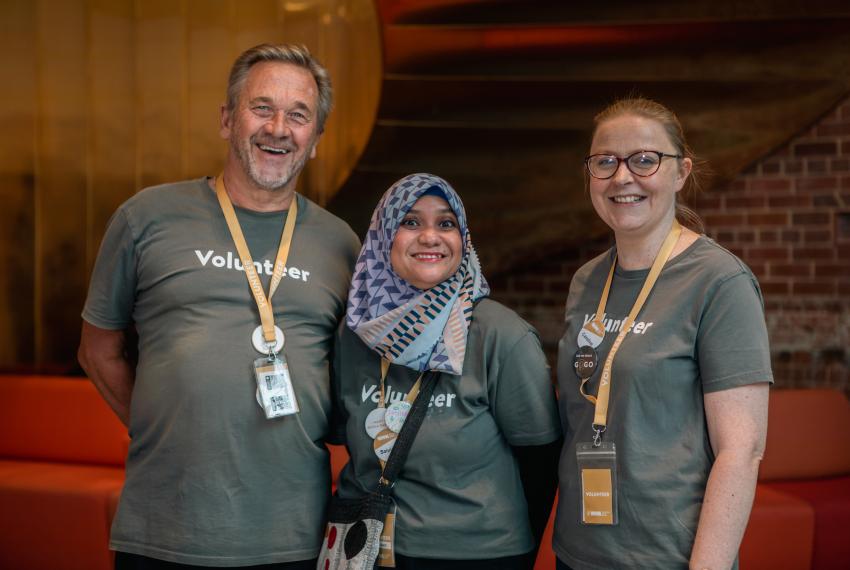 What does being a volunteer involve?
Where to begin! As a volunteer, you will have access to our regular training programs, deeper knowledge of our gallery collections, and gain opportunities to help run our broad range of ongoing community programs and facilitated visits.
This includes welcoming and caring for visitors to Boola Bardip including children and families, migrant communities, adults living with a disability and older Australians. Volunteers operate within a strong framework of safety, including child safety.
Volunteers enjoy unparalleled access to our special exhibitions whilst on shift, while enriching the experience of our guests, by assisting in day-to-day customer service and demonstrating the best way to enjoy our Gogo digital guide.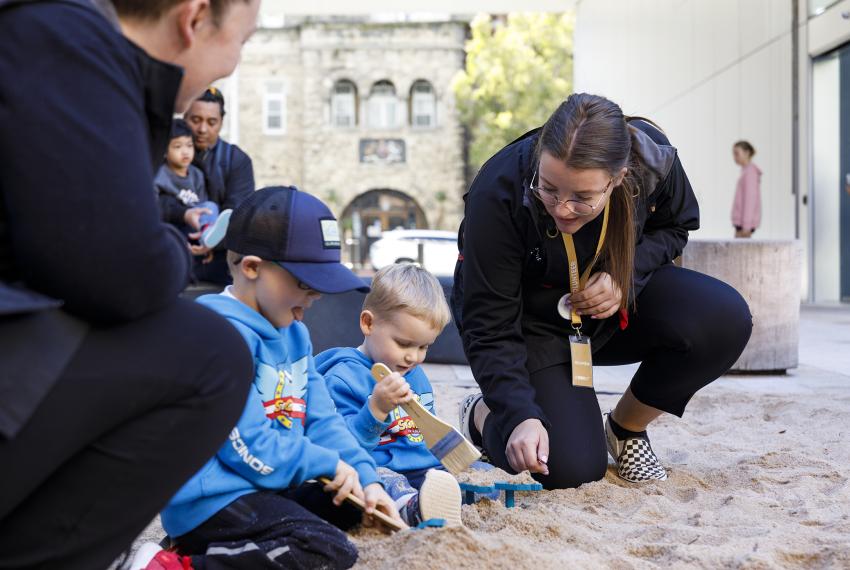 "It's nice to welcome visitors. When you go through the galleries, there is a lot to learn, there is a lot that they have not taught you through schools and you can find out the histories of so many interesting little objects"
Rene Mak, WA Museum Boola Bardip volunteer
"When you come together, you have the chance to learn together and share stories. I learn new things each time I am here, I am so interested in all the stories here, that is why I love being a volunteer."
Saiyidati Hajar, WA Museum Boola Bardip volunteer