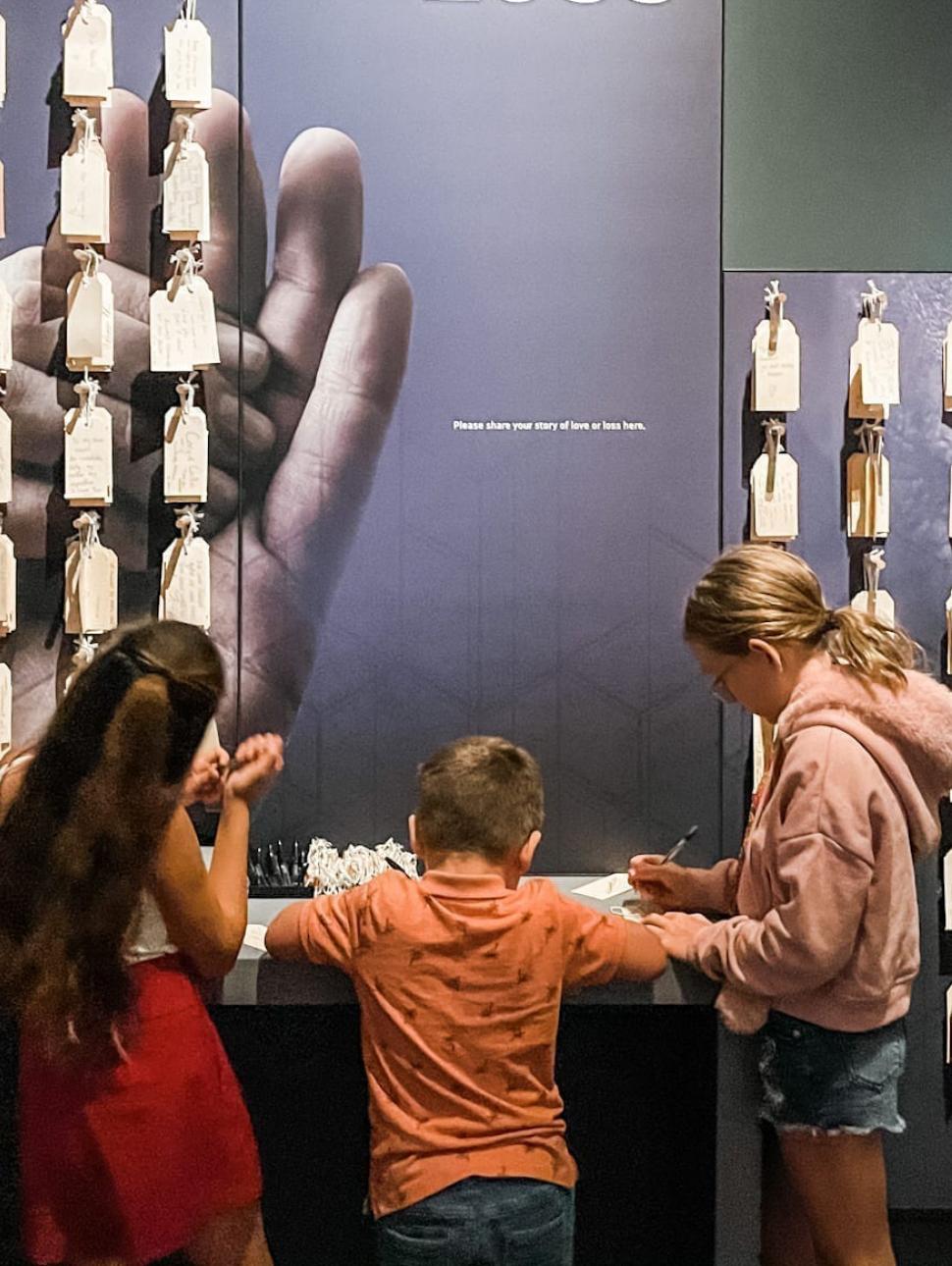 Dates
This event has now finished. Please visit
Tours & events
to see what's on at the Museum.
Friday 27 May - Friday 3 June 2022 | 9.30am - 5pm
This event has now finished. Please visit
Tours & events
to see what's on at the Museum.
Wall of Reconciliation
Come and share your thoughts on what reconciliation means to you and what actions you would take to contribute to this ongoing journey of reconciliation. 
National Reconciliation Week is about strengthening and creating positive relationships with Aboriginal and Torres Strait Islander peoples and non-Aboriginal peoples, for the benefits of all Australians. It is a time for all people to celebrate Aboriginal and Torres Strait Islander culture and acknowledge our shared histories. 
This year's National Reconciliation Week theme, 'Be Brave. Make Change' is a challenge to all Australians — individuals, families, communities, organisations and government — to Be Brave and tackle the unfinished business of reconciliation so we can Make Change for the benefit of all Australians.
What will you do to Be Brave and Make Change?