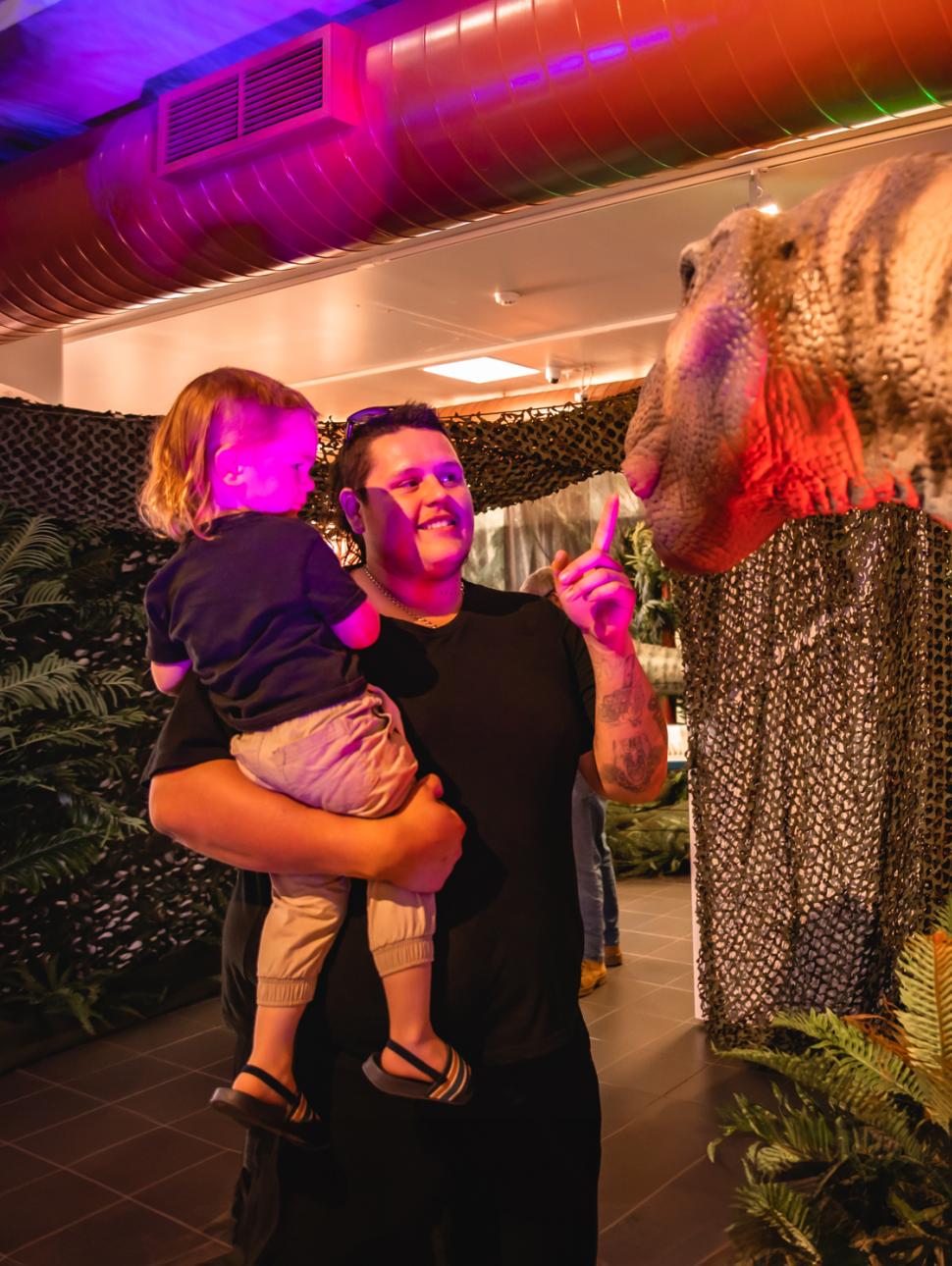 Dates
Tuesdays and Thursdays | 9.30am - 10am
During Dinosaur Explore exhibition 
Dates
-
-
-
-
-
-
-
-
-
-
-
-
-
-
-
-
-
-
-
-
-
-
-
-
Cost
Standard | $15
Concession | $12.50
Junior (5 – 14) | $10
Junior (4 & under) | Free
Family | $40
Membership
Friend Members receive 30% off ticket pricing for this event.
Super Fans receive 15% off ticket pricing for this event.
Be at ease in a comfortable environment that supports children and adults with Autism and specific sensory needs.
During our quiet sessions of Dinosaur Explore: Lost Creatures of the Cretaceous, the exhibition will be temporarily modified for a gentler sensory experience. These sessions feature minimal dinosaur noises, dim lighting, and minimal dinosaur movement.
All ages are welcome. Children must be accompanied by an adult guardian.
---
The Museum of Geraldton welcomes visitors of all abilities. We aim to provide an inclusive, accessible and enjoyable experience for everyone.
For further information, please contact 9431 8393 or geraldton@museum.wa.gov.au
Related exhibitions
145–66 million years ago, the Earth was a very different place. With your cameras at the ready, prepare to enter a world ruled by dinosaurs!