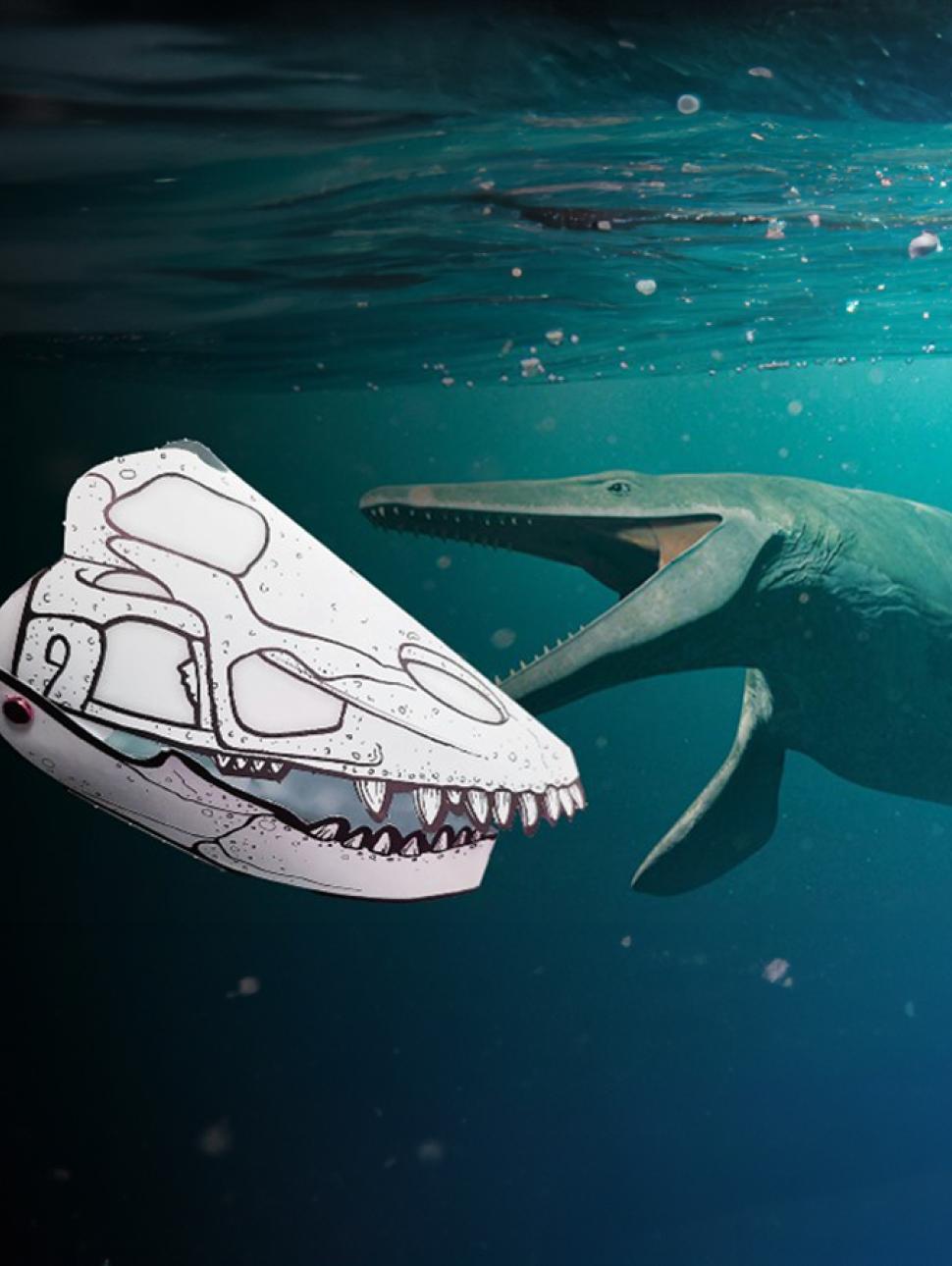 Dates
Saturday 16 December - Sunday 28 January | 9.30am - 3pm
Drop-in activity
Dates
-
-
-
-
-
-
-
-
-
-
-
-
-
-
-
-
-
-
-
-
-
-
-
-
-
-
-
-
-
-
-
-
-
-
-
-
-
-
-
-
-
-
-
-
Cost
$2 per activity | Drop-in
Open wide! Create a jaw dropping mosasaur snapping skull.
Mosasaurs roamed and ruled the oceans of the Late Cretaceous, with snake-like, double-hinged jaws that allowed them to swallow prey whole.
These aquatic giants weighed up to 10 tons and constantly shed their teeth like sharks.
Put your paleontological papercraft skills to the test these holidays with this mosasaur snapping skull. 
---
Please note, all required materials are provided.
Related exhibitions
145–66 million years ago, the Earth was a very different place. With your cameras at the ready, prepare to enter a world ruled by dinosaurs!