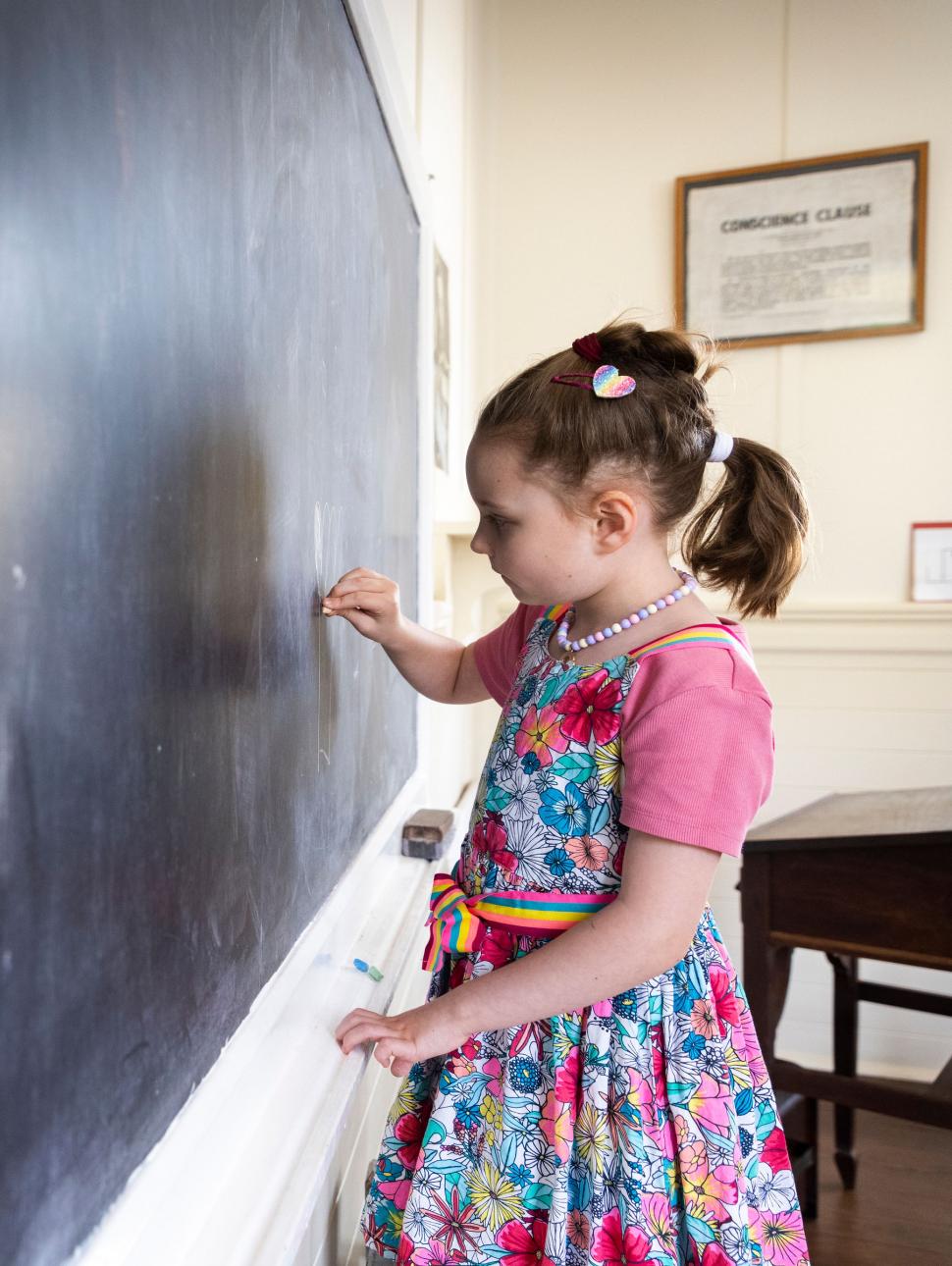 Curriculum
Historical knowledge and understanding
Cost
Costs apply
If a facilitated program is cancelled within 14 days of the scheduled visit, you will still be required to pay the full price of the excursion.
Explore the past and experience what school was like for your great-grandparents.
Curriculum links
Historical knowledge and understanding: How changing technology affected people's lives (at home and in the ways they worked, travelled, communicated, and played in the past)
---
Resources
---
COVID-19 Education update
Please take the time to read our COVID-19 Education update to find out what the Museum is doing and any impacts this may have on your planned excursion.