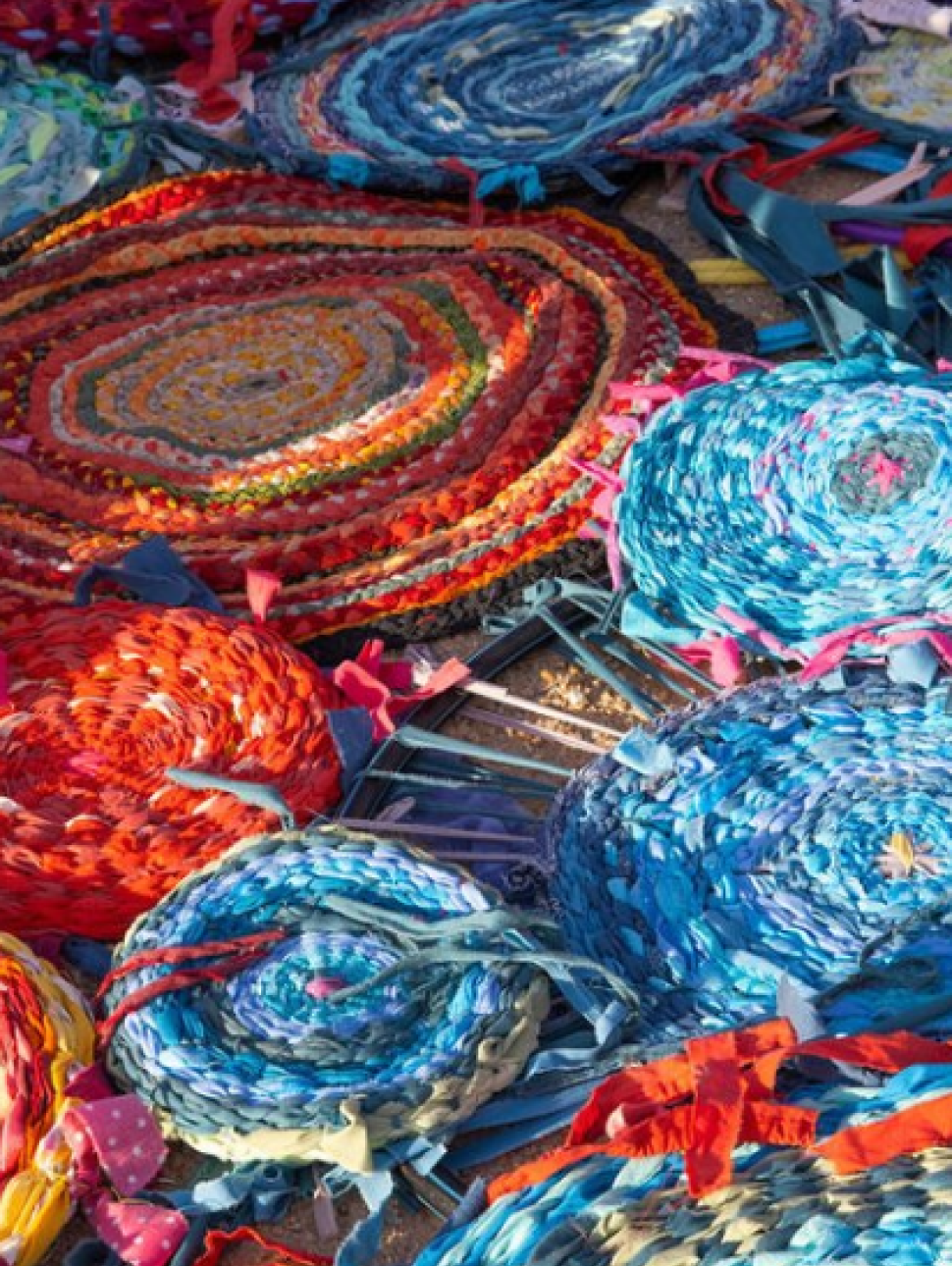 Reclaim the Void – Albany Rug Hub
Dates
Every second Saturday | 10am - 1pm 
Starting 1 July 2023
Join Reclaim the Void, an inspiring cross-cultural project that aims to heal a scarred physical and cultural landscape caused by mining in Leonora, Western Australia. 
The newly-formed Albany Rug Hub will meet fortnightly on Saturdays in the Co-Op Building at the Museum. We're creating a large-scale artwork, made of handmade circular rag-rugs, to "seal" a mining pit while sharing the story of the Tjukurrpa of the country. 
Become part of this inspiring journey, contributing your own rugs with stories, poems, images, and words. Let's create a tapestry of diverse voices, caring for country and its custodians.
No experience is needed. Just bring completed rugs, Hub looms, and plain-coloured sheets or doona covers (cotton, no patterns). Join us for a day of weaving and restoration. Tea and coffee supplied - we ask for a gold coin donation.
Partner: Reclaim the Void 
---
More information:
Join us this Saturday for a productive day at the Hub! We'll be making looms, completing unfinished rugs, and starting new projects by ripping and weaving. We're also seeking expressions of interest from those interested in joining the coordinating team. 
Albany Rug Hub will continue meeting every second Saturday, starting 1 July.