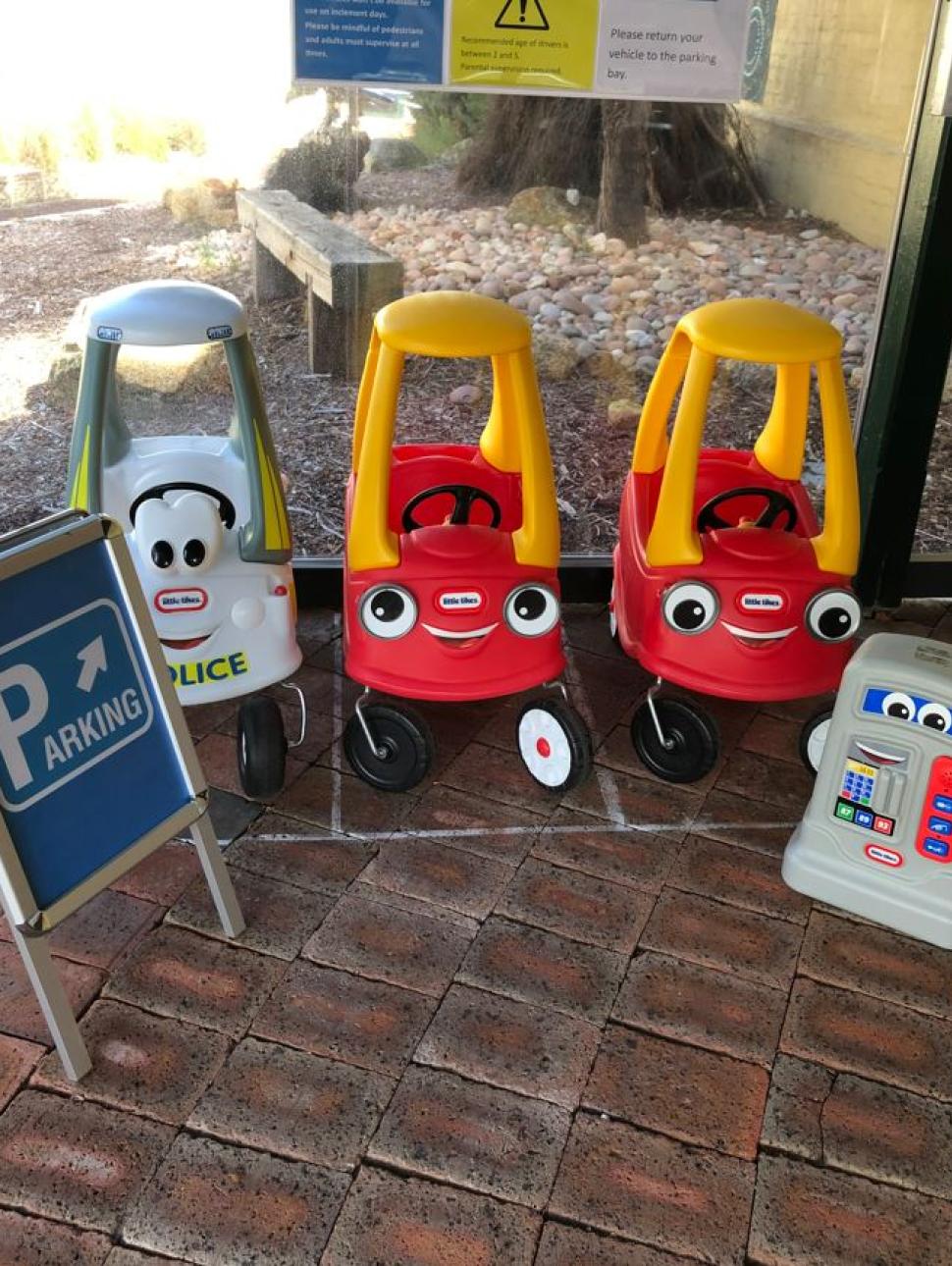 Dates
Saturday 18 February - Sunday 18 June 2023 | All day
It's time to zoom through the Museum! 
We've parked some cars just for little drivers between the ages of 2 and 5 years in the Museum's portico and arranged miniature road safety signs around the lawn.
Bring along your little drivers can have fun zooming around the grounds of the Museum and learn the basics of road safety with parents and caregivers. Our signs and working traffic lights give a great introduction to the concept of road safety and awareness.