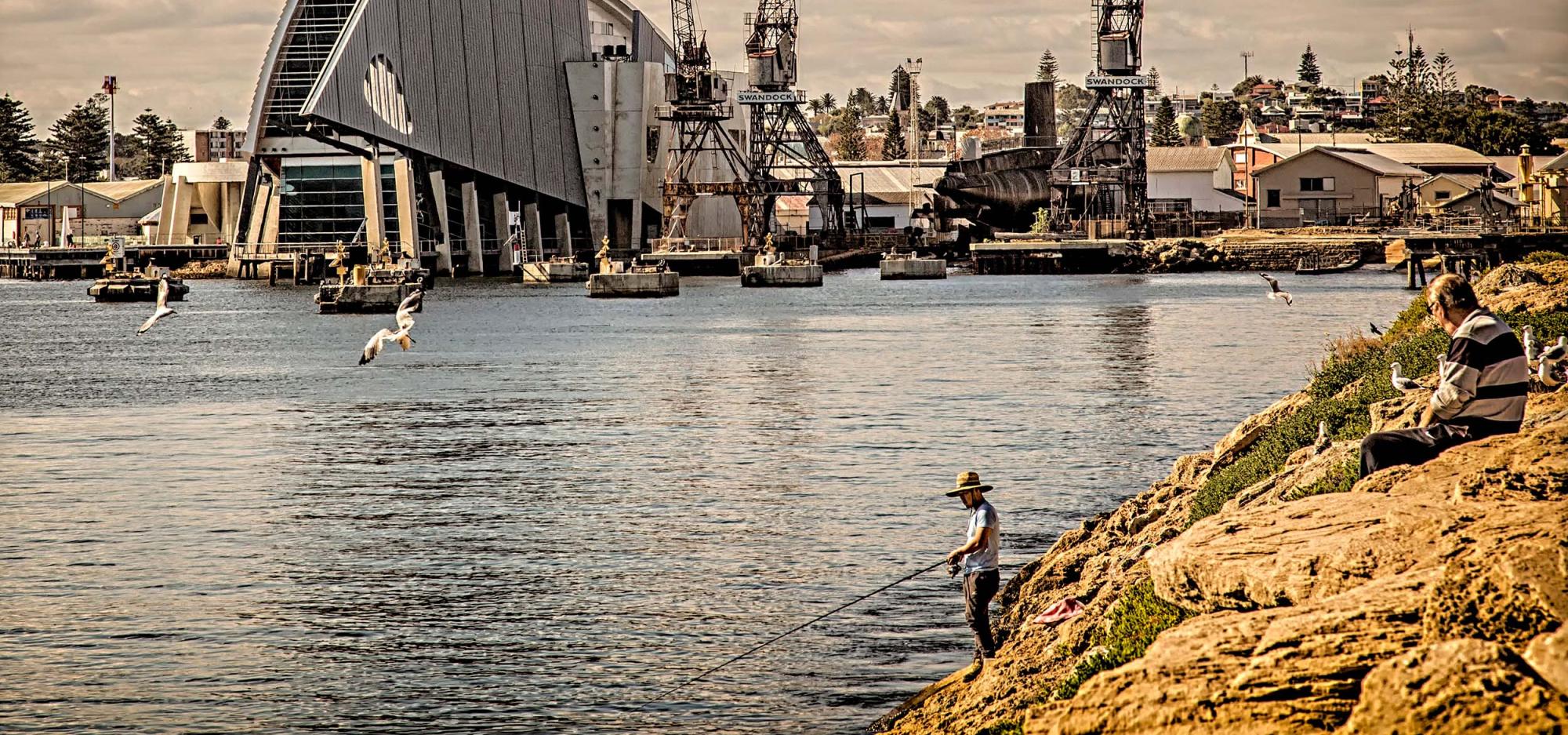 Fremantle Harbour, 17 Years of Digital Photography
Tickets
Free exhibition | WA Maritime Museum entry fees apply
This exhibition has now finished. Please visit
Exhibitions
to see what's on at the Museum.
A community photographic exhibition focusing on Fremantle's Victoria Quay, prompting visitors to reflect on the buildings, landmarks and people who work in and visit this vibrant and evolving precinct in the Port City.
About the photographer, David Nicolson
Ever since my arrival in West Australia in 1954 on the Orcades, I have been a frequent visitor to Fremantle harbour. In the early days they were with my father who served in the Merchant Navy during the Second World War. More recently I have visited using my digital camera and this exhibition shows the results of these excursions. The images date back to 2004 when digital cameras were starting to really make their presence felt. The latest are taken with a 'state of the art' camera which is reflected in the improved quality of the images. The harbour is one of my favourite places to visit since there is always something new and exciting to see and capture.
Supported by WA Maritime Museum, DCN Photography, Leederville Cameras and Omnitronics.
Image: David Nicolson