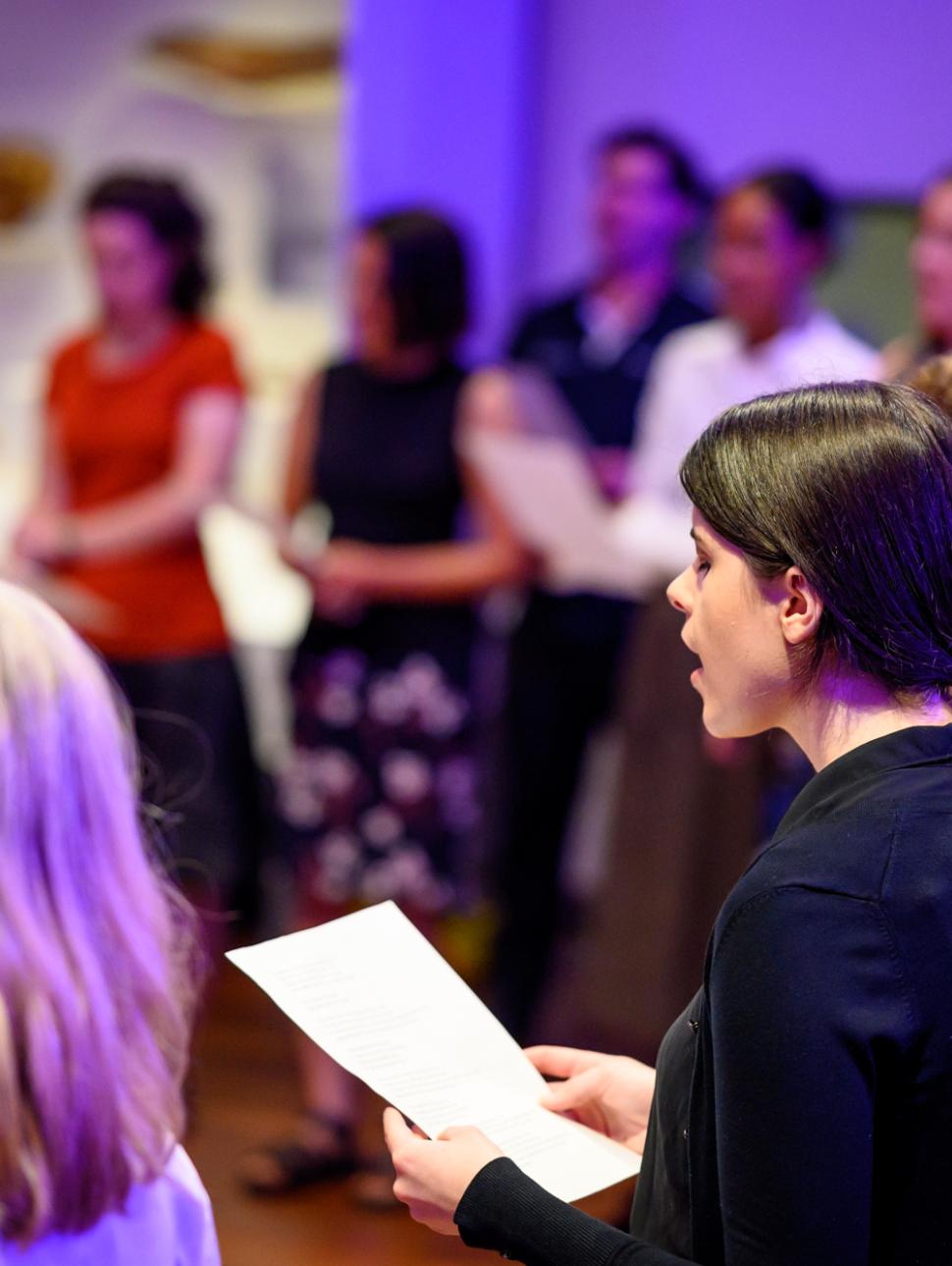 Dates
This event has now finished. Please visit
Tours & events
to see what's on at the Museum.
Rehearsal
Monday 22 May | 8.30am - 9.30am
Rehearsal and recording
Friday 26 May | 8.30am - 9.30am
This event has now finished. Please visit
Tours & events
to see what's on at the Museum.
Let your voices soar and connect with this year's National Reconciliation Week theme Be a Voice for Generations.
You are invited to join the Fremantle Museums Choir, uniting in harmonious melodies to make a meaningful contribution during National Reconciliation Week 2023.
Be a Voice for Generations encourages all Australians to be a voice for reconciliation in tangible ways in our everyday lives – where we live, work and socialise. For the work of generations past, and the benefit of generations future, act today for a more just, equitable and reconciled country for all.
Local singer-songwriter Carus Thompson will lead the choir on guitar and in song.
All singing abilities are welcome. Shake off your Monday morning blues, then finish the week on a high note and sing your heart out in this important week.