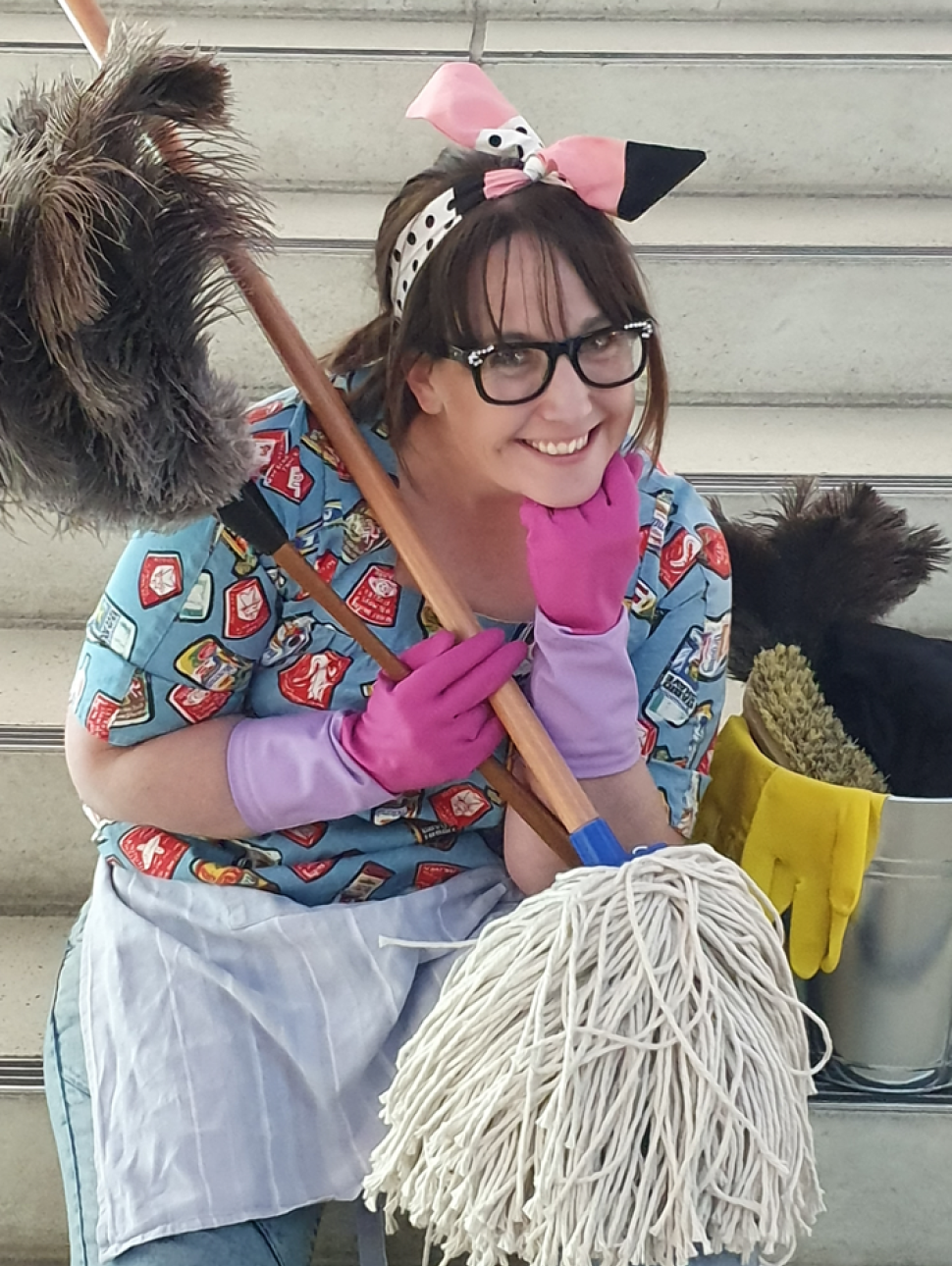 Freo, from filthy to fabulous: Performance Tours
Dates
This event has now finished. Please visit
Tours & events
to see what's on at the Museum.
Thursday 5 - Sunday 15 January 2023 | 11am & 1pm
Ages
Recommended for ages 6+
Cost
Included with General Admission
Bookings are required for groups of 10 or more
Age
Recommended for ages 6+
This event has now finished. Please visit
Tours & events
to see what's on at the Museum.
Doris LOVES telling stories, and now the Museum has finally given her a tour of her own to lead!
Join Doris during these school holidays on her one-woman cleaning mission as she paints you a picture of everyday life in this dirty old town, and how Freo has evolved from filthy to fabulous.
Doris is planning to 'spill the tea' on Fremantle's past because Freo has some dirty secrets hiding in the bins and wastebaskets of history! Plague, pests and poo stories – Freo has all of this and more!
Expect plenty of laughs, interactive challenges and more. Let's have some good clean fun! 
---
This character performance tour is family-friendly and suitable for rascals of many ages. Recommended for ages 6 and up.
Related exhibitions
Explore Fremantle through sweeping panoramas taken from the 1800s to the modern day.