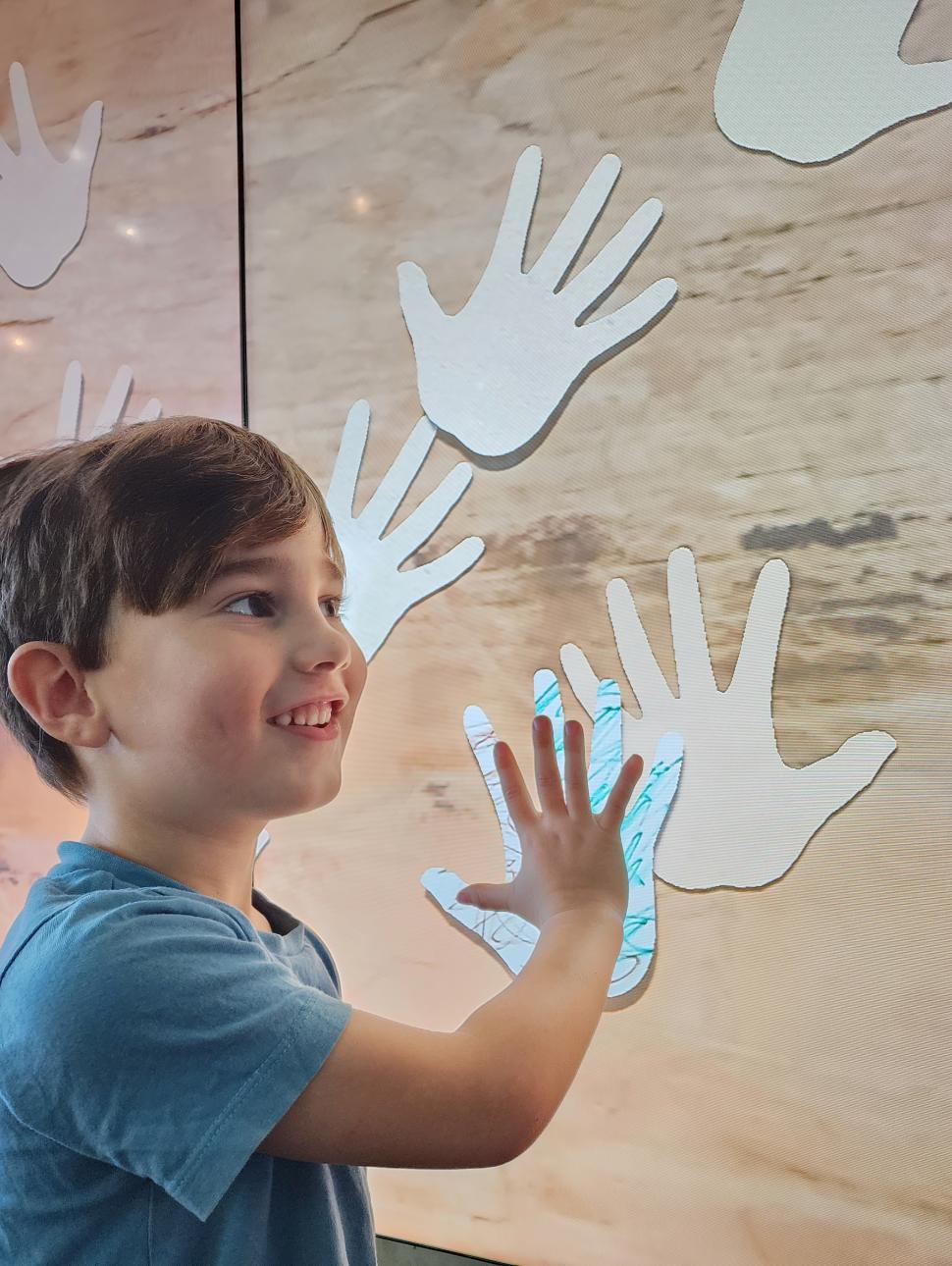 Dates
This event has now finished. Please visit
Tours & events
to see what's on at the Museum.
Saturday 27 May - Saturday 3 June 2023
Cost
Free | Included with General Admission
This event has now finished. Please visit
Tours & events
to see what's on at the Museum.
This year's National Reconciliation Week theme is 'Be a Voice of Generations'.
National Reconciliation Week encourages all Australians to be a voice for reconciliation in tangible ways in our everyday lives – where we live, work and socialise. 
As we celebrate National Reconciliation Week 2023, we invite you to join us and add to the digital Sea of Hands as you reflect on this important week.
Hands have been imaged by Aboriginal people from ancient times. These hands exist as traces in the landscape that reach out across time and within space to remind us of the most human connections to ancestors. 
Decorate your own hand, place it on our digital screen and make a mark for reconciliation this year!