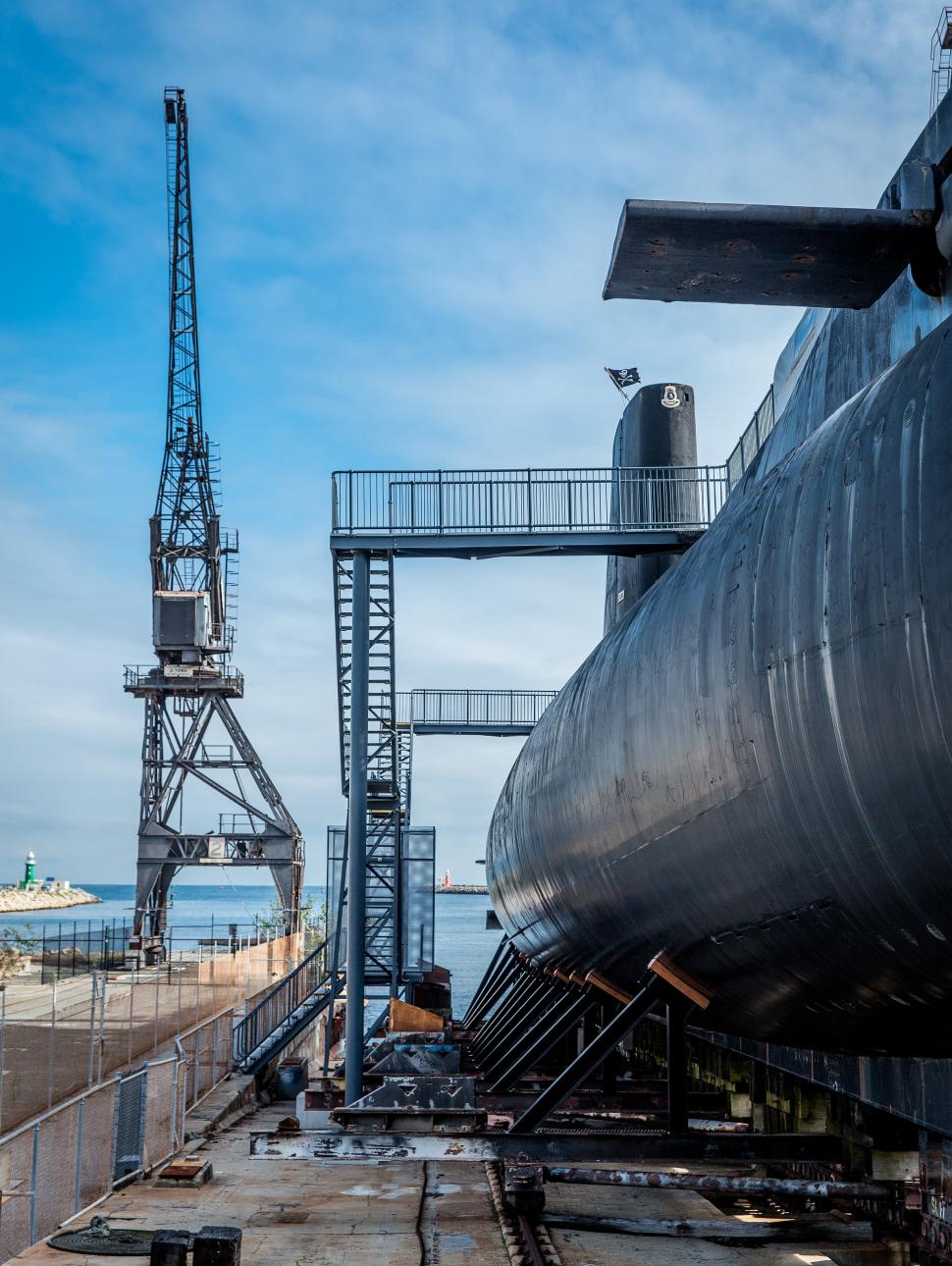 Submarine Slipway & HMAS Ovens Exterior Tour
Dates
Tour available on request
Tour Fremantle's historic World War Two submarine slipway with our expert volunteers. This tour includes an up-close look at the exterior of the authentic Cold War-era Submarine HMAS Ovens.
The exterior tours are accessible for visitors who have mobility requirements or are otherwise unable to access the interior of the submarine due to the confined spaces and stairs.
Visit Submarine HMAS Ovens Tour for further information about the interior tour.
---
Please note that tours are subject to availability, express your interest at the link above.
Site accessibility information can be found on the main WA Maritime Museum page.