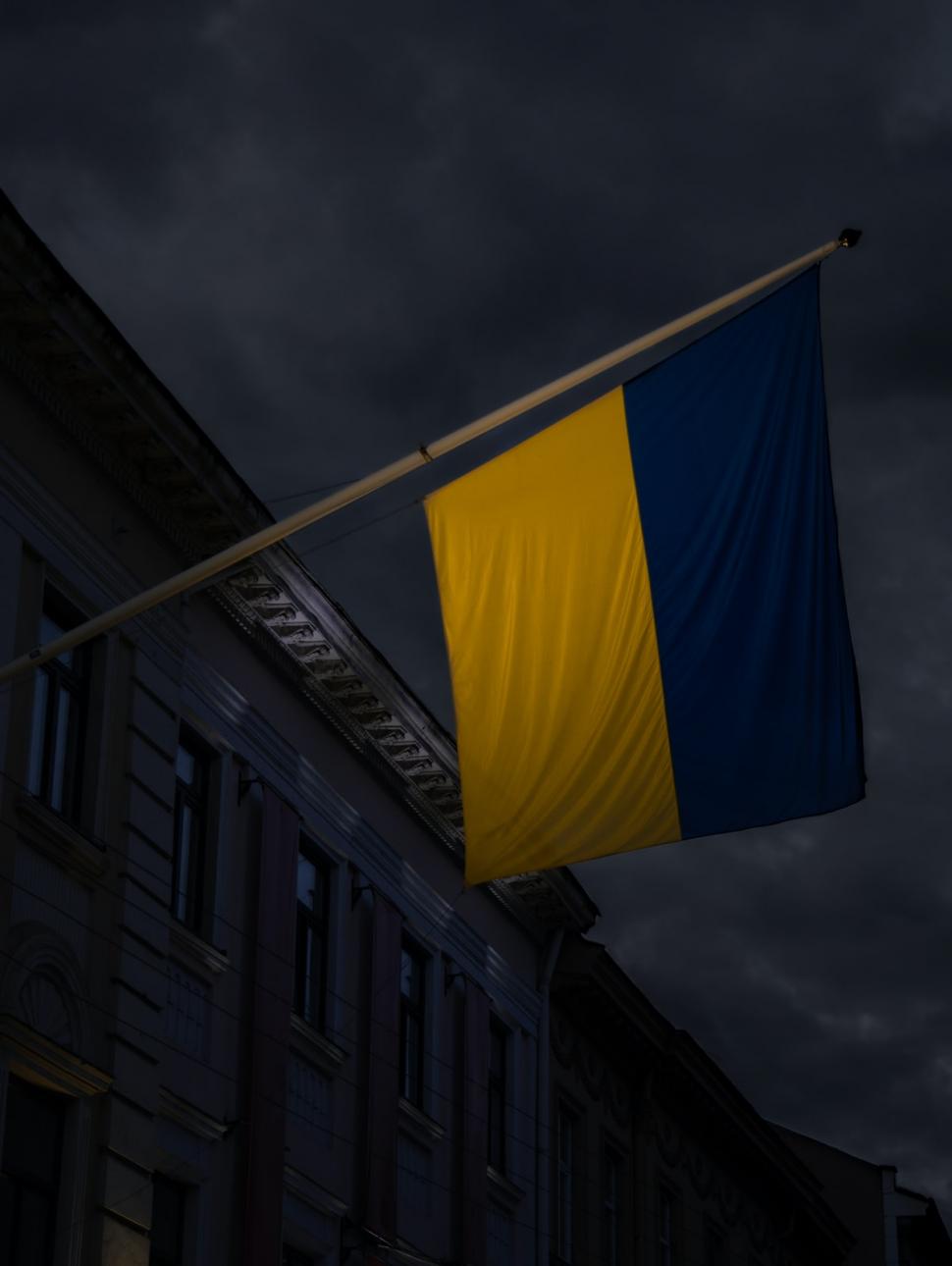 Ukraine 1932 and Ukraine 2022
Dates
This event has now finished. Please visit
Tours & events
to see what's on at the Museum.
Sunday 27 November | 2pm – 3pm
This event has now finished. Please visit
Tours & events
to see what's on at the Museum.
Ukraine 1932 and Ukraine 2022 will provide a visual snapshot of the history of Ukraine, leading up to the famine genocide of 1932-1933, the genocide, called the Holodomor. Footage of Ukraine before the current invasion will be included to showcase how Ukraine emerged after many turbulent years, to the country it became before the February invasion by Russia.
The invasion of Ukraine and it's effect on the nation will be covered with vision of major cities, before and after. Dr Melnyczuk will provide current facts about the genocide statistics and effects on Ukrainians, especially children, displaced by the invasion. The presentation will conclude with the National anthem by children from Ukraine.
A special examination of the 2022 painting by Mr Jose Baccarezza depicting a mother and child escaping the invasion of Ukraine with the painting 'Mother and Children 1932''.
Presenter:
Dr Melnyczuk Morgan is an academic scholar previously of the University of Notre Dame. Her Doctoral research and interviews based upon Stalin's genocide famine of 1932 - 1933 in Ukraine reflected research and the eyewitness testimonies of Ukrainians in Western Australia who lived through it. Her subsequent publication of Holodomor: Silenced Voices of the Starved Children, won an IPPY Gold medal award in New York 2019.
She is currently supporting and monitoring the efforts of the The Australian Federation of Ukrainian Organisations  WA branch, with all efforts to raise funds for aid to Ukraine and locally assist and integrate displaced people arriving from Ukraine.
---
Content note: This lecture covers themes and imagery that may be distressing.
Recommended age 15+. Visitors under the age of 15+ must be accompanied by a parent or adult guardian.