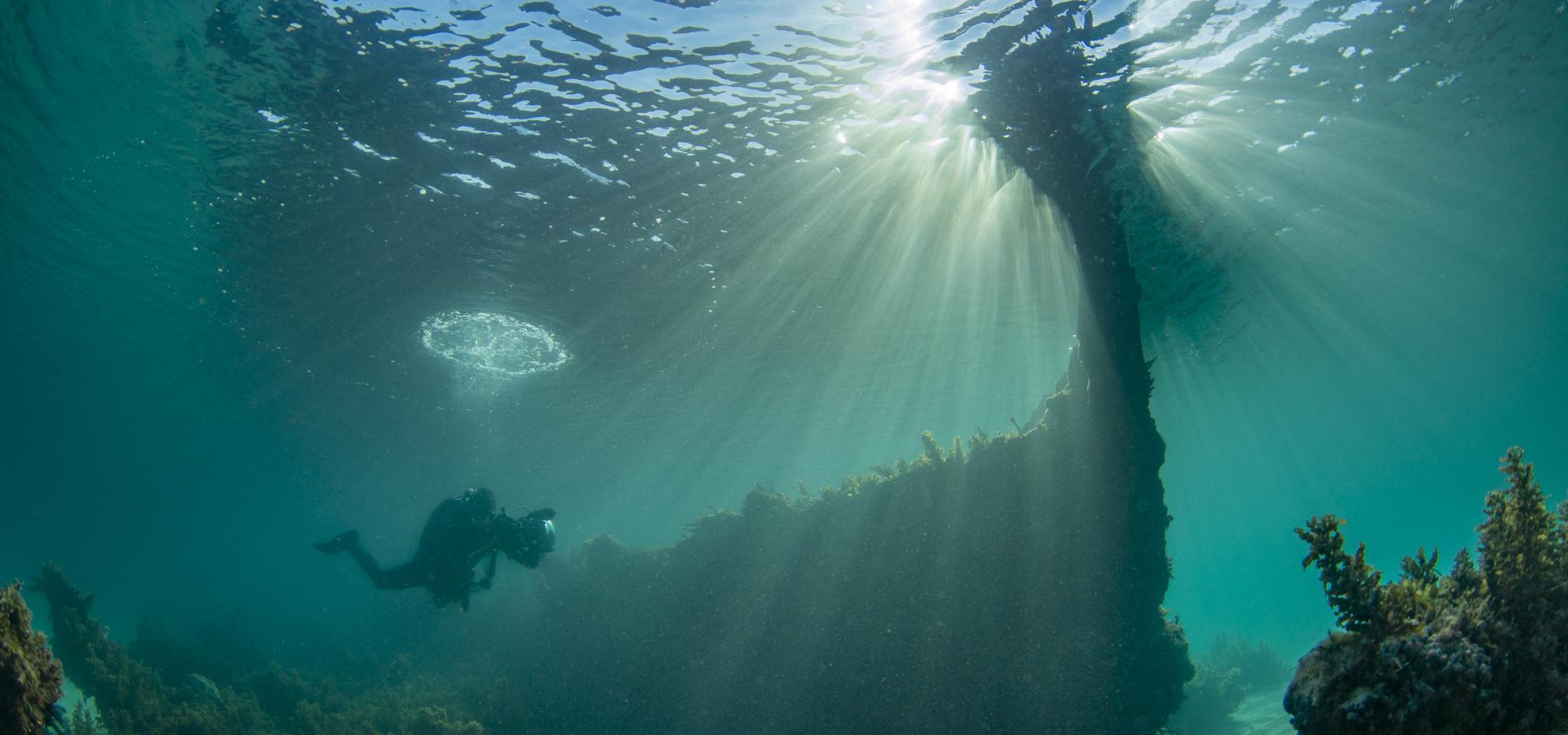 Submerge yourself in the unique marine environment of Derbal Nara Cockburn Sound.
Explore the temperate waters of the 100km2 sound which extends from Fremantle to Point Peron and out to Garden and Carnac Islands.
Delve into its diverse underwater habitats of rocky outcrops, reefs and seagrass meadows to man-made structures like jetties, wrecks and seawalls. Here you will find creatures big and small, amazing behaviour and a fragile ecosystem like no other on earth.
Share in the beauty and wonder of what's below the surface of Cockburn Sound.
The WA Shipwrecks Museum presents an exhibition from the Western Australian Underwater Photographic Society.