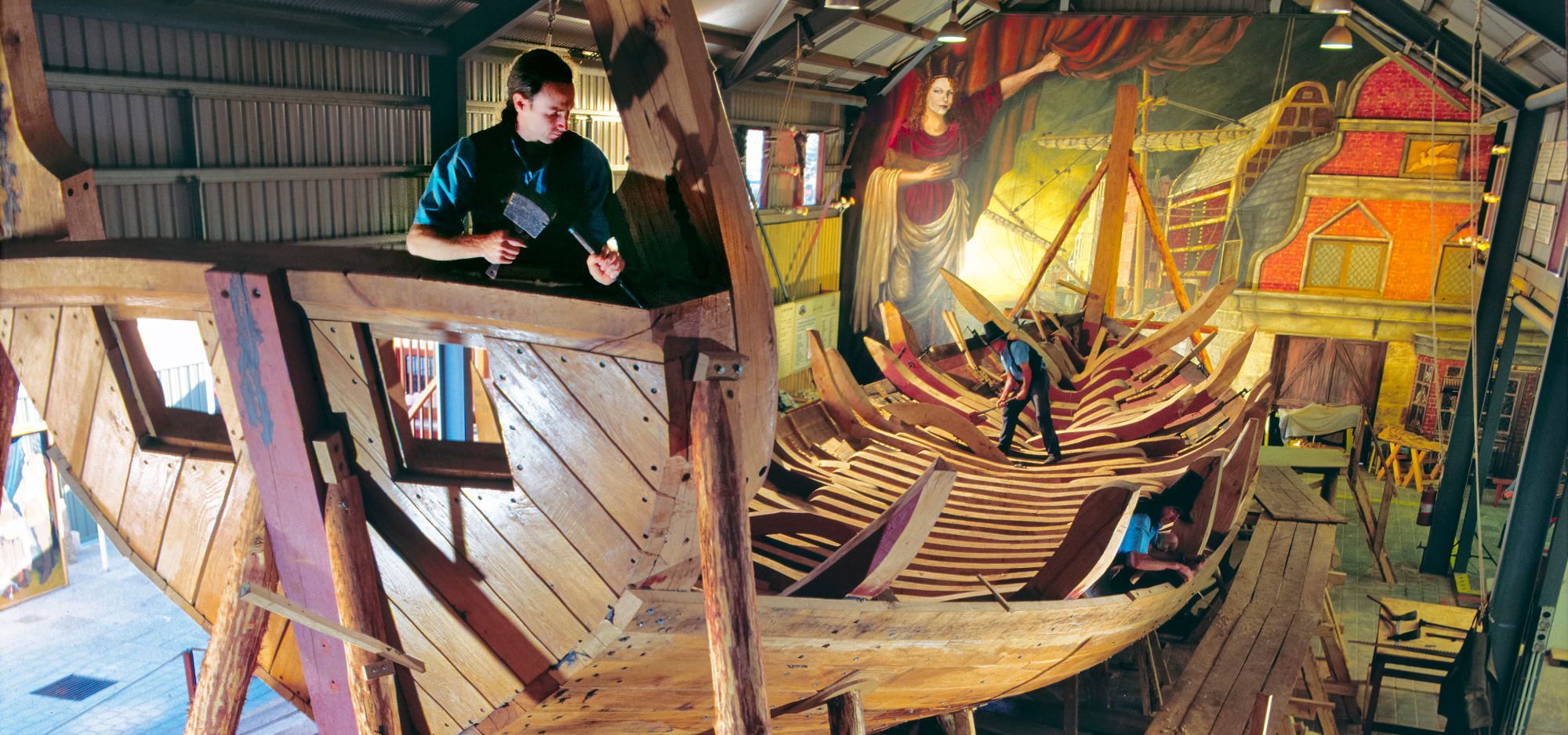 Wooden Boat Building in WA
Tickets
Free exhibition
Location
Community Exhibition Gallery
This community exhibition, presented by the Dutch Australian Foundation, highlights the importance of wooden boat building in Western Australia, and marks the 25th anniversary of the construction of the Duyfken replica in Fremantle.
Including selected images and objects, this exhibition reflects examples of wooden boat building in this state, from the early 1700s to the present day.
Discover the intriguing story behind the sloop, built by survivors of Zeewijck, after it was wrecked in the Abrolhos Islands in 1727.
Learn about instances of shipbuilding occurring at King George Sound in 1827 and the Swan River Colony from 1829, including repairs to HMS Success when it ran aground near Carnac Island in 1829.
Uncover stories of wooden boat building in regional WA for the purposes of whaling in Albany, fishing in Geraldton and pearling in Broome, and the importance of wooden boat building in other cities of Western Australia.
Marvel at the skill and expertise of shipwrights who were involved in building Endeavour and Duyfken replicas and the many volunteers who supported them.
Wooden Boat Building in WA is a free exhibition, proudly presented by the Dutch Australian Foundation, with support from the Western Australian Museum.
---
The Dutch Australian Foundation offers special thanks to exhibition sponsors the Dutch Ministry of Foreign Affairs, through the Embassy of the Kingdom of the Netherlands in Australia, the City of Fremantle, and Fremantle Ports.

Image: Robert Garvey
Special exhibition events
Monday 17 January – Friday 21 January 2022
10.30am – 12.30pm
Take the 'build-a-boat' challenge to create a floating sculpture and let your imagination set sail.