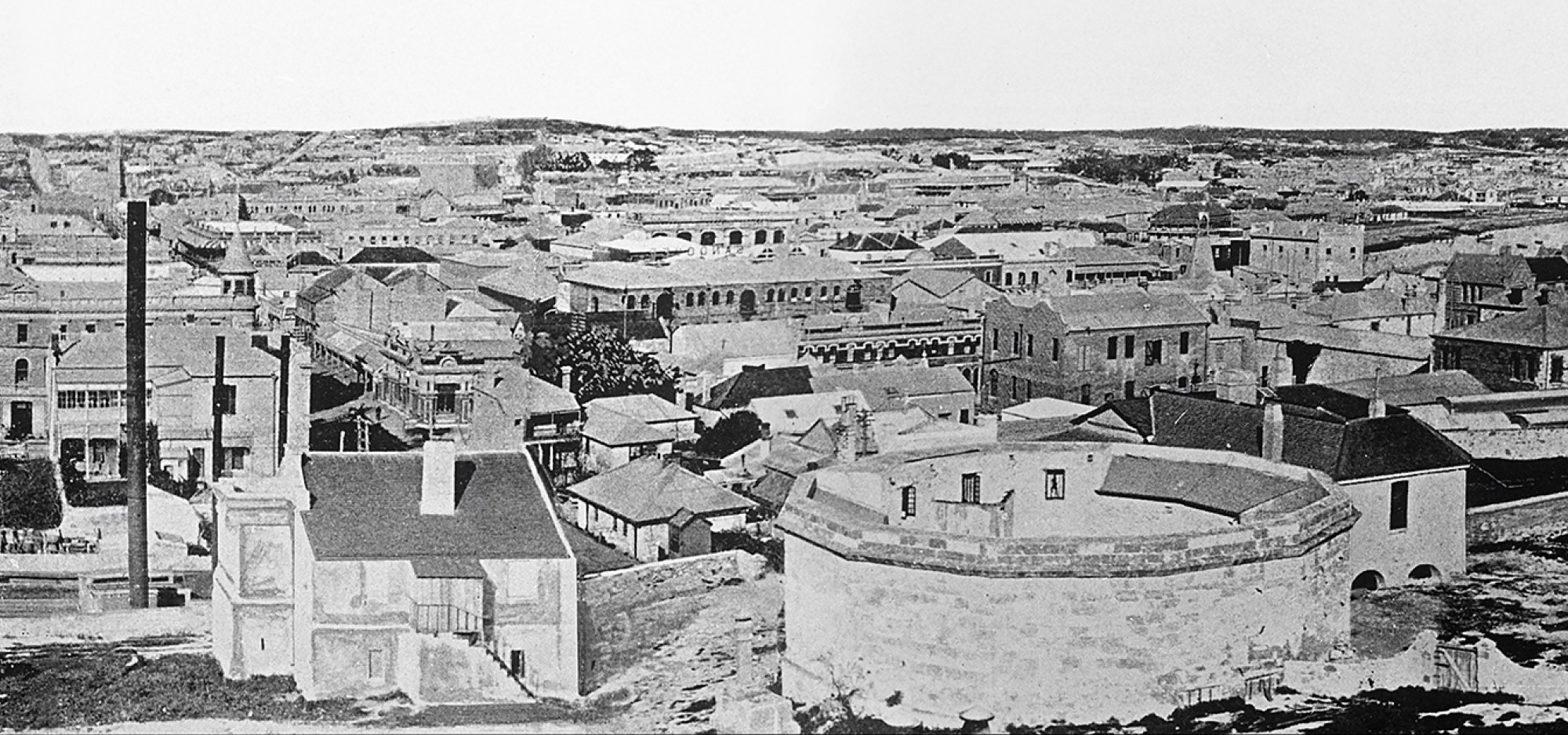 Walk to the top of Arthur Head and take in the sweeping, panoramic views over Fremantle. Due to the elevated position, many historic photographs of Fremantle were taken from this vantage point.
Take your own panoramic photograph to capture what you see.
Share your panorama with us.
@wamuseum
#FreoThenandNow
#thisisfremantle
To access Arthur Head, walk up the limestone stairs at the end of Little High Street. Accessible entry via Mrs Trivett Place.

The view from Arthur Head, 1902.
Courtesy Curtin HIVE, City of Fremantle History Centre and State Library of Western Australia.
Please note: if you are using Google Maps to navigate to this location, you'll be taken to a spot marked as '15 Captains Lane.' This is the correct location. There are great views from the area by The Round House.