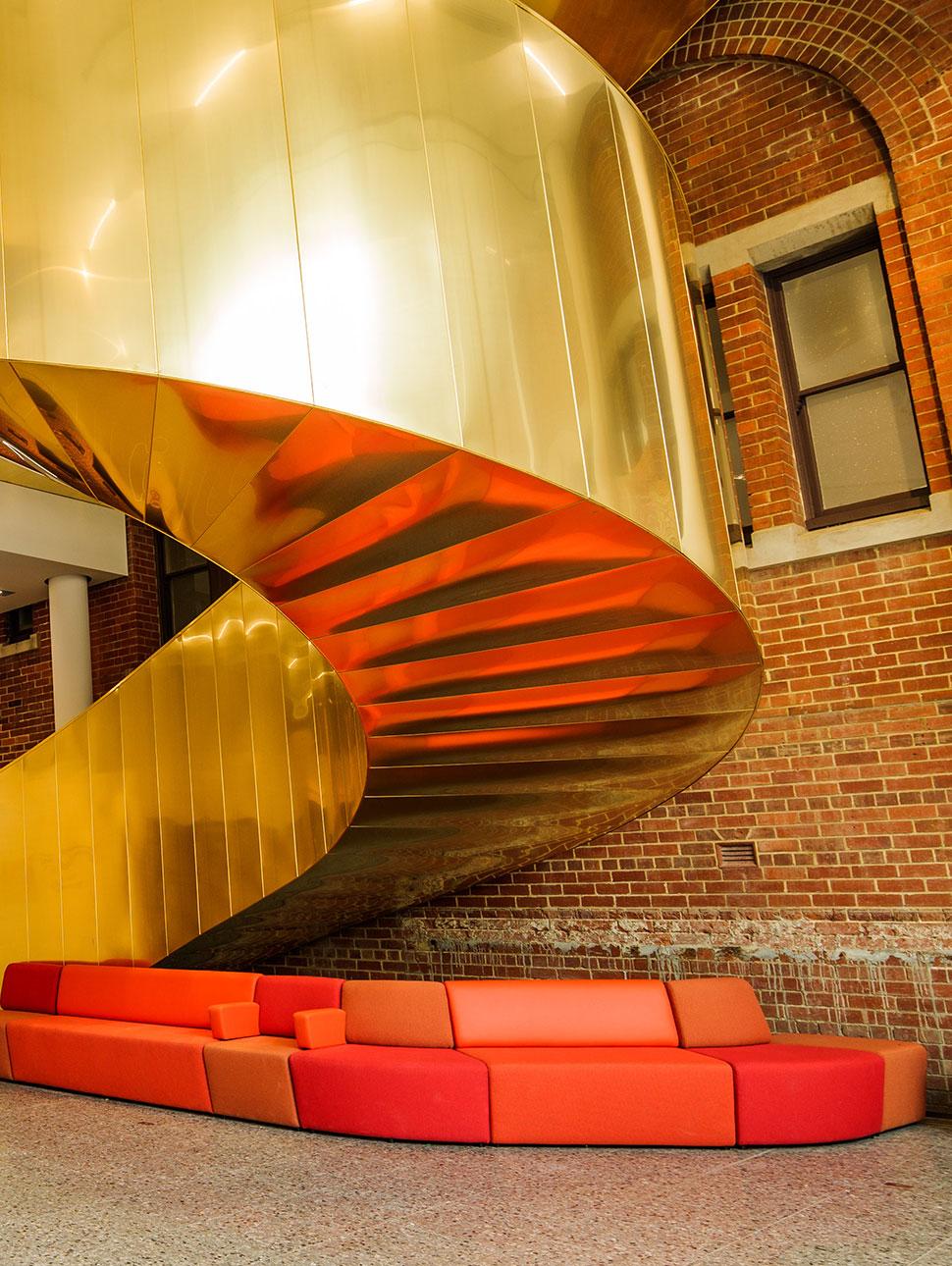 Art and Architecture
First Saturday of every month | 3pm - 4pm
Dates
Saturday 6 March 2021 | 3pm - 4pm
Saturday 3 April 2021 | 3pm - 4pm
Saturday 1 May 2021 | 3pm - 4pm
Saturday 5 June 2021 | 3pm - 4pm
Saturday 3 July 2021 | 3pm - 4pm
Saturday 7 August 2021 | 3pm - 4pm
Saturday 4 September 2021 | 3pm - 4pm
Saturday 2 October 2021 | 3pm - 4pm
Saturday 6 November 2021 | 3pm - 4pm
Saturday 4 December 2021 | 3pm - 4pm
Saturday 1 January 2022 | 3pm - 4pm
Saturday 5 February 2022 | 3pm - 4pm
Saturday 5 March 2022 | 3pm - 4pm
Saturday 2 April 2022 | 3pm - 4pm
Find out more about the stunning architecture of WA Museum Boola Bardip.
Designed as a joint venture between international design practices Hassell + OMA, new structures wrap around meticulously restored heritage buildings. This tour reveals special details of Boola Bardip's architecture as well as contemporary artworks in gallery spaces.
---
If you register for a tour, program or an event, general entry is included in your booking.