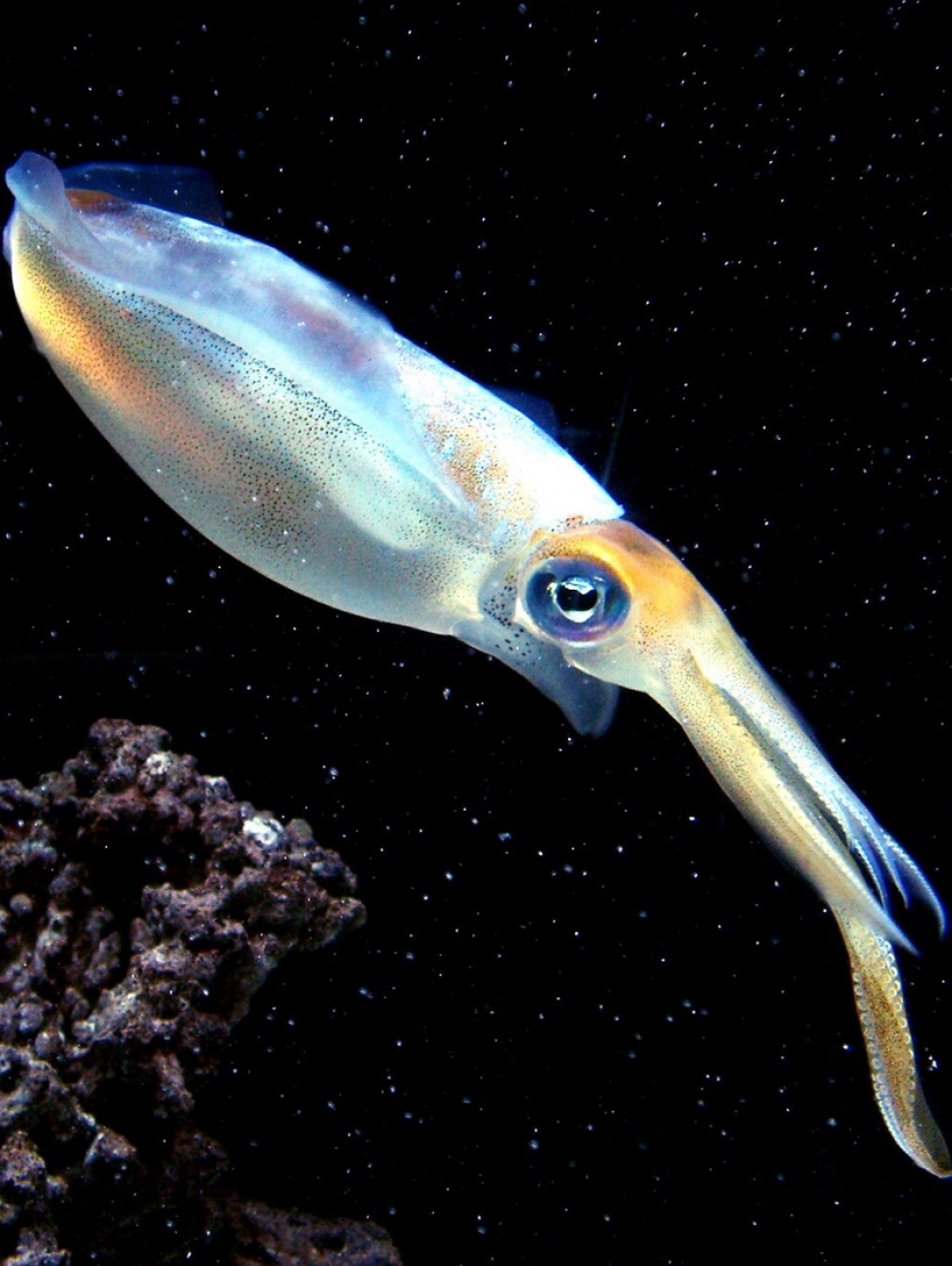 Art vs Science: Squid Dissection
Dates
This event has now finished. Please visit
Tours & events
to see what's on at the Museum.
Friday 7 January 2022 | 10am - 1pm
Monday 17 January 2022 | 10am - 1pm
Drop and leave program
Cost
$45 per participant
Ages
Recommended for children aged 8 to 12 years old
This event has now finished. Please visit
Tours & events
to see what's on at the Museum.
We're all familiar with the external features of animals, but what about those features found on the inside?
Delve into the internal anatomy of animals in this session focused on one amazing cephalopd - the squid. Through safe and simple dissection techniques explore the internal features of the squid to uncover some amazing adaptations used for their survival.
Then using one of the products of these adaptations - squid ink, produce your own piece of artwork or illustration to take home.
During this workshop, participants will:   
Under guidance, respectfully and carefully dissect a squid

Observe and discuss the role of art in helping to record the natural world

Use squid ink to produce a piece of artwork/illustration.
Please note under strict guidance participants will be using the following:
Scissors

Dissecting scalpel

Dissecting trays
 The following protective equipment will also be provided:
Safety glasses

Aprons

Latex free gloves
We only use high-quality specimens sourced from ethical suppliers.
---
Drop and leave programs
Drop and leave programs enable juniors to experience the Museum independently, discover and learn something new in an area of interest and access materials and resources that would not normally be available at home. All programs are managed and monitored by our experienced Learning and Engagement staff.
---
If you register for a tour, program or an event, general entry is included in your booking.