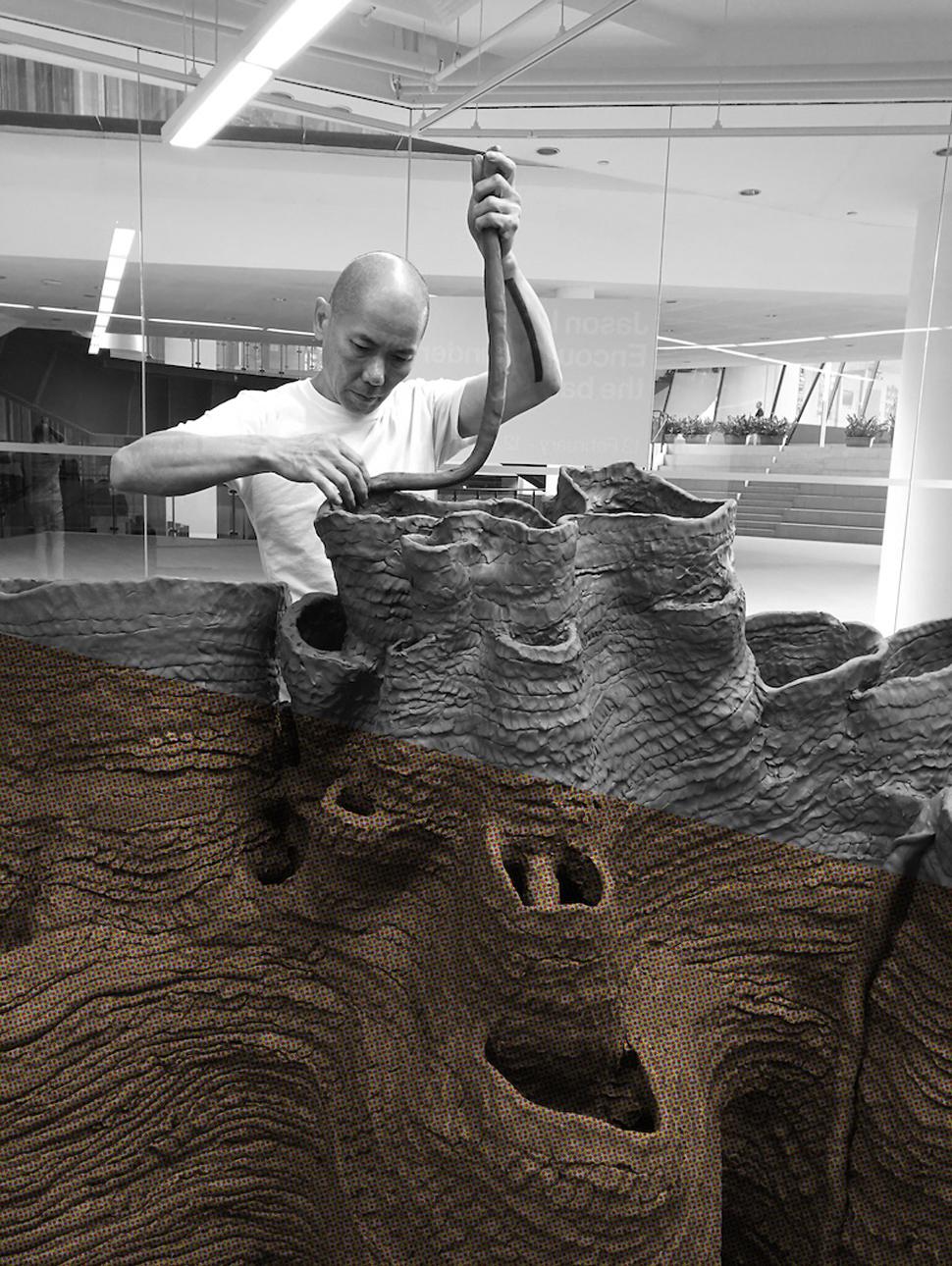 Artist In Residence: Jason Lim
Dates
This event has now finished. Please visit
Tours & events
to see what's on at the Museum.
Saturday 22 – Wednesday 26 October
Daily | 10am – 4pm
Cost
Included in general admission | Drop in
This event has now finished. Please visit
Tours & events
to see what's on at the Museum.
We are excited to welcome Singaporean contemporary artist Jason Lim for an Arts Residency at Boola Bardip.
The ceramic performance artist Jason Lim will produce an original stand-alone performance work exclusively for Boola Bardip. Exploring the binary relations that have been consistent in his previous work, Lim will create an exclusive clay sculpture focused on the relationships between meaning and identity, sensual and cerebral, organic and geometry, weightless and solid, and male and female.
Please note: The artwork will be on display until 2 November 2022.
---
Organiser: IOTA22
Location: Level 3