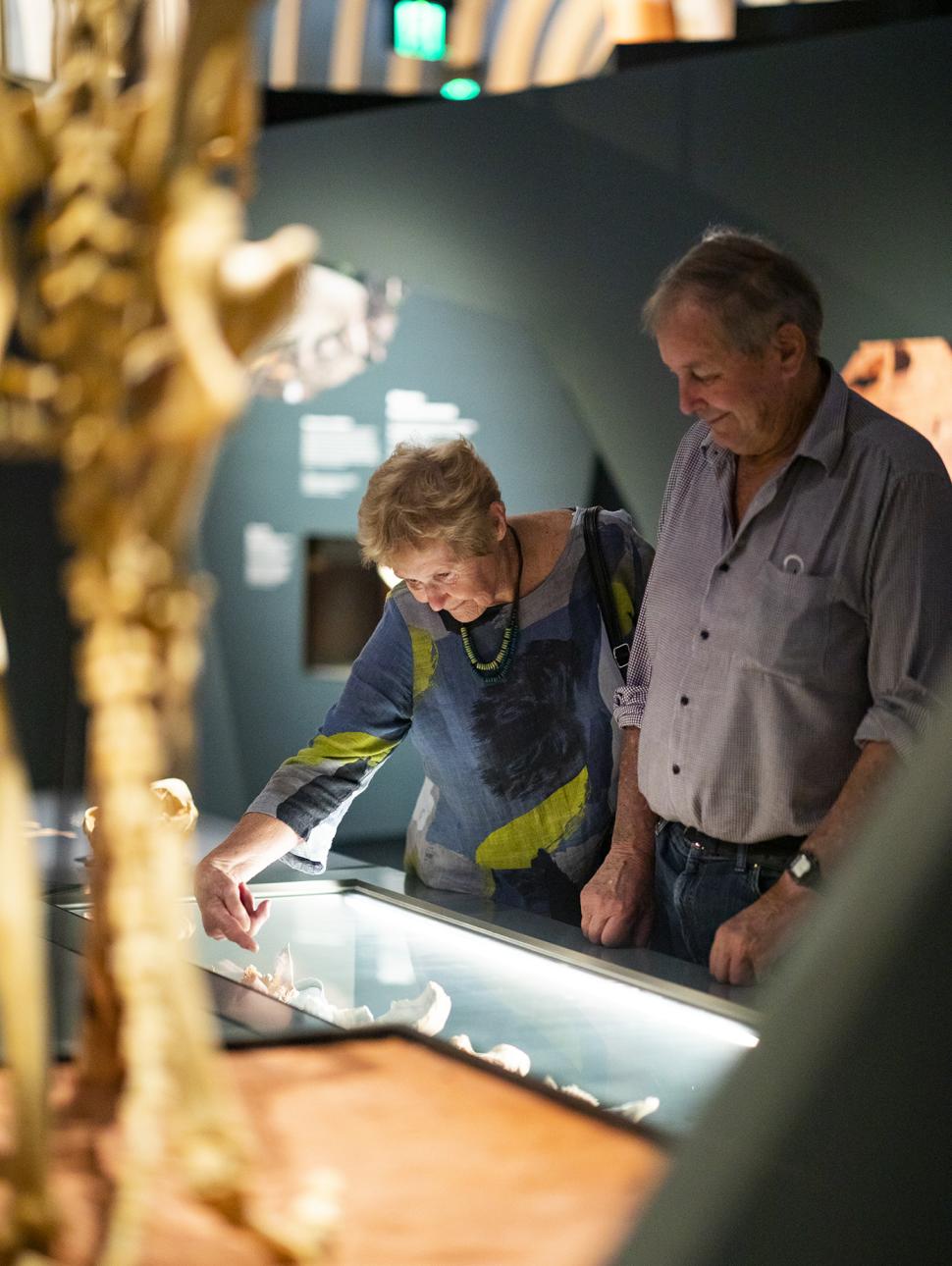 Behind the Scenes Experience
Dates
Daily |  By prior arrangement.
Cost
Standard | $250 per person
Group Size
Min 2 - Max 10
Request for smaller or larger groups
WA Museum Boola Bardip 'Close Up' Come behind the scenes of Western Australia's premier cultural attraction.
Your exclusive behind-the-scenes experience will begin at the WA Museum cafe – Epoch – as you are welcomed by a WA Museum curator and indulge in a chef-selected breakfast menu of fresh Western Australian produce, juices, and coffees.
Following breakfast, our curator will take you on a journey of awe and discovery as they showcase highlights from the Museum's spectacular and immersive permanent exhibitions. This exclusive tour will bring to life the rich stories of Western Australia through sharing stories behind some of the Museum's most compelling objects and discoveries.
Then follow us behind the scenes to see some of WA Museum's restricted areas, where you will gain a rare insight into how a museum stores and maintains its precious artefacts. Examine rare pieces that have never been on public display and discover the inner workings of this remarkable Museum.
What's included? 
Chef selected breakfast at Epoch cafe.

Exclusive one-hour tour with WA Museum curator including exclusive behind-the-scenes experience.
---
Presenter: Cultural Attractions of Australia 
See website for full experience details.