In Conversation: "The door" and queer sexuality in public space
Dates
This event has now finished. Please visit
Tours & events
to see what's on at the Museum.
Thursday 9 March | 6.30pm – 9pm
6.30pm | Doors open, bar open
7.00pm | Conversation
Hackett Hall, WA Museum Boola Bardip
Cost
Standard | $18
Concession | $16
Membership


Friend Members receive 15% off ticket pricing for this event.
This event has now finished. Please visit
Tours & events
to see what's on at the Museum.
Join a panel of experts and community as they investigate the nature of queer bodies, and queer sexuality, in public space.
There was widespread speculation in 2018 when the Western Australian Museum made a nerve-hitting acquisition – a Gosnells train station toilet door with a hole cut into it that was used by gay men in the Perth beat scene for sex, at a time when homosexuality in WA was illegal. A "glory hole", donated by community champion The Blessed Mother Gretta Amylleta of the Holy Vapours of the Perth Order of the Sisters of Perpetual Indulgence.
The acquisition gained a significant amount of media attention, being deemed "too tacky to display" by some. Despite public intrigue, by the time the Museum acquired the item at the end of 2018, curatorial content for the reopening of Boola Bardip had already been decided. The door was assigned to the Museum's vast archives and has since become lore.
Logistics aside, what are the remaining social and political barriers keeping such articles, that can't be separated from their inherent sexuality, out of permanent public displays?
The panel considers the extent to which queer identity has been desexualised to be made palatable in the dominant culture, and what work needs to be done to recalibrate public collections so that they equitably represent the breadth of the LGBTQIA+ spectrum.
 
---
Meet our facilitator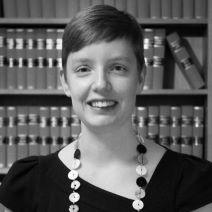 Dr Lauren Butterly is a legal academic and lawyer. Lauren's nationally award-winning PhD tells a story of the legal history of the Northern Territory. However, her first intellectual love, and first university degree, was in Western Australian history. Alongside her legal career, Lauren is a casual weekends radio presenter on ABC Radio and Co-President of Perth's LGBTIQ running club, the Perth Frontrunners.
---
Meet our speakers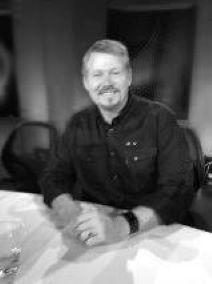 Neil Buckley is the original owner and donator of the door to the Museum. He is a long-time community champion in WA and beyond having served as a board member for PRIDE, WAAC, and currently sits on the Committee of Residents and Tenants (CORT) for Foundation Housing. He was involved in ACT UP at the beginning of the AIDS pandemic and has had an active role in trying to reduce the stigma around HIV that is still in our community today. He has been a prominent advocate for the Expungement of Gay Historical Convictions and successfully petitioned the WA Parliament to support a Bill for the expungement of Historical gay convictions.
Neil is also known as The Blessed Mother Gretta Amylleta of the Holy Vapors, of the Sisters of Perpetual Indulgence. The Sisters of Perpetual Indulgence, also called the Order of Perpetual Indulgence, is a charity, protest, and street performance organization that uses religious imagery to call attention to sexual intolerance and satirizes issues of gender and morality.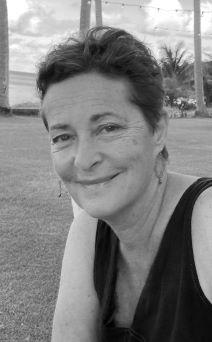 Jo Darbyshire is a West Australian artist and social history curator. In 2003, just after Gay Law Reform was passed in WA, Jo worked as artist-in-residence at the WA Museum to create one of the first exhibitions to 'Queer a Museum'- The Gay Museum; the history of lesbian and gay presence in WA. By researching and including local community stories and something from every department in the museum; by using strategies from the visual arts and above all humour; the exhibition questioned the prevailing hetero-normative paradigm in museum collections and the assumption that 'everything was straight until proven otherwise'.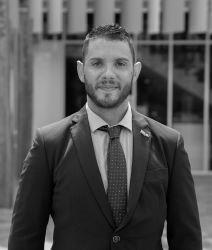 Professor Braden Hill is a Noongar (Wardandi) man from the south-west of Western Australia and is Deputy Vice Chancellor Students, Equity and Indigenous at Edith Cowan University. He is also proudly part of Perth's LGBTQIA+ community. Professor Hill's research interests include Indigenous education, identity politics, queer identities in education and transformative learning. He was also chief investigator on a national first project exploring the lived experiences of Indigenous LGBTQI people to better inform community health organisations in their working with queer-identifying Aboriginal and Torres Strait Islander people.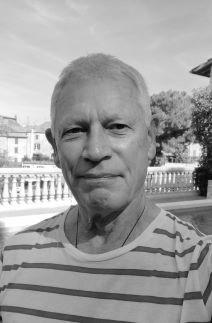 Graham Grundy is a representative for the Gay and Lesbian Archives of WA (GALAWA), having recently assisted in cataloguing the archives over the past year and recently joined the newly created committee. Graham has been involved in regional museums and heritage conservation since 1995.  In the museum sector, he has helped establish the Irwin District Museum and developed a database system for small museums. Along with his late partner, John Rowland, Graham was awarded the Western Australian Civic Design Award for Heritage Conservation in 1995. Recently, he was the regional museum representative on the WA Museum Consultative Committee for the development of Collections WA. An active volunteer for PrideWA for many years, in 2021/22 Graham created their archive records dating back to 1993.
Access Information
The venue is fully accessible. Please contact  reception@museum.wa.gov.au if you are attending and would like the organisers to arrange Auslan interpretation.
About In Conversation
A safe house for difficult discussions.
In Conversation presents passionate and thought-provoking public dialogues that tackle big issues and difficult questions featuring diverse perspectives and experiences. 
 
Held monthly at the WA Museum Boola Bardip, in 2023 In Conversation will take different forms such as facilitated panel discussions, deep dive Q&As, performance lectures, screenings and more, covering a broad range of topics and ideas.
For these monthly events, the Museum collaborates with a dynamic variety of presenting partners, co-curators and speakers, with additional special events featuring throughout the year.
Join us as we explore big concepts of challenging and contended natures, led by some of WA's most brilliant minds.
Want to catch up? Listen to previous conversations here.