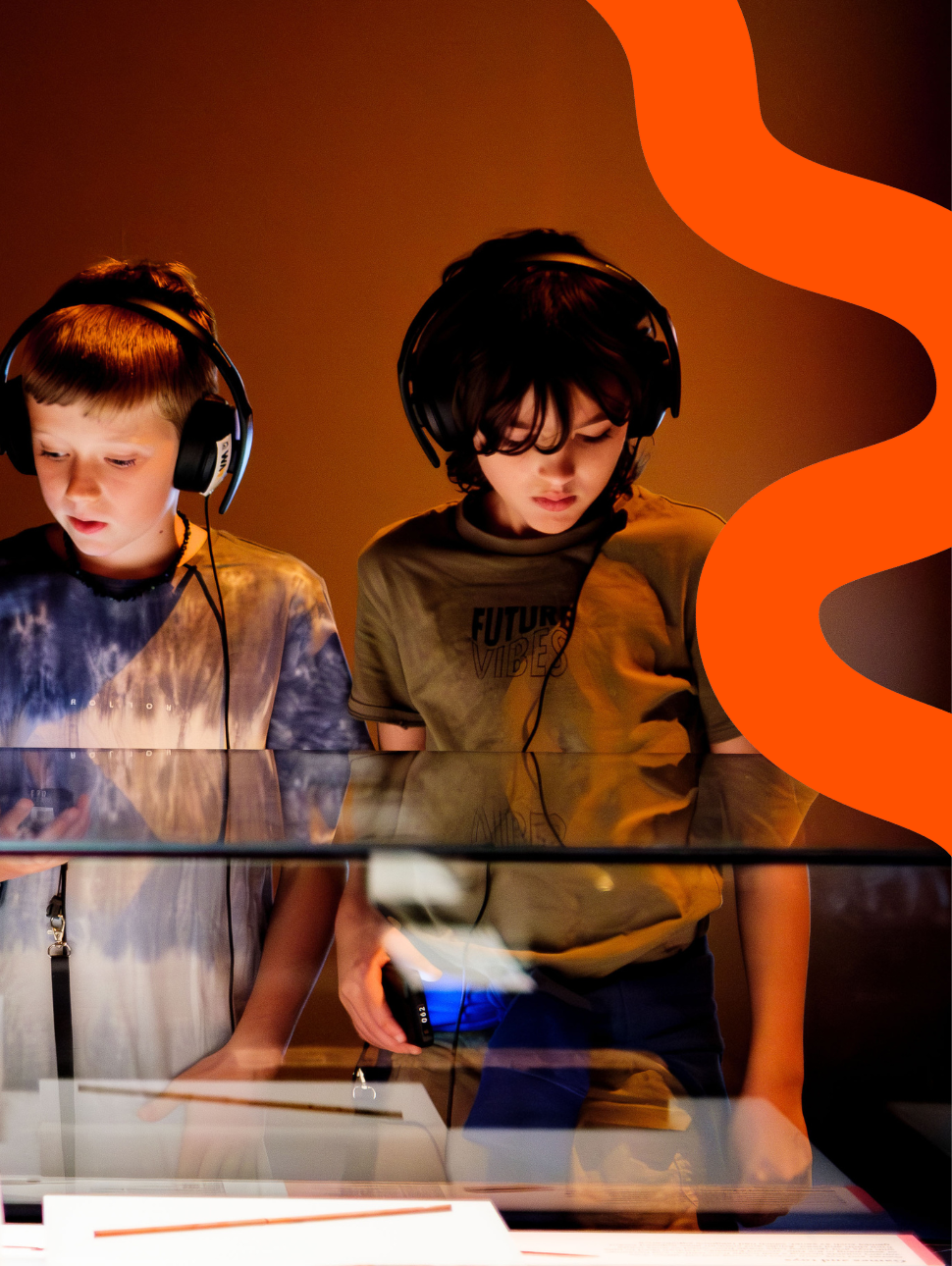 Discovering Ancient Egypt: School Visit and Intro Talk
Dates
Self Guided Visits
Daily | Monday – Friday 
Mon 10 June – Fri 22 Sept
Optional Introduction Talk
Wednesdays & Fridays | 10am, 11am, 12pm
Duration: 20 minutes
Cost
Self Guided Visit | $12.50 per student. Adults complimentary at a ratio of 1 adult to 6 students
Optional Introduction Talk | $50 per class of up to 32 students
Bring your students along to this Australian-first exhibition, Discovering Ancient Egypt, taking them on a journey through the world of the Ancient Egyptians, observing how they lived and delving into their beliefs surrounding the afterlife.
Focusing on new insights made possible through excavation, 3D-scanning and recent research, students will experience richly decorated coffins and mummified remains displayed alongside over 240 objects on loan from the Rijksmuseum van Oudehen's treasured Egyptian and Nubian collections.
Although strongly aligned with the Year 7 History curriculum there's much to see and learn for students of all ages. 
Before checking out the exhibition we suggest you book in for an Optional Introduction Talk, providing students with an educator-led introductory talk about the exhibition and its many highlights.
A visit with your students will: 
Enhance their understanding of ancient Egypt, its culture, and its history.

Provide an engaging and interactive learning experience for them.

Support curriculum outcomes, especially those linked to Year 7 History.

Allow students to develop critical thinking, inquiry, and observation skills.

Inspire them to learn more about ancient history and cultures.
---
Join us for a self-guided school visit
Explore Discovering Ancient Egypt at your own pace.
Join us for a school visit with an introduction talk!
Want to engage more deeply with the Discovering Ancient Egypt exhibition? Book a school visit, with an introduction talk from our incredible team!